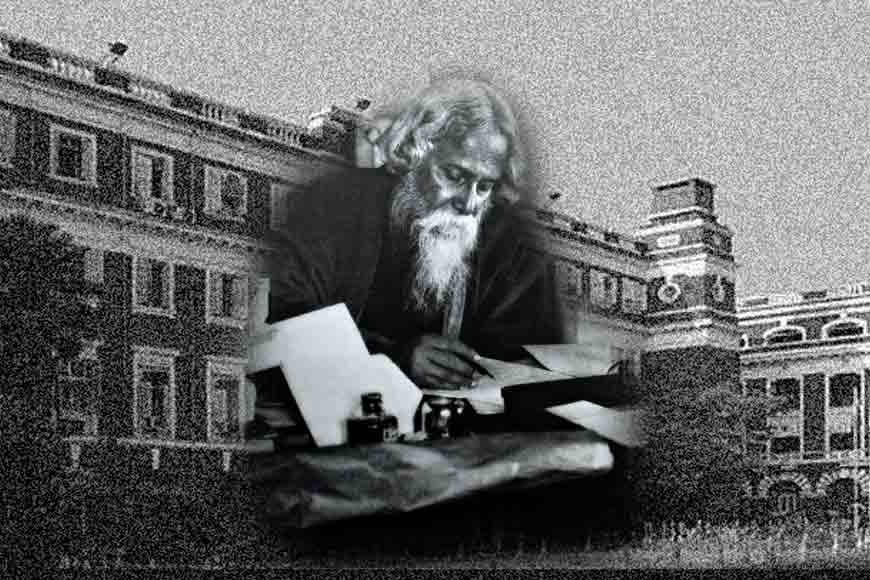 'If only Rabindranath Tagore had gone to Lalbazar, the police headquarters would have been honoured and blessed by his presence. Yet, come to think of it, isn't it best that Tagore wasn't eventually dragged to the court as a witness? Imagine how dreadful it would have been if the Nobel Laureate had to stand in court to offer witness to identify his lost pen!'
Yes, Rabindranath Tagore was indeed called to Lalbazar in connection to a priceless pen. But, why was the pen so priceless? Because this was the fountain pen that helped him write several of his immortal creations, including the Nobel Prize winning Geetanjali. Once, this pen went missing from his house and though Lalbazar did trace the pen, they said in absence of court directives they cannot return it to Tagore. Instead, he had to come over to Lalbazar to claim it. This bizarre summons from Lalbazar came to him in 1918.
However, police lawyer and Tagore's admirer Sourindramohan Mukhopadhyay intervened and rushed to magistrate Anisuzzaman Khan's chamber to save the poet from this ordeal. He narrated the story to Khan and he immediately called court inspector Sarat Kumar Ghosh to his chambers. Khan said: "The law is made for the people. And there is only one Rabindranath among millions. If we bend the law a bit for his sake, I suppose it isn't going to be a grave sin to commit." Thus, he set a seal to the fate of the summons and Tagore did not have to go to Lalbazar!