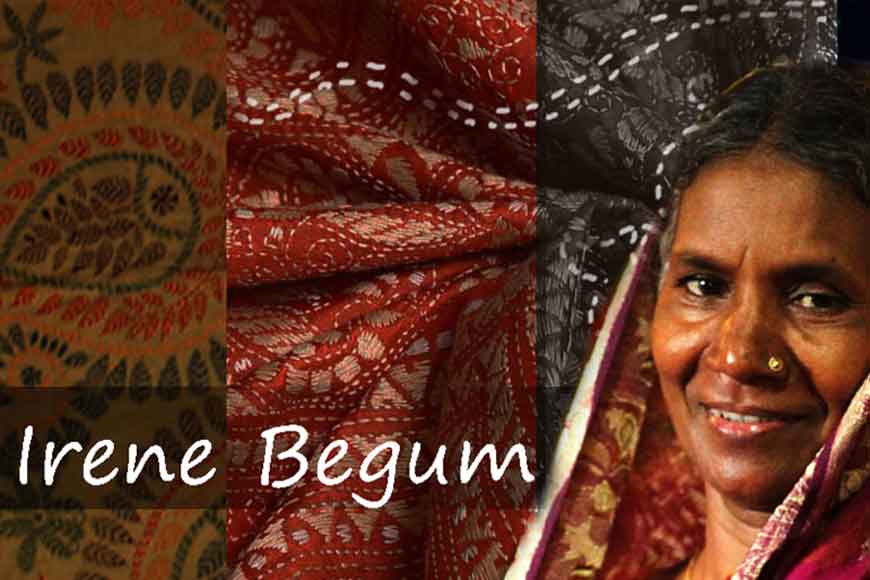 We often talk of urban women entrepreneurs who are seen lecturing on podiums about how they have set up international businesses of various forms. But how about a woman born in a poor rural family in Bangladesh turning into an entrepreneur and touching the lives of thousands of local women? Immensely successful entrepreneur Irene Begum is one such woman. She has given twenty thousand women of a remote border area in Bangladesh the courage and guidance to create their own identity by teaching them the craft of making embroidered quilts or 'Nakshi Kantha.'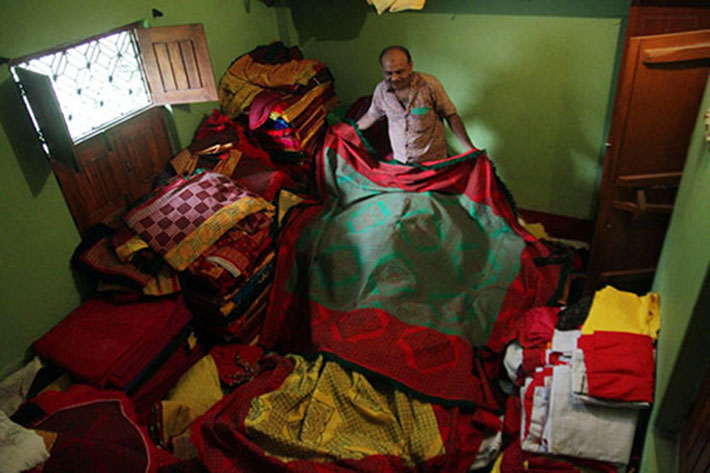 Irene herself was forced to discontinue her studies due to poverty. But she had a vision always to do something that would help her become self-sufficient financially. Her husband Abdul Mannan encouraged her in her endeavour. Today, Irene, a resident of Kalinagar village of Chapai Nawabganj, has transformed the history of the 'Nakshi Kantha' industry and has established one of the largest 'Nakshi Kantha' manufacturing and retail centers in South Asia.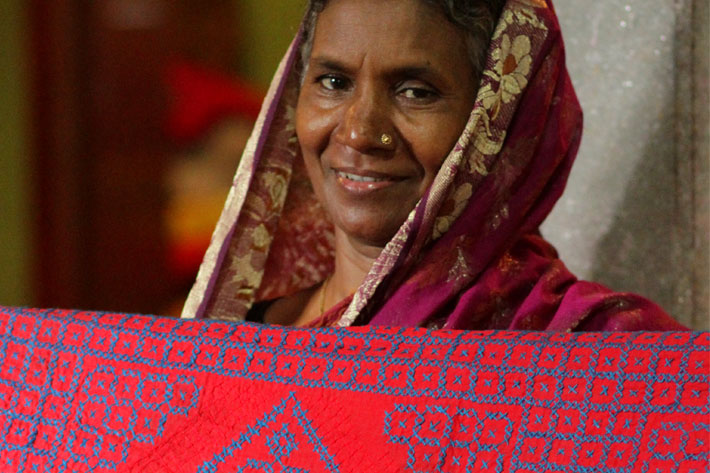 In 1997-98, Irene was elected for a reserved seat presiding over three wards at the local union council election. This is when she felt a need to contribute to women's empowerment in a structured manner that will survive for years to come by utilizing the age-old craft of embroidering quilts. With the unwavering support of her husband, she embarked on this venture to make women self-reliant.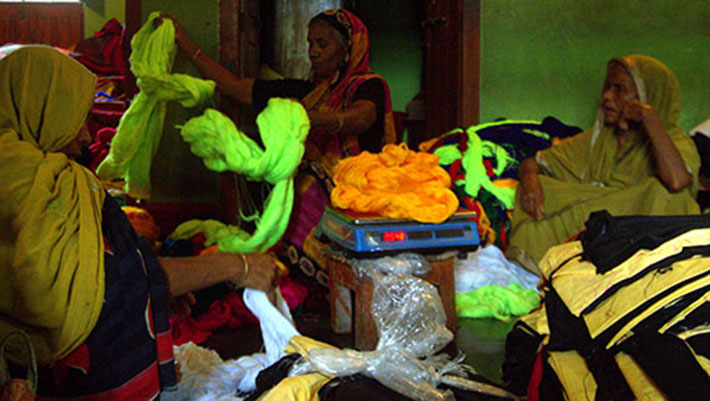 In 2002, Irene took a loan of Rs 1 lakh from Bisik in her husband's name and started a business with only eighty women. By 2014, she was working with a team of at least twenty thousand women! Not just helping women, her project also helped to revive an almost lost craft of Bangladesh --- the 'Nakshi Kanta' industry.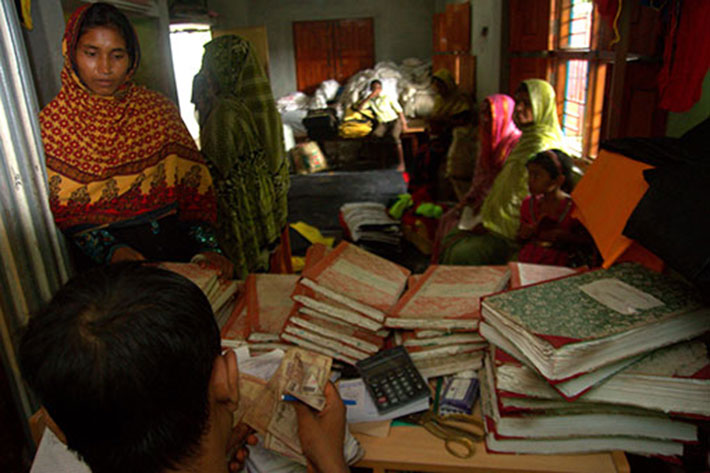 Every month they buy fabric worth fifty-five lakh to meet the quilt market demand. And every day they rack up a minimum cost of twenty-five thousand on threads. On average, they daily earn one lakh rupees by virtue of their embroidered quilts. Irene has worked with women residing in almost every village between Nachole on one hand, and Shibganj on the other. These women are supplied with fabric, threads, and even designs to embroider the quilts. The process also requires around seventy wholesale marketers. For each quilt, the artisan gets paid between Rs 300 - 900. The quilts are sold at Rs 900 - 2000.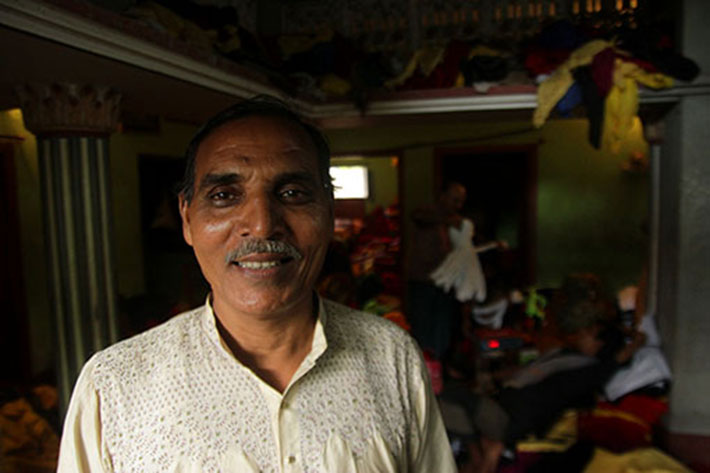 Irene's sons Nasimuddin Manik and Sohail Ahmed are also actively involved in the business. Sohail manages the in-house factory, while Manik oversees the retail center in Sylhet. Manik also has a penchant for collecting various embroidered quilts from all over the country.