Neil Basu, son of Bengali doctor from Kolkata headed recent London Bridge terror operations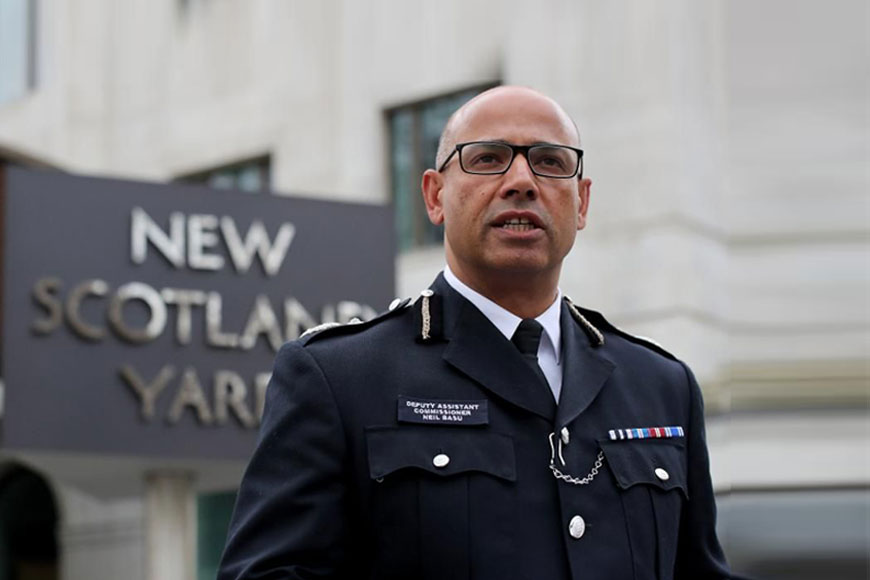 As the world watched the terrorist attack of serial stabbing on London Bridge last week with several injured and two killed, probably Calcuttans did not know that the Scotland Yard officer who led the counter-terrorism operations in this attack and nabbed the criminal saving further loss of lives was Bengali. Neil Basu, son of Dr Pankaj Kumar Basu, a Bengali doctor from Kolkata, had also headed without doubt one of the biggest police investigations undertaken in peacetime Britain too.
During his 26-year career, Assistant Commissioner Neil Basu, quietly rose through the ranks at Scotland Yard, from a beat bobby on the streets of Battersea, to the head of counter-terrorism, charged with keeping the country safe from terrorist attacks. Little did we know that he was also in charge of some of the Metropolitan Police's most significant cases in recent years. 50-year-old Neil Basu is shy and maintains a low profile.
In 2011 he was in charge of Operation Weeting - the phone hacking investigation - and he also led Operation Elveden - the follow up probe into allegations of corruption in the media. While Operation Weeting resulted in the jailing of Andy Coulson, the former News of the World editor and David Cameron's official spokesman, Operation Elveden was more controversial. The £15 million probe resulted in the arrests of scores of journalists.
Neil's father had studied in the medical college of Kolkata and came over to London around 1960s. Neil's mother is a nurse from Wales. He had a comfortable middle-class upbringing in Stafford. But being a mixed-race child growing up in the 1970s Britain, Neil Basu was often the target of racism, and that somehow encouraged him to approach to the career of policing.
After graduating from Nottingham University with a degree in economics, he landed his first job on a management training scheme with Barclays Bank. He also spent a spell as a salesman for the Mars confectionery company, but despite his father's hope that he would become a lawyer or a banker, he was determined to pursue a career in the police. His father Dr Pankaj Basu had worked as a police surgeon for almost 40 years, so Neil was somehow used to the environment.
Between 2013- 2014 he was the commander-in-charge of armed policing but has never trained as a firearms officer himself. In an interview he had said he had never wanted to carry a gun.
Today Neil Basu holds a multiple range of duties. He works closely with Andrew Parker, the head of MI5, and is in charge of counter terrorism policing for the whole of UK. He is also responsible for a range of other subjects, including Official Secrets Act offences, the investigation of war crimes, protection of VIPs, royals, embassies, parliament and aviation policing. He hardly gets time. But when he does, he spends his time with his three teenage sons, watches films and loves motorcycling and ofcourse sharing tales of the land of his forefathers --- Bengal.