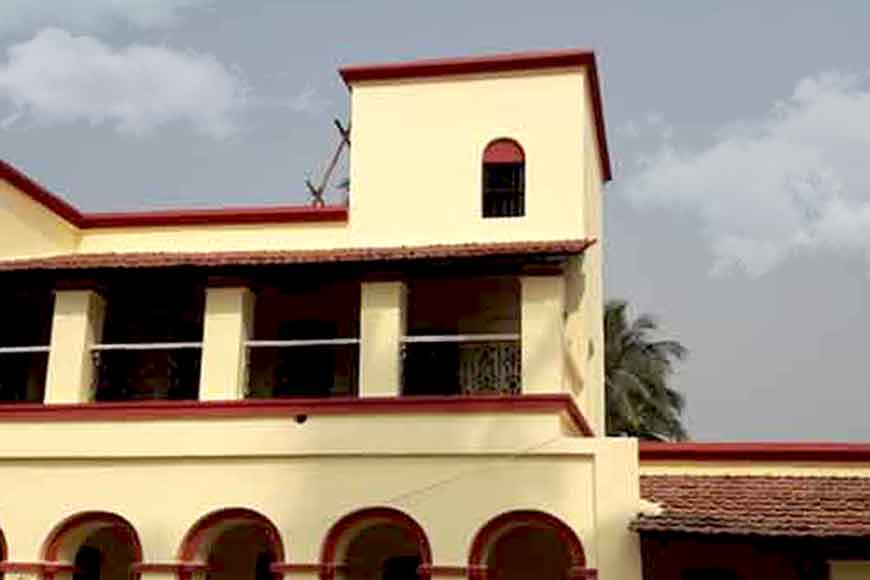 Netaji's ancestral home in Kodalia had been lying in utter neglect since long. The house was almost dilapidated.But the Bengal government has taken up this much-needed restoration project of the building. And it has been almost five years now that the house is undergoing a thorough repair work and is opened to visitors.
Around 200 years ago, Netaji's grandfather Haranath Basu had come from Cuttack to settle down in Chingripota of Kodalia. He had plans to build a house in that very area. Despite buying land, he was not able to build a house. Netaji's father, Janakinath Basu wanted to fulfill his father's last wish and built a grand house there. The house comprises of eight rooms including both the floors. There lies a 'Binapani Library' complete with rare books belonging to Subhash Chandra's father. There is a separate room where one can offer prayers.
Jankinath Basu often used to bring his son to this house. Netaji came here every year on the occasion of Durga Ashtami to offer anjali. He often held various meetings with other revolutionaries in this very house. Most of the meetings took place beside the pond near the house. With the passage of time, many other elements of the house like the theatre hall have been destroyed. Every corner of the house smells of various memories of the long-forgotten times. The state government has announced it as a Heritage House. The art of restoration of the house began in 2015 with the help of the employees of the Heritage Commission only after taking the consent of the Bose family.
After a thorough renovation, Netaji Kriti Kendra has been developed to save the history of Netaji. There are also further plans of creating a guest house to attract tourists. People who are highly inspired by Netaji's ideologies might be more than ecstatic to visit the Kodalia House and it can be soon turned into a thriving tourist spot.