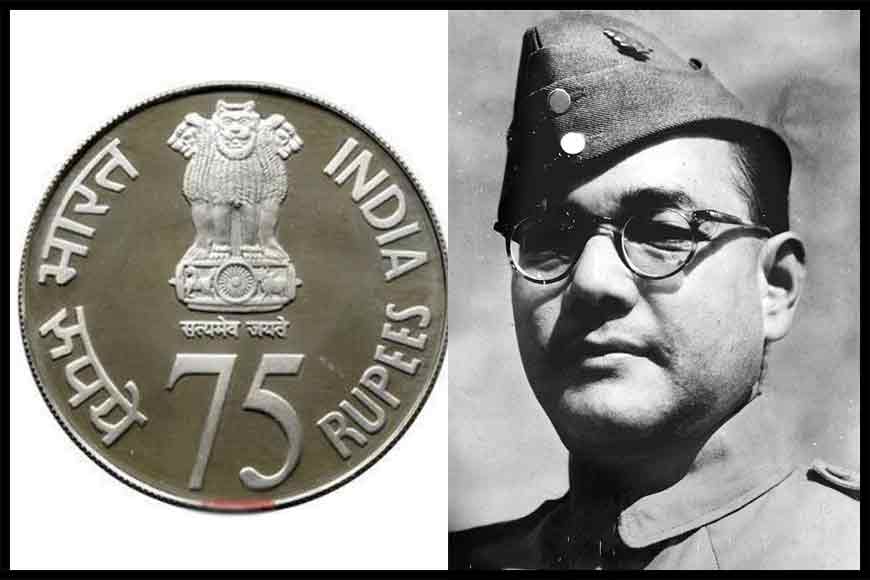 It was December 30, 1943, when Netaji Subhas Chandra Bose, one of the greatest Indian freedom fighters first hoisted the tri-colour Indian fag on Port Blair's cellular jail in Andamans, declaring it a free territory from the hands of the British rule. This was way before India attained its independence in 1947. Seventy-five years have rolled by since then. Even after so many years, India still takes pride about Netaji and his Azad Hind Fauj. This historic day will be remembered by releasing a 75 rupee coin to mark the 75th year of the remarkable event.
A notice has been issued on behalf of the Ministry of Finance, stating: "The central government has decided to release coins of 75 rupees to celebrate the 75th anniversary of the flag hoisting of Netaji Subhas Chandra Bose in Port Blair and make it memorable in the sands of time."
Each coin will weigh around 35 grams. These coins will be made of 50 percent silver, 40 percent copper, 5 percent nickel and 5 percent zinc. The coins will also feature a mould of Netaji Subhas Chandra Bose hoisting the Indian flag in front of the cellular prison on one side. It will be inscribed with the words '75th anniversary' at the bottom. Besides, 'The first flag hoisting day' will be also be written in Devnagari and English. Earlier this year, a plaque was also unveiled to celebrate the 75th anniversary of Azad Hind Government which was established by Netaji Subhas Chandra Bose.