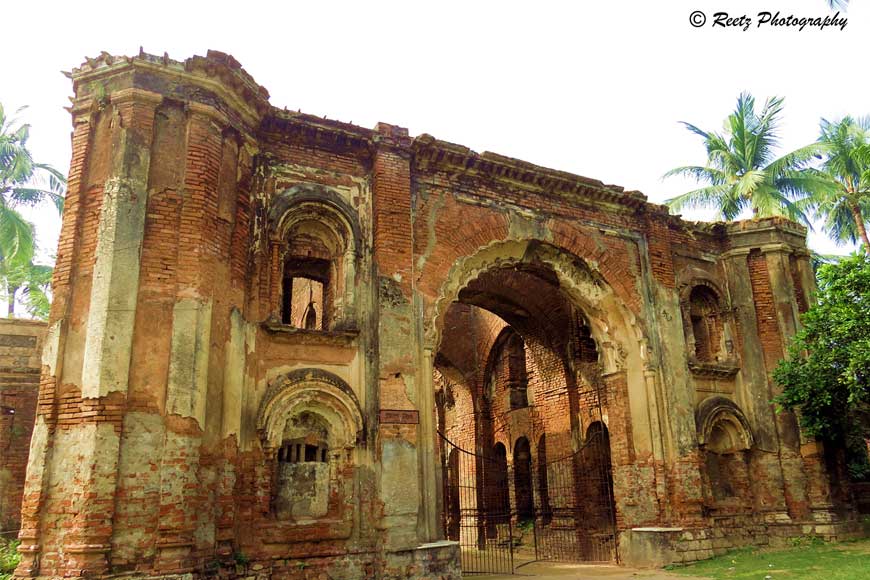 At Jafarganj of Murshidabad, during early sixteenth century, a luxurious palace of the Najafi rulers was built by the patrons, which was later succeeded by Mir Jafar. The entrance of the royal palace was through a gigantic arched gate with numerous hidden chambers. They were specially constructed to monitor any unusual entrants to the inner palace. Also a Nahabat (Nawabi orchestra) was set up for welcoming stately guests or for holding secret meetings with non-Islamic parties.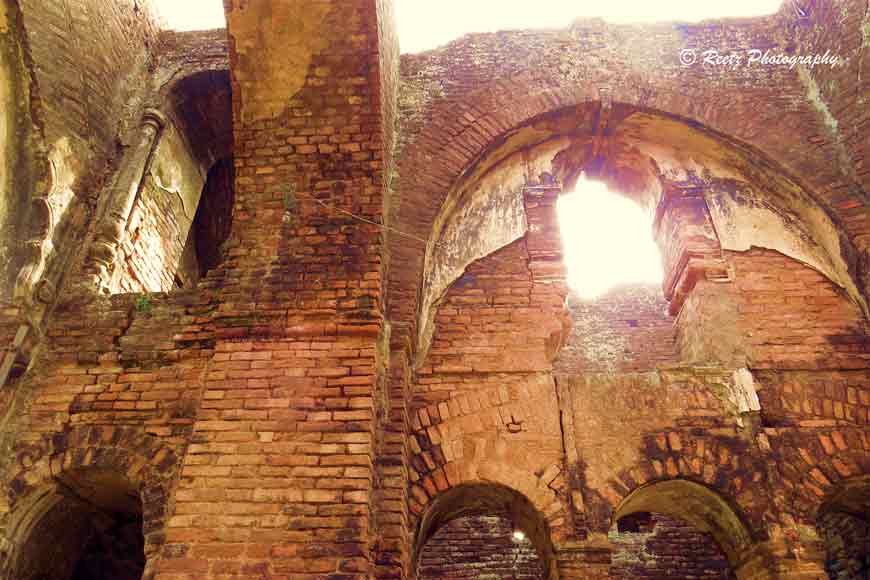 Secret chambers of the gate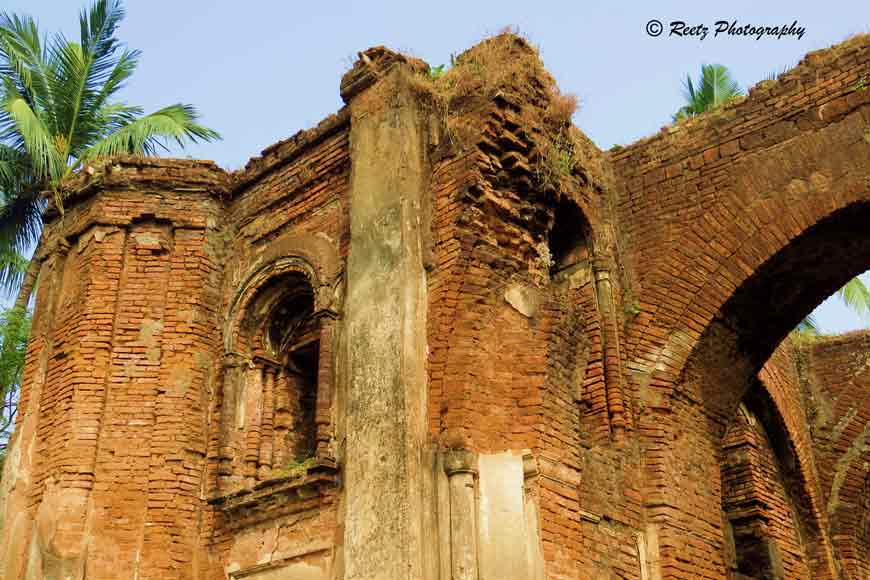 Nahabat wing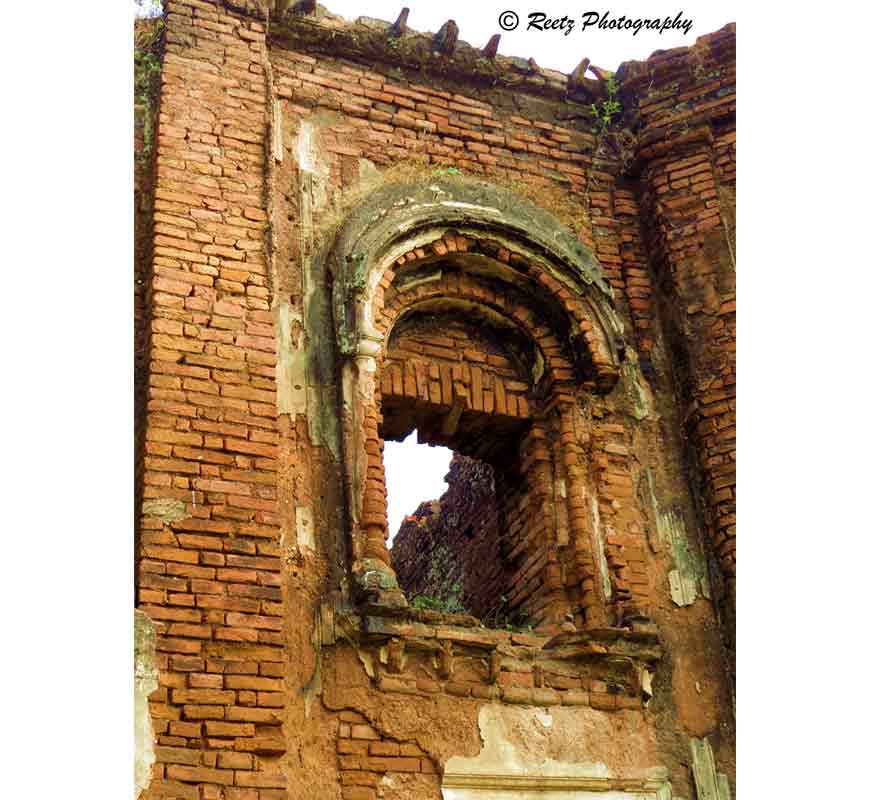 Arguable the chamber where siraj was murdered
History knows why Mir Jafar is referred as the 'traitor' --- for betraying Bengal's last Nawab Siraj-ud-Daullah at the Battle of Plassey in 1757. From that day onwards, the entry porch to his Jafarganj Palace came to be known as Nimak Haram Deori or Traitor's Gate. A clandestine meeting with the British was also held by Mir Jafar and his son at one of the seraglios of Jafarganj Palace. Multiple schools of thought exist regarding the blood warming past of this massive gateway. Some say, it was right at one of the hidden chambers of this porch where Siraj-ud-Daullah was brutally murdered by one of Mir Jafar's spies. Others contradict saying, Siraj was murdered at another place but his corpse was laid here overnight for some unfaithful act.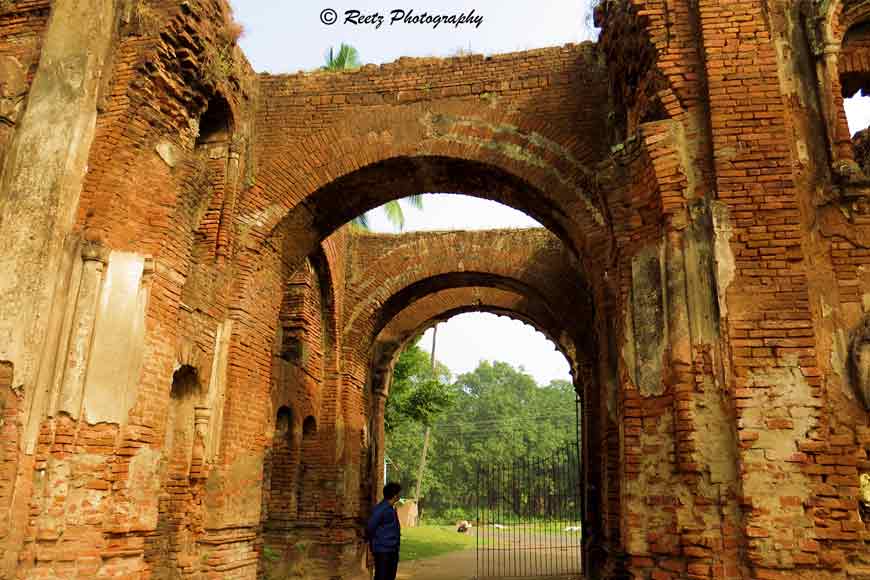 A walk in through the deori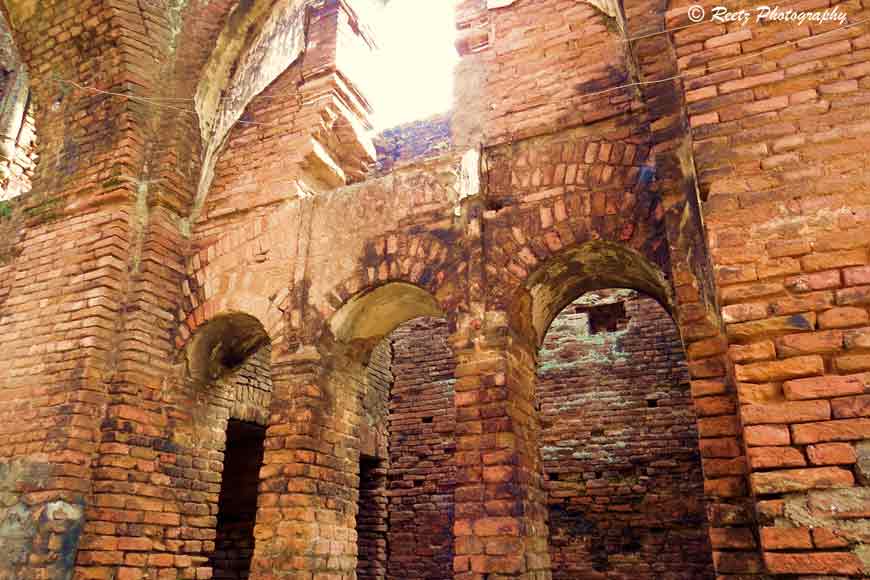 Bloodbathed bricks of the past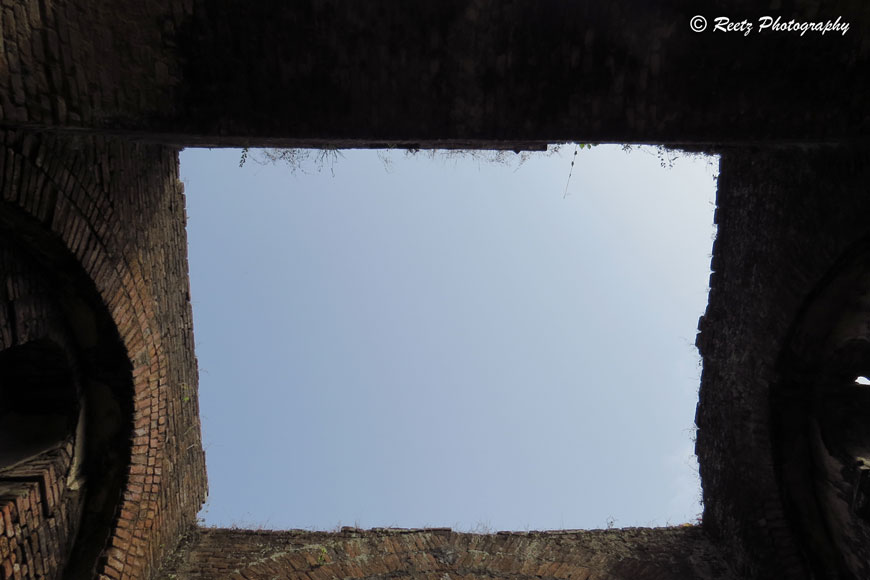 Collapsed rectangular roof of the central minar
After reaching Murshidabad, we drove through the congested Lalbagh market towards Mahimpur. On our left was the Nimak Haram Deori and opposite to it was the Najafi cemetery. Getting down near the colossal doorway, we realised the century-old bricks have witnessed Nadir of brutalities which shattered the fate of India forever. The roof of the gate seemed to have collapsed long back, creating a rectangular hole at the middle and arched ones at the inner porticoes. Many believe, the gate has been cursed so many times that any treacherous soul will spit blood soon after visiting the Nimak Haram Deori. Surprisingly, no remnants of Mir Jafar's Jafarganj Palace exists today, except the ruins of this porch and a prayer hall just behind the deori, probably where the Jafarganj Palace used to stand. The gates were closed for outsiders as it seemed to be a well-maintained private property. However, regular pedestrian footfall was evident from the shoe imprints on the dusty lane beneath the Nimak Haram Deori leading towards the backside prayer hall.
Fallen roof of arched entry
Whatever be the painful history of the gateway, the air around carries a smell of bloodbath even today.
How to reach:
The most convenient route to reach Murshidabad is by Hazar Duari Express from Sealdah station. By road, it takes around 6 hours (200 kilometers) via NH34.
Where to stay:
There are no accommodation facilities at Jafarganj. Government tourist lodge is available at Berhampore, around 10 kilometers away. Ample budget hotels are available in Lalbagh area.
What to see around:
Najafi Cemetery, Azim-un-Nisa begum's grave, ruins of Jafarganj Mosque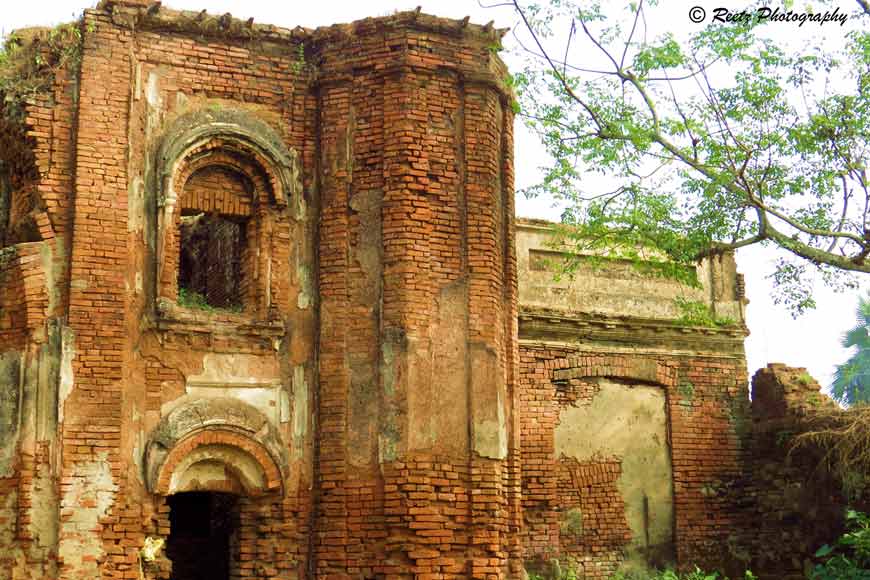 View of nimak haram deori from jafarganj palace side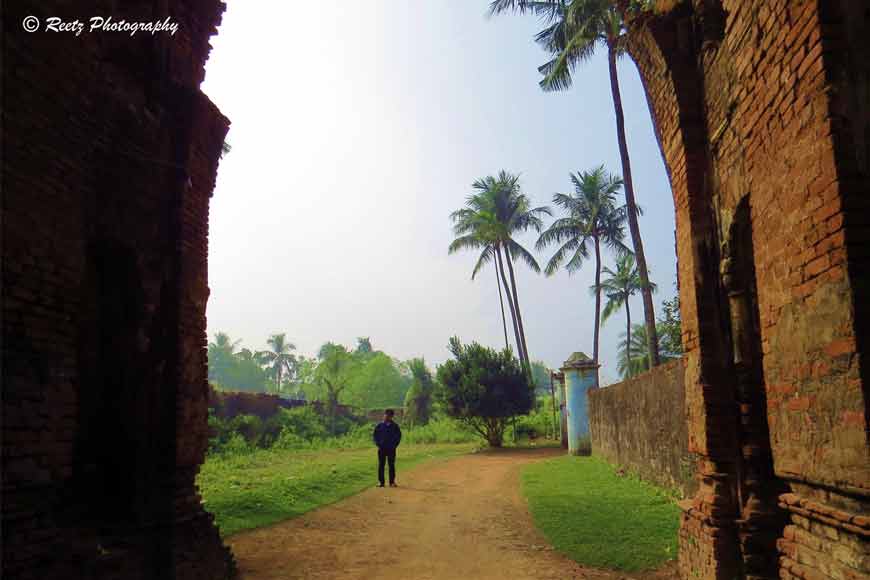 Way to the private prayer hall at the backside of the nimak haram deori
Story Tag:
Nimak Haram Deori, Murshidabad