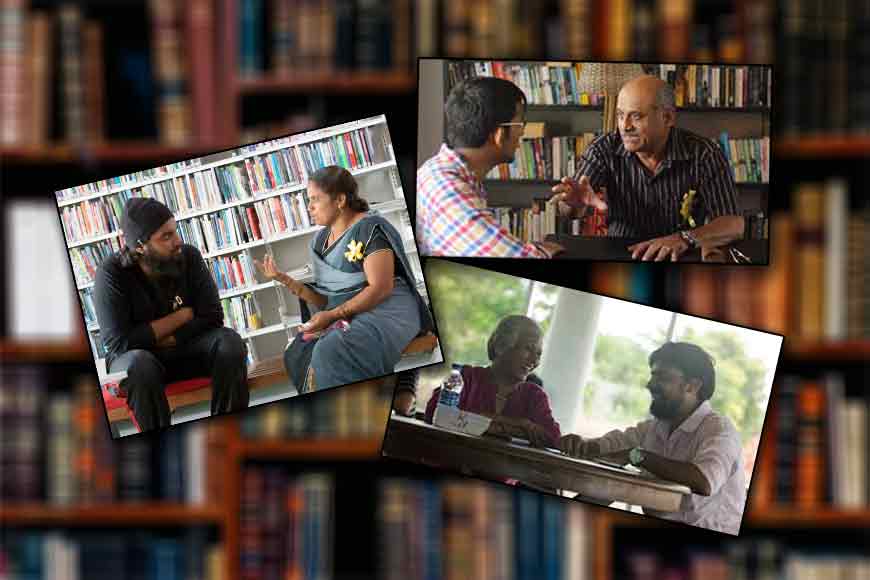 "I have always imagined that Paradise will be a kind of library…." That's what Argentinian short story writer, Jorge Luis Borges had said once upon a time. And that paradise descends on earth when we happen to sit in a quaint library, leafing through books and losing ourselves in a world of words. But how about entering a library that instead of books on racks have a group of Real Life mine of information in the form of humans? Well, that's what we call a 'human library.' This new year will have such a Human Library on offer for Calcuttans.
All book lovers and knowledge seekers get a chance to enjoy such a human library on January 6 2019 at Rabindra Tirtha between 12 to 3:45pm. The model once a success, will be replicated and held frequently. When the world is reeling under an era of terror, with most countries invaded by violence and rift, war and destruction, where young children are also turned into human bombs, it will be a fresh breather to have a human library in the city.
After gaining huge popularity all across the world, the human library is all set to come with a bank in our city too. The library will be lending individuals who will indulge in various conversations which might not be confined to 'just a conversation.' Most of the human books roped in for the Kolkata debut, are victims themselves of one form of social stigma or the other. They will thus be the real life story tellers. Human Library is primarily an international organization and the entire movement was initiated in Copenhagen, Denmark in 2000. The aim was to make a noteworthy social change globally since its inception. Now, the whole movement has spread and is operational in 80 countries including Australia, Malaysia, Singapore, South Korea and Taiwan.
The entire idea was to share engage in valuable social change and challenge social prejudices in the form of a meaningful dialogue. The conversations would last for twenty-five minutes each. The human books belonging to various walks of life would appreciate and be ready to answer difficult and non-conformed questions. A safe conversational space would be established in the process where people will get to share experiences and embrace each other's differences with grace. The readers would be inspired by their tales, clear their misconceptions and be able to break social barriers.
In India, human library has taken place in Mumbai, Pune, Hyderabad and Indore before and the response of the readers has been truly overwhelming. Now, it is coming to Kolkata to address the societal stereotypes that lie within the Bengali community. Deblina Saha, the Kolkata depot manager plays a significant role in bringing in this unique concept. Being a sociology student herself, she was extremely perturbed with the idea of unequal treatment based on social prejudices. However, everyone is not agreeing that human libraries can be an alternative to traditional libraries. Sebanti Sengupta, the chief librarian of Bengal Club said: "The concept of human library is so new to us that it is difficult to fathom its value right at the moment. Human library is indeed a unique and innovative concept. Interacting or socializing with humans with experiences is truly helpful but I cannot co-relate it with reading books. For me, reading a book in a physical format or e-format is far more effective. Human library may guide the community in the right direction, but nothing can replace real books for sure.
The Human Library in Kolkata will encompass around 18 human books, featuring 14 socially relevant topics, such as HIV, queer community, domestic violence, sex-workers, solo female travellers and a lot more. Hopefully Human libraries will help people in a better understanding of the marginalized sectors and bring in an evolution in the society.