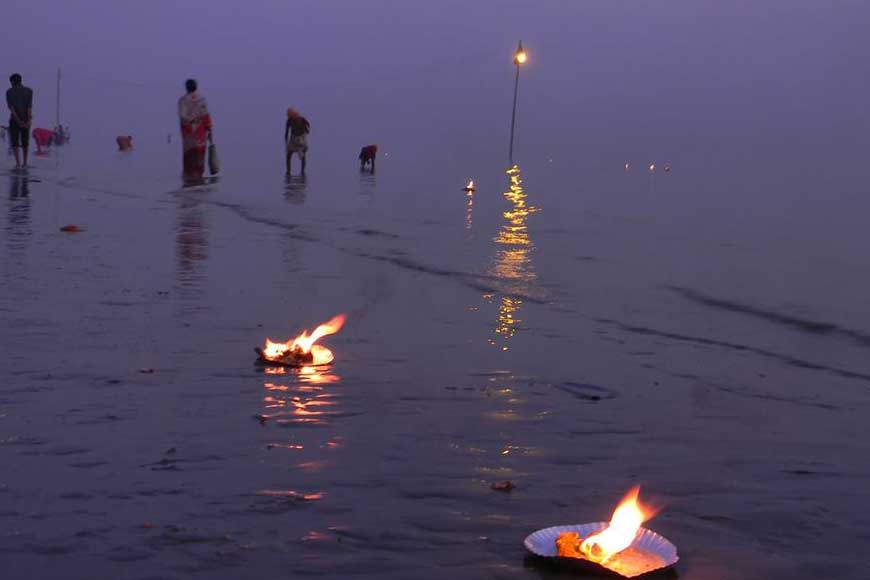 I still remember a scene from the famous movie Amrita Kumbher Shandhane, a film made on the sidelines of Kumbh Mela, where in the end due to a stampede, lives are lost. I was a school student then, quite young, but the impact of this particular movie was such that I forever tried tracing what led lakhs of devotees to run madly every year to a confluence and brave every challenge just to take a holy dip? I am still searching for an answer. For it cannot be just faith, that drags a 85-year old woman who can hardly walk without a stick to travel miles and reach Gangasagar. It cannot be just mysticism that draws hundreds of saints from the Himalayas to travel hundreds of kilometres to spend a few days at Gangasagar. There must be more to it.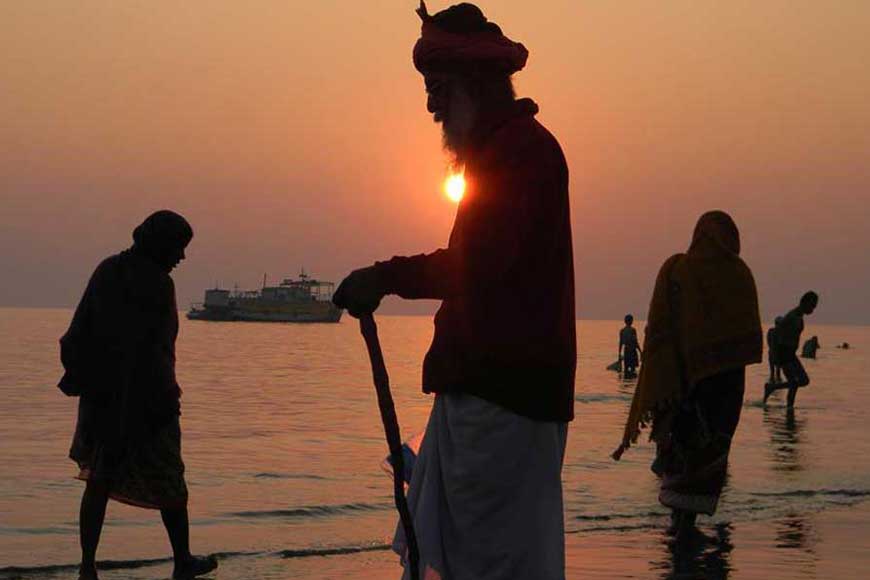 Today, again another day of holy dip begins with the blind faith that if one takes a bath at Gangasagar on Makar Sankranti, he earns that amount of virtue, that he can gather only after visiting all the pilgrim centers together. But Bengal's Gangasagar Island of Sundarban Biosphere has more to it. Take for example Kapil Muni's temple at Gangasagar which attracts not only tourists but also disseminate over generations its cultural tenets which is valuable, being one of the repository of the great Indian cultural heritage.
Saint Kapil Muni is often considered to be an re-incarnation of Vishnu and had taken birth as per the wish of Kardam Muni as his son. It is told that Kardam had to go through a marital life as per the direction of Vishnu. Kapil Muni's hermitage was present at the place of the present day Gangasagar. His mythological story is related with the bringing of Ganga – the sacred river, to this place. Locals believe that once during his religious austerity King Sagar's (the King of Ikshashu Vansh of Ayodhya) 60,000 sons came down to his hermitage in search of their father's sacrificial horse, that was stolen by Devraj Indra and hidden beside Kapil Muni's hermitage. Sagar's sons blamed him for the stealing and interrupted his meditation. Kapil Muni's anger burnt all the sons and sent them to hell. They could only get Moksha, if Sagar's grandson, Bhagirath brought down the Ganga to the Earth. With the touch of the holy waters of Ganga, all 60,000 sons were liberated from the curse on Makar Sankranti. Thus came the ritual of taking a holy dip at Gangasagar on Makar Sankranti.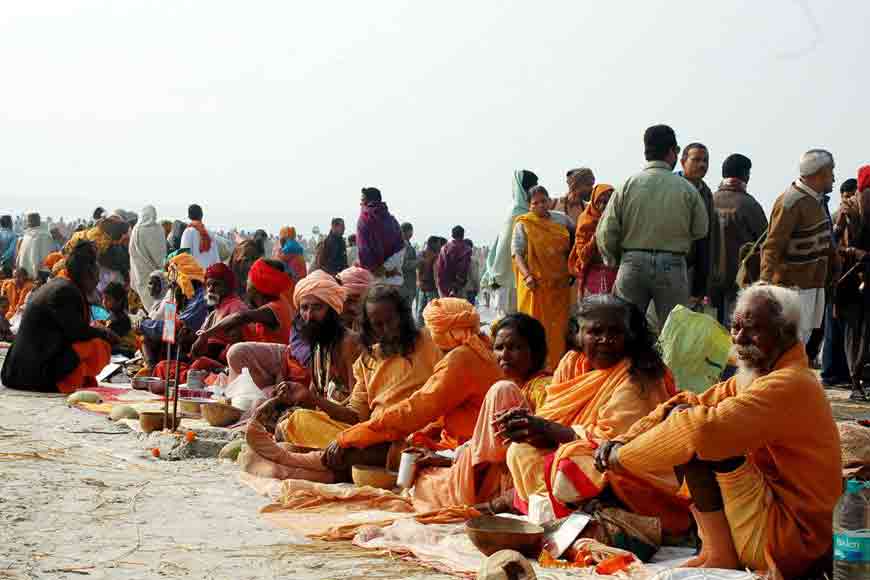 Though primary interest of tourists is to take a holy bath at Gangasagar, this place also has interesting tourist spots to visit. This include the Sagar Light house, Solar plant, wind mills, deer park and even Jambu Dwip—the last piece of land. This eco-tourism centering Gangasagar Mela has a deep impact on the socio-economic development of the area. In Sagar Island, the villagers are largely of Mahishya caste migrated from Midnapur along with Kaibarta, Paundra, Brahman, Baidhya, Kayastha and a very few Muslims. Locals get to earn lots during Gangasagar Mela. To help the crowd during this festival, the West Bengal Government takes initiatives every year. They arrange for the accommodation, sanitation, fooding, etc. all the infrastructure facilities for the tourists and pilgrims. The local people are appointed as skilled, unskilled, and semi-skilled workers in construction of road, makeshift yatrinivas, Hoghla cottages, latrines, bathroom etc. and hence they get opportunity to earn cash. There are several tea stalls and small budget hotels. Even many small shops come up as part of the mela. The dala mala dokans offer materials for the puja. Case history suggests that average per day income of these small shops is anything between 2k to 3k. Thus impact of tourism on the socio-economic life of locals is immense.
Photo credit - Pradyut Choudhury