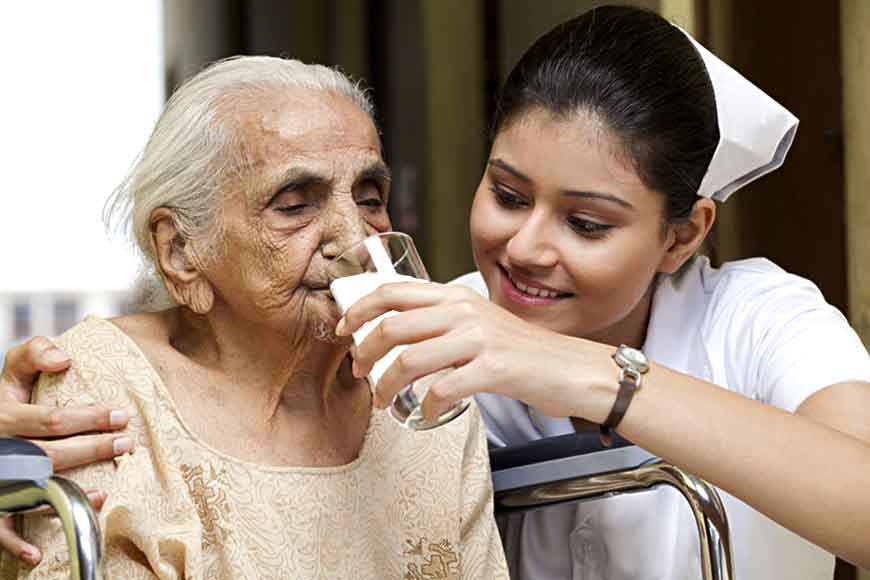 Though we have grown up reading about Florence Nightingale, who became a cult figure due to her service for wounded soldiers, we hardly give that respect to nurses, who form the pillar of the care-giving community. They are not untrained caregivers like aayahs, rather they have to go through a proper graduation course and undergo hands-on nursing training too. They are the assistants to doctors within OTs and have a huge role to play in the post-operative care of most patients. Yet, nurses have always been neglected as a community. How many of us ever wondered how on a late-night shift female nurses leave behind their own children, probably to serve a mother in the maternity ward who is nursing her baby. May be the nurse herself also has a baby back home, but she has to continue with her shifts.
Yet, they are the unsung friends of patients. All these feelings and much more was discussed at the 3rd Nursing Conclave organized by CII in Kolkata. As Chandrima Bhattacharya, Minister of State, Health & Family Welfare, said: "There is a pressing need for more nurses in the system. The fulcrum of the healthcare space is nursing." Keeping this in mind the state government has outlined a plan to train nurses for subcenters who will double as health officers.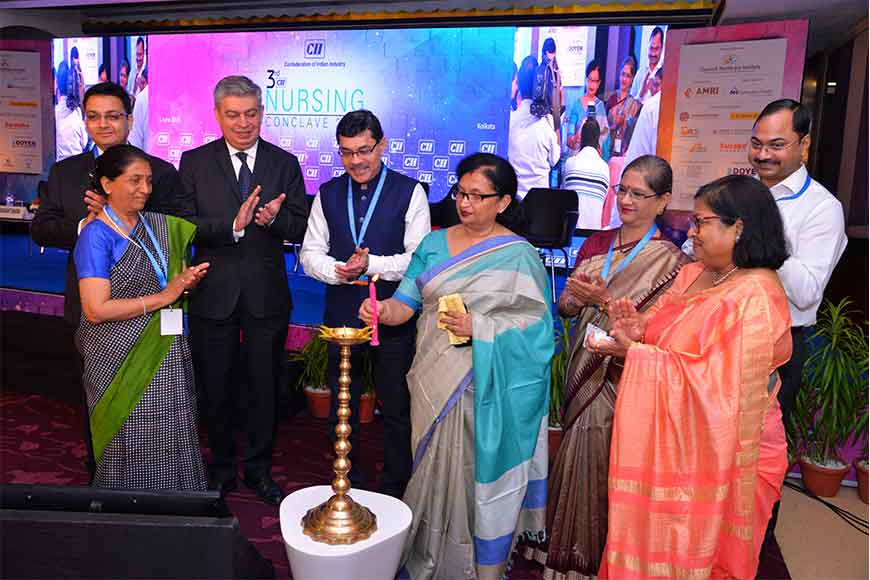 Speaking as the Guest of Honour at the Conclave, Sharad Kumar Dwivedi, Joint Secretary, Department of Health & Family Welfare, spoke on how the government is focusing on improving the healthcare system. The budget for healthcare in the last 10 years have gone up from 2,500 crores to 10,000 crores with hospital beds increasing from 50,000 to 85,000. "The institutional delivery system in this space has gone up by 98% from the 65% which was 10 years back," he added.
The Joint Secretary also spoke at length about the expansion of the healthcare delivery system in terms of 42 superspeciality hospitals that are being built across West Bengal, new medical colleges that are coming up and the increase of nursing personnel to 52000 from 32000 in a span of 10 years with 7000 nurses being recruited in 2018 itself. Around 42 nursing training schools and 10 nursing colleges in the state will run soon. The Government has started the process of building 27 new nursing training centres in public-private partnership mode. What is encouraging is the state Health Department has a target to create a large number of Suswasthya Centres or sub-centres. Around 300 such sub-centres have been built in the last year and the aim is to train nurses to become health officers and coordinate these centres. Collaborations are on with UK to ensure higher quality of nursing training and with the National Institute of Mental Health & Neuro Sciences (NIMHANS) for quality mental health nursing.
It seems a day is not far, when nurses in Bengal can upgrade their skills leading on a road to excellence. After all, nursing excellence is like an ocean without a horizon and there is no place for complacency.