On Christmas Eve attend a special mass at the first Roman Catholic Church of Kolkata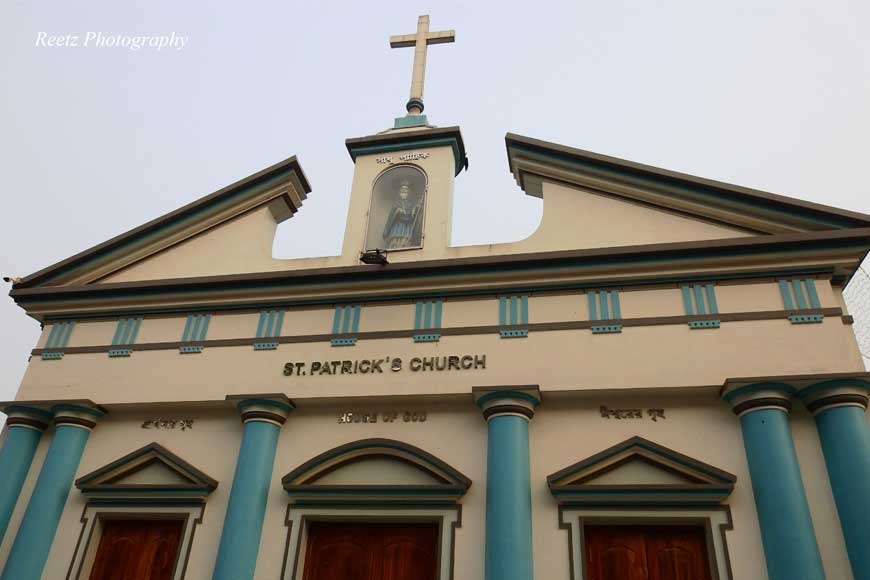 St. Patrick's Church, locally known as 'Sadhu Patrciker Girja' is one of the oldest Catholic churches of Kolkata. Located opposite to Dum Dum Central Correctional Home, it takes hardly ten minutes from the international airport. Way back in 1783, the British East India Company had established their artillery headquaters in Dum Dum which in the later years gave rise to a cantonment area. Regimental Irish troops from different parts of the world, working with the Bengal Artillery, started gathering in this part of the city. However, in those days, the Company did not officially encourage Roman Catholicism and thus its followers had no place to worship. After years of struggle, finally in 1820, under the able leadership of Joseph Baretto, this land was received as a gift from the Company to erect the first Roman Catholic church of North Kolkata.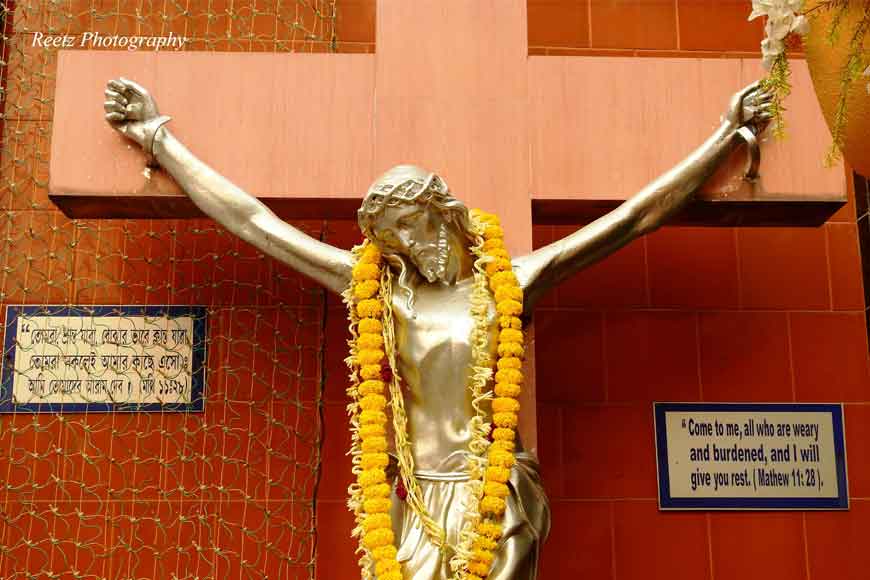 The Altar
On 9th February 1822, the foundation stone of St. Patrick's Church was laid. Thereafter it took almost a year to complete the masonry construction of the holy shrine. Finally, on the eve of next Good Friday, the church door was opened to public. However, it is important to mention here that without the contribution of common Catholic descendants, Irish Fusiliers including British army officials garrisoned at Dum Dum, the initial establishment of this church would not have been possible.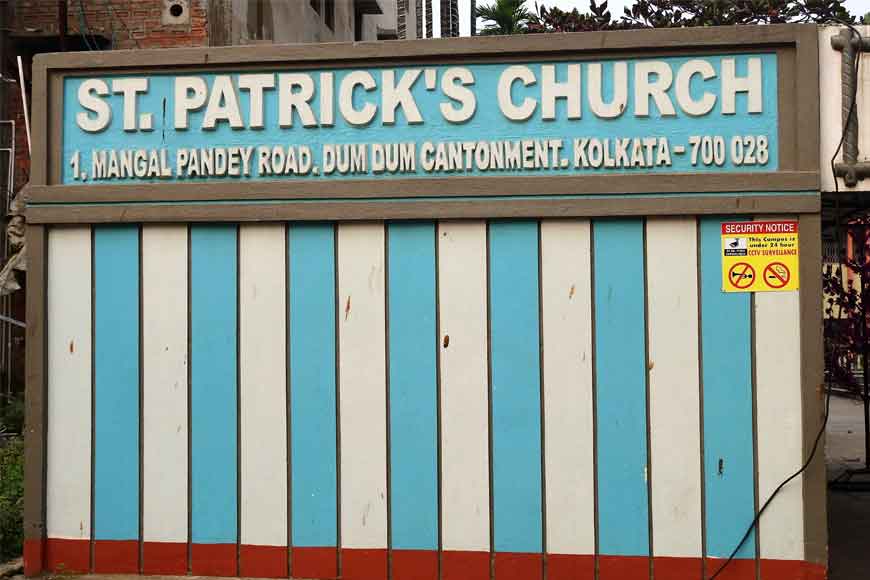 Church entrance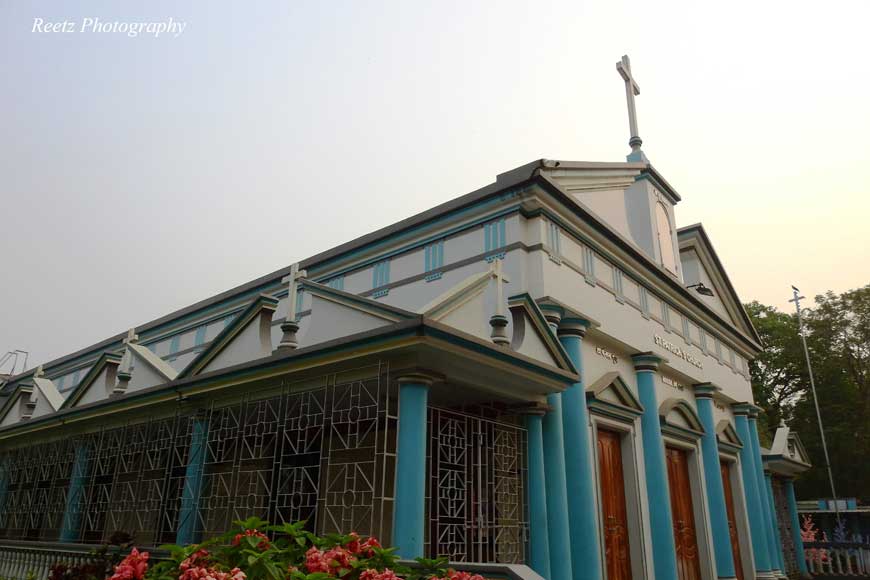 Renovated Church
Many priests had served in long and short terms; however until 1931 there were no residential quarters within the church. 1955 marks a significant phase in the history of St. Patrick's Church when it was first established as a permanent parish. A stable community of the faithful was thus created for pastoral care of the shrine. 9th May 1967 Father Richir (S.J.) was appointed as the Head Pastor, the first resident priest of St. Patrick's church. Ever since, daily prayers are being offered.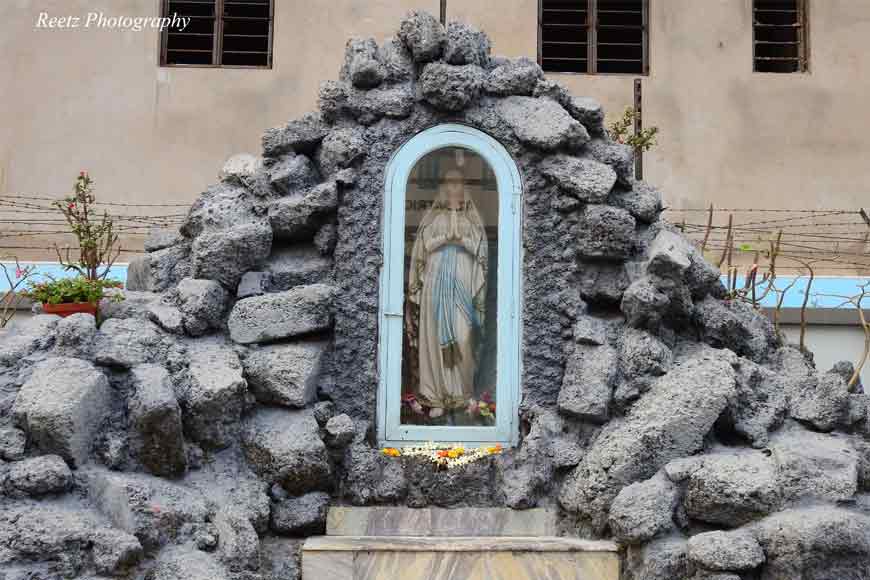 Mother Mary Shrine
In 1987, the parish was renovated from two small rooms to a big double storied building by Monsieur Leander D'costa, the Chancellor of Archdiocese of Calcutta. In 2003, Monsieur Francis Gomes led the inauguration of a community centre adjoining the church. In 2009, the edifice underwent a massive renovation. The entire complex was facelifted with Italian marble, including the altar. There is also a pretty shrine of Mother Mary facing the prayer hall. On 4th October 2009, St. Patrick's Church was reinstated by the honourable Archbishop of Calcutta.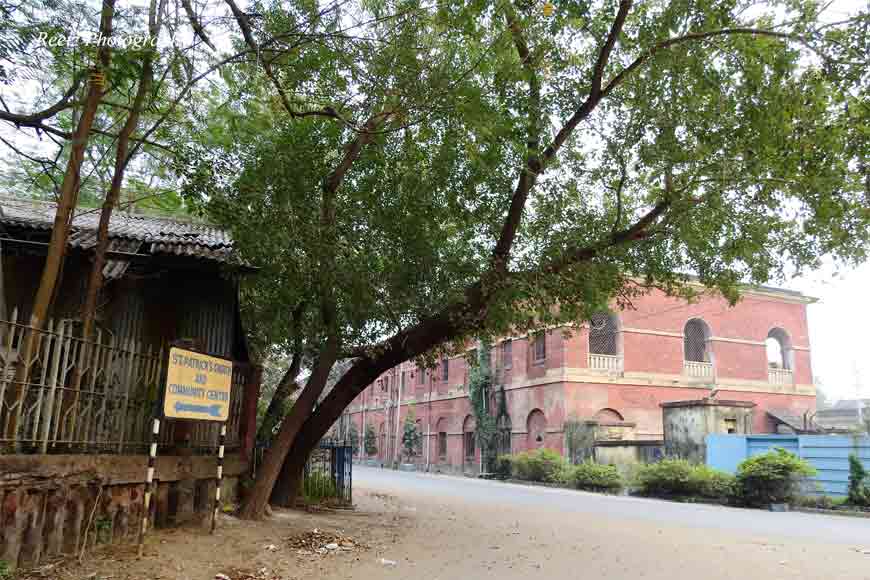 Opposite Jail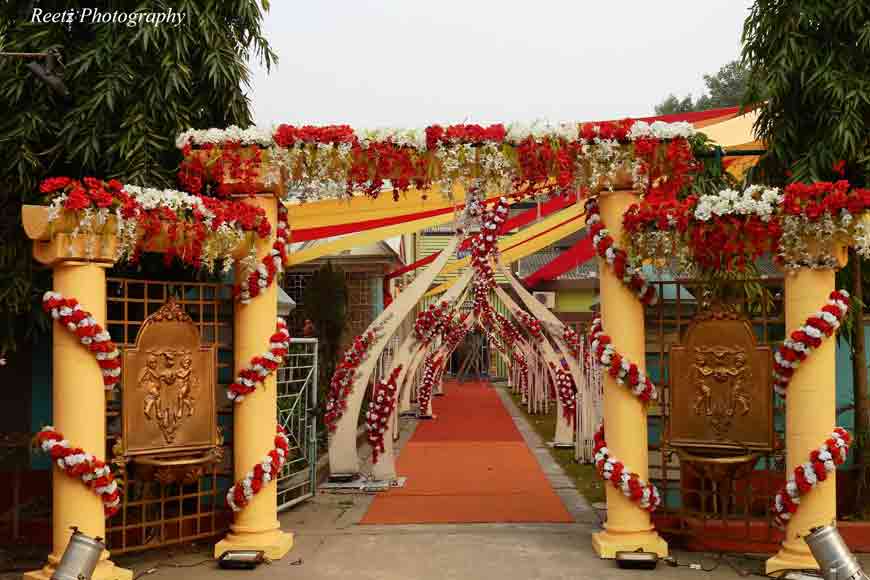 Community Hall
Standing today, the church remains open for visitors only on Fridays and Sundays. We were lucky to be there at the time of special Sunday mass. On all other days of the week, the office remains closed.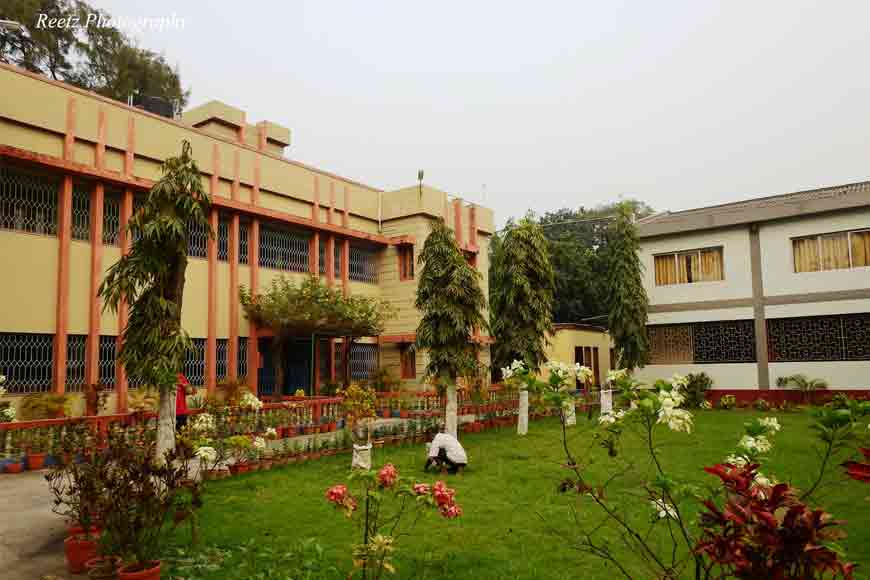 Pastor Residential Complex