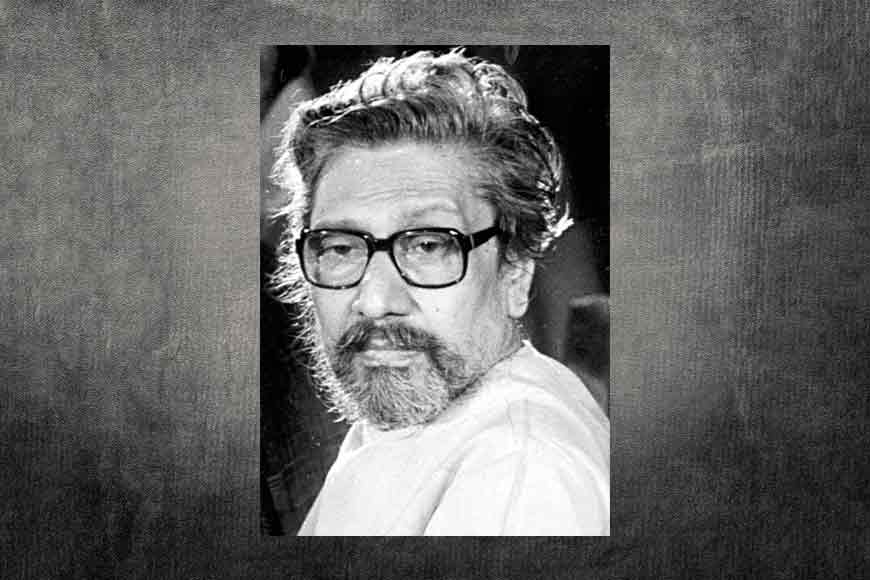 For all those who lived in Calcutta in the '60s, '70s and '80s, had a tryst with Bangla Natok or theatre that was so enriched in that era, that there would be queues before the ticket counter to buy tickets for the first show. And if it was a production of Sombhu Mitra and Tripti Mitra, then the queue would start from the night before.
Sombhu Mitra was probably born different. Though he completed his schooling form Ballygaunge Government High School, he did not have much faith in institutional learning and discontinued his education in St. Xavier's College. In 1939 he came in contact with the celebrated actor Bhumen Roy, who inducted him in Rangmahal Theatre. His first performance in the theatre was in Matir Ghar directed by Bidhayok Bhattacharjee. In 1940 he acted in a documentary named "A Tiny Thing Brings Death". Same year he went on with Ghurni directed by Ahindra Choudhury. In 1941 he left Rangmahal and went in to join Minerva Theatre. But after a few months he withdrew himself from the theatre as his colleague and good friend Monoranjan Bhattacharjee was insulted by the officials of the theatre. This led to his participation in Natyaniketan Mancha that was later revived by Sisir Kumar Bhaduri as Srirangam, presently called Biswarupa. This is where Sombhu Mitra acted in many plays directed by Sisir Bhaduri such as Jibonrang, Uro Chitthi, Sita, Alamgir, Ritimoto Natok.
In 1943, he joined Antifascist association for Writers and Artists and was nominated as director in charge for IPTA's Bengal zone theatre squad, along with Sudhi Pradhan as the secretary, and Hemanta Mukhopadhaya in charge of the song squad. In 1944 famous production Nabanna was staged under the banner of IPTA, in Srirangam Mancha, jointly directed by Mitra and Bijon Bhattacharjee. Sombhu Mitra not only acted as Dayal Mondol in the play but was the director, set director, and music director of Nabanna.
But his best achievement was perhaps formation of the theatre group Bohurupee in 1950, having Manoranjan Bhattacharjee as its President and Mitra as the director. The group's first staged production was Ulukhagara and Cherataar. Bohurupee's second production Bibhab (1951) was adopted from a Kabuki Play. Rabindranath's Char Adhay, Henrik Ibsen's Enemy of the People, Rabindranath Tagore's Raktakorobi, Dakghar were runaway hits. Probably Sombhu Mitra had an attitude in everything he did, including the plays he directed and acted. And that set him apart.