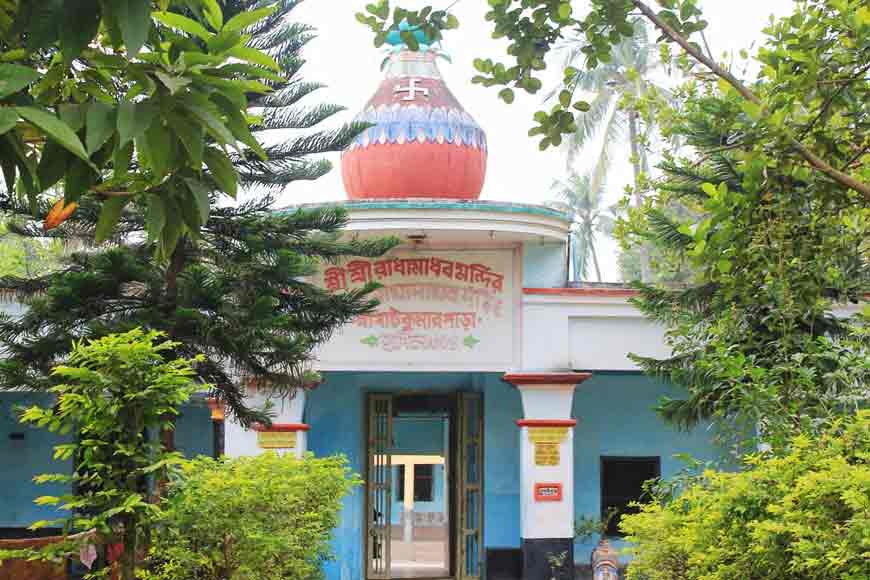 The serene temple town of Murshidabad, popularly known as Kumarpur or Kumarpara lies to the south of Baharmpur Railway Station. The mesmerizing Radha Madhava deities that were brought from Vrindavana in 1609 AD, by a devotee named Vamsivadana Ghosh are a big attraction of Kumarpara's Radha Madhav Jiu Temple.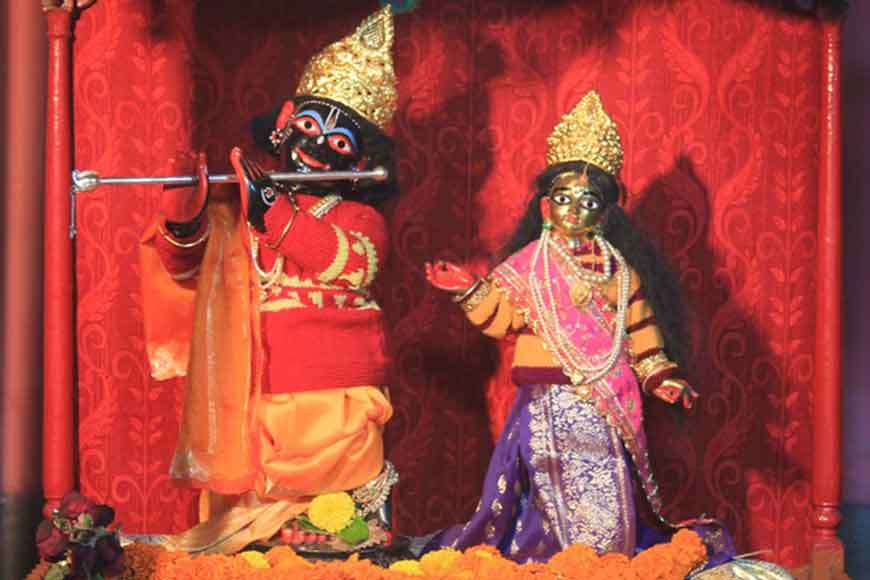 Added to the heritage idols is an age old Madhavi Kunja. This ancient Madhavi Tree still exists. Previously the Ganges used to flow by this temple, but now has shifted a few kilometers from the Madhavi Kunja. It is said that Sri Jiva Goswami had instructed Sri Vamsivadana Ghosh, who was his grand-disciple to carry these Radha Madhava deities and install them in Gauda of Bengal. Accordingly, Sri Vamsivadana began his journey. There were no proper roads in those days and as a result, Vamsivadana had to follow the route along the Ganges. He traveled on foot and reached Bengal after a year. After a year, he arrived at Kumarpur in Murshidabad and was en-route to Navadvipa. He kept his deities under the shades of this Madhavi tree and decided to take some rest. Sri Radha Madhava then appeared in his dream and instructed him to install them at that very place, under the Madhavi tree.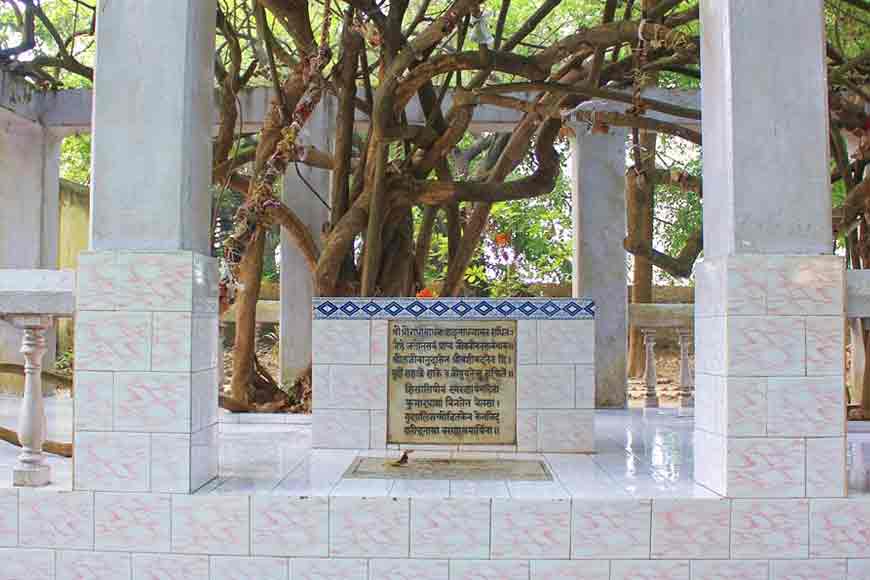 During the reign of Nawab Alivardi Khan, his nephew Nawazish Muhammad Khan decided to test the prowess of Sri Radha Madhava. One day he sent an offering of meat to Radha Madhava. He covered the offering plate so that it was not visible from outside. But to the surprise of Nawazish, this offensive offering was immediately converted into jasmine flowers. Since then it is believed Nawazish Khan developed a deep faith and respect for Sri Radha Madhava. He banned the killing of any animal, fishing, hunting or any such activity in the vicinity of the temple. He even assisted in building a part of the temple and encouraged fellow Muslims to visit Madhavi Kunja and seek the shelter of Radha Madhava.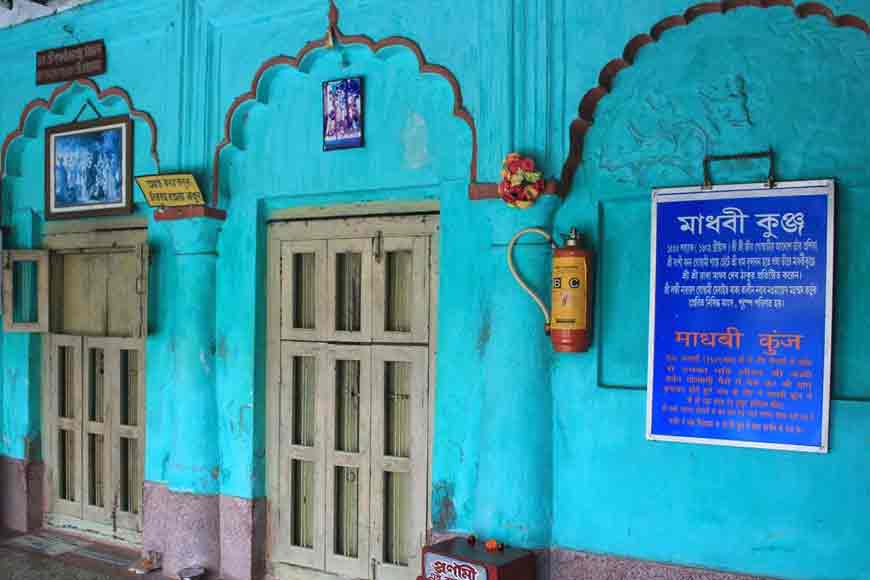 How to Reach:
The temple complex is around ten minutes ride from the station. Madhavi Kunja is locally renowned as the temple of Sri Radha Madhava. Murshidabad is well connected to Kolkata via roads and railways.