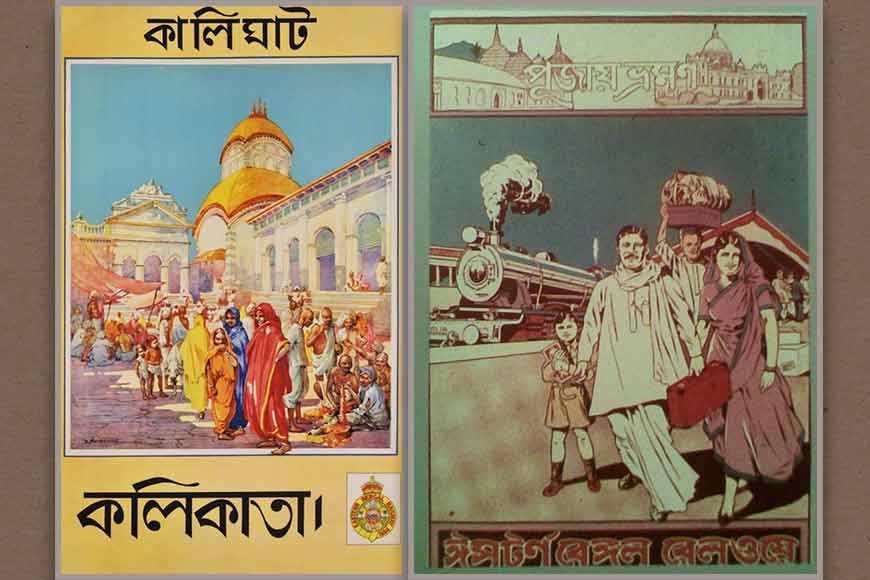 It has been just a year that India has begun observing National Tourism Day on January 25. So not much history there yet. Of course, the history of tourism in India is a different matter – going back at least to the 19th century courtesy the sahibs and their memsahibs travelling to cooler destinations in summer, or going on 'shikar' trips to hunt tigers and other dangerous animals.

What of the native Indians? How and where did they travel? Researching for this article, we came across a fascinating series of vintage travel posters promoting tourism in India among Indians. And understandably, the bulk of them focused on Bengal and Calcutta.
Why understandably? Well, until 1911, Calcutta and by extension Bengal was the capital of British India, so the province of Bengal (including large chunks of what later became Bihar and Orissa) was already well travelled by the time the Sir John Sargent Committee was established in 1945 to promote and develop Indian tourism.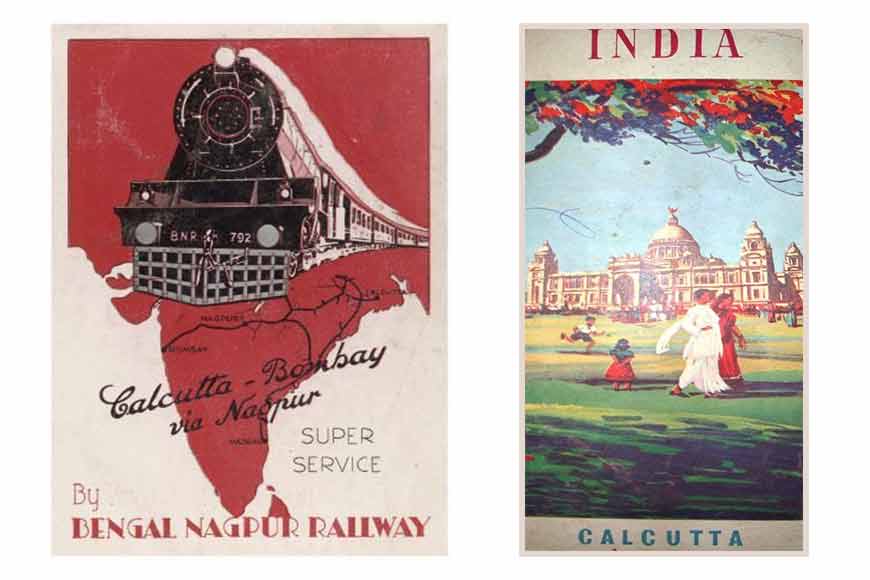 Second, the stereotype of the Bengali as an inveterate traveller is by no means unfounded. An elderly Bengali couple actually told us how, on their honeymoon in Kashmir in the early 1970s, they discovered that apart from Hindi, the one Indian language that almost all local tour guides spoke or understood was Bengali, thanks to the sheer volume of Bengali travellers they had to deal with!
And third, West Bengal is literally the only state in India that offers tourists snow-capped mountains, rivers, deltas, the sea, plateaus, various kinds of forests, caves, trekking trails, and almost any other geographical formation you can think of, with the exception of deserts! Not to mention plant life ranging from rare orchids (Himalayan belt) to the world's largest banyan tree (Shibpur Botanical Gardens), wildlife ranging from elephants to rhinos to rare butterflies, and the world's largest mangrove forests (Sundarbans).
In fact, one of the most interesting vintage posters we found does advertise the 'Sunderbans', but is issued by the Government of Pakistan! Obviously from the pre-1971 era, this is a reference to the part of the forests that lie in modern Bangladesh, which was East Pakistan until the 1971 Liberation War.
Many old posters also come from the archives of the Bengal Nagpur Railway (BNR) and the East Indian Railway Company (EIR). BNR was formed in 1887 to upgrade the Nagpur-Chhattisgarh line and extend it via Bilaspur to Asansol, the idea being to develop a shorter Howrah-Mumbai route than the one via Allahabad. Post-Independence, it was merged with EIR to form Eastern Railway in 1952.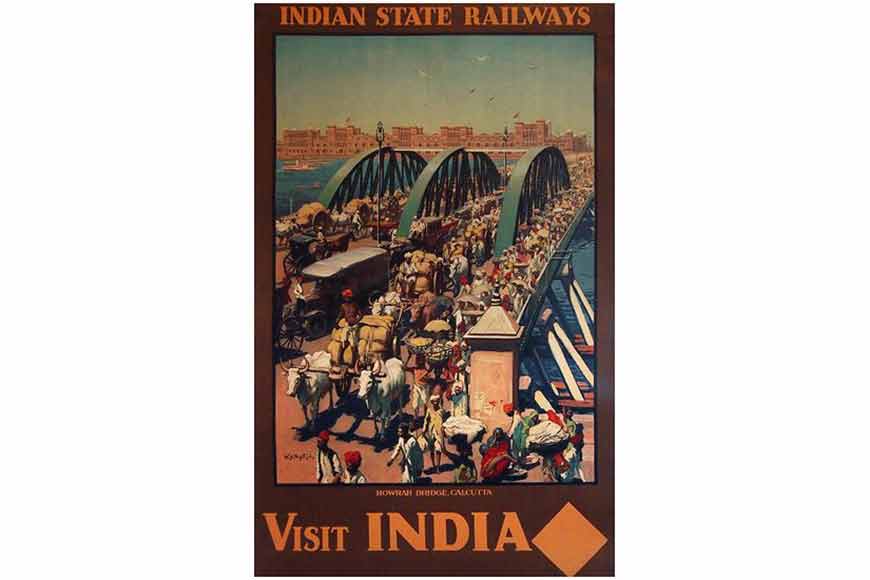 EIR, of course, introduced railways to East and North India. The company was established on June 1, 1845 in London by a deed of settlement. A contract was signed between the East India Company and EIR on August 17, 1849, entitling the latter to construct and operate an "experimental" 161-km line between Calcutta and Rajmahal (in modern Jharkhand), at an estimated cost of £1 million.
Most of the railway posters we found online date from the 1930s, and among the attractions advertised are Kolkata's Kalighat temple, Victoria Memorial and very interestingly, a 1930 poster from 'Indian State Railways' advertising tourism in India using an image of the old pontoon bridge replaced by the 'new' Howrah Bridge, officially opened in 1943.
Yet another tourism poster shows crowds gathering in front of Calcutta's newly opened Metro cinema, built by legendary American production company Metro-Goldwyn-Mayer in 1934 to promote their films in Calcutta, still among the most important cities in the British Empire, with a large English-speaking population and an elite audience for Hollywood films.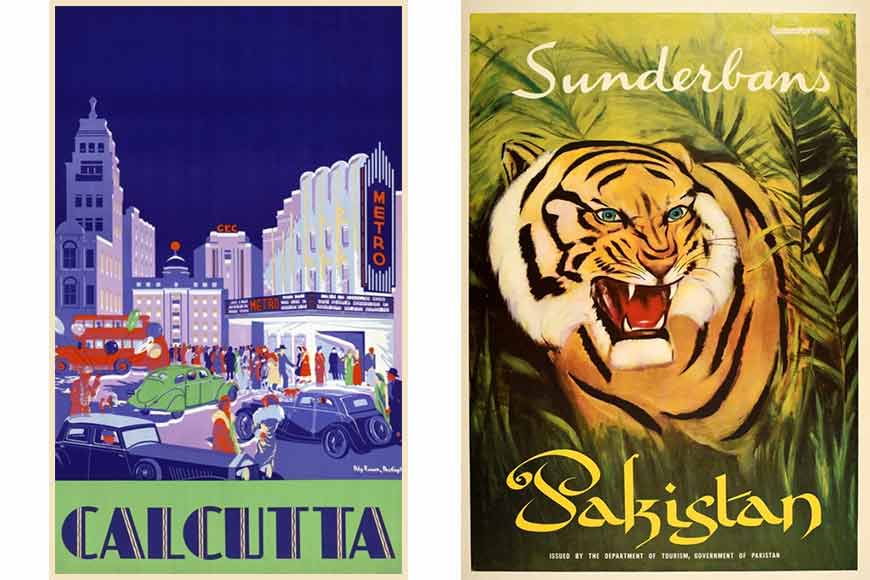 Among a myriad of other posters is one from Eastern Bengal Railway (EBR), one of the pioneering railway companies in India, which operated from 1857 to 1942 in Bengal and Assam provinces, showing a quintessential Bengali family off on their Durga Puja vacation.
The internet holds many more such treasures for those interested. We had a fantastic time going through it all, and couldn't think of a better time to share it with you than National Tourism Day. Keep travelling!