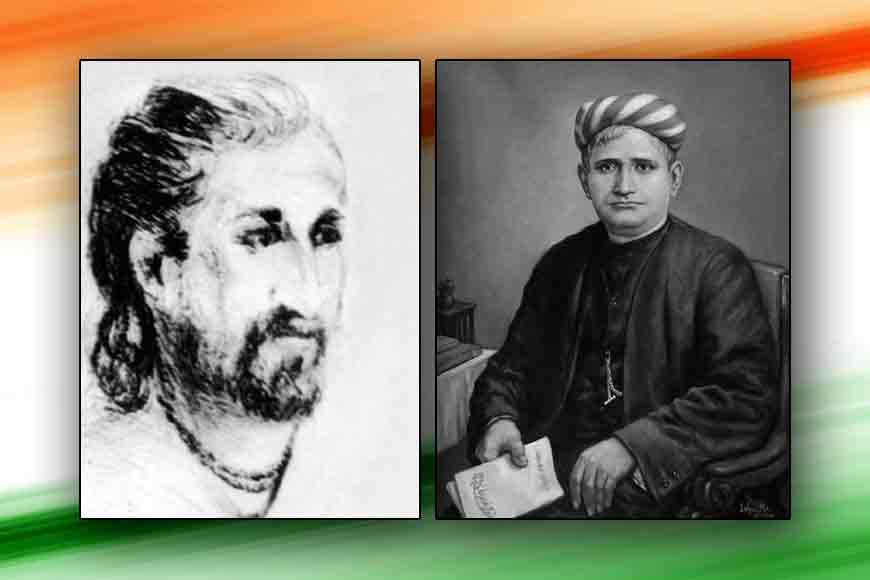 Vande Mataram, the soulful song of India that has set many a heart down generations in praising the motherland. Unfortunately, the original tune of this iconic song is lost. The song was penned a little more than a century ago and set to tune by erstwhile music composer of The Bishnupur Gharana, Jadu Bhatta. He performed the first Vande Mataram before Bankim Chandra Chattopadhyay, who wrote the song. Bankim Chandra then set the final tune of the song but never shared it in a written document. Rather he was reluctant to part with it and for several years he even turned down repeated requests from Banga-Darshan and other newspapers to publish it. Vande Mataram saw the light of day when it was first included in the novel, Anandamath.
Anandamath's serialised publication in Banga Darshan began from the month of Chaitra, 1287 and continued till Jaistha 1289 (Bengali almanac). In 1882, it was compiled and published in the form of a book. In Anandamath, a special note mentions the song Vande Mataram is in Raga Malhar and set in Qawwali taal. But the question is if Bankim Chandra stuck to the original tune set by Jadu Bhatta, who was primarily a Dhrupad singer. Qawwali Taal is not part of Dhrupad music form. So in all possibility, the original tune in which Jadu Bhatta sang before Bankim Chandra was not the tune published in Anandamath.
However, since the original tune was not preserved, it opened up new horizons for composers to set the song to tune and experiment with the renditions of Vande Mataram. Thus the song spread wings and reached the masses in all parts of the country. Even today the song is being interpreted in myriad ways by musicians/ singers in various parts of the country according to their individual inspiration, training and requirement of the time.
Rabindranath Tagore himself had set to tune the first seven lines (Sukhadang, Varadang Maataram...) of Vande Mataram and had performed it as well. In later years however, he had a change of heart about the composition as mentioned in a number of his essays and two novels: Ghare Baire and Chaar Adhyay.
(Source: Vande Mataram-er Soor, Utso O Boichitro by Anantakumar Chakraborty)