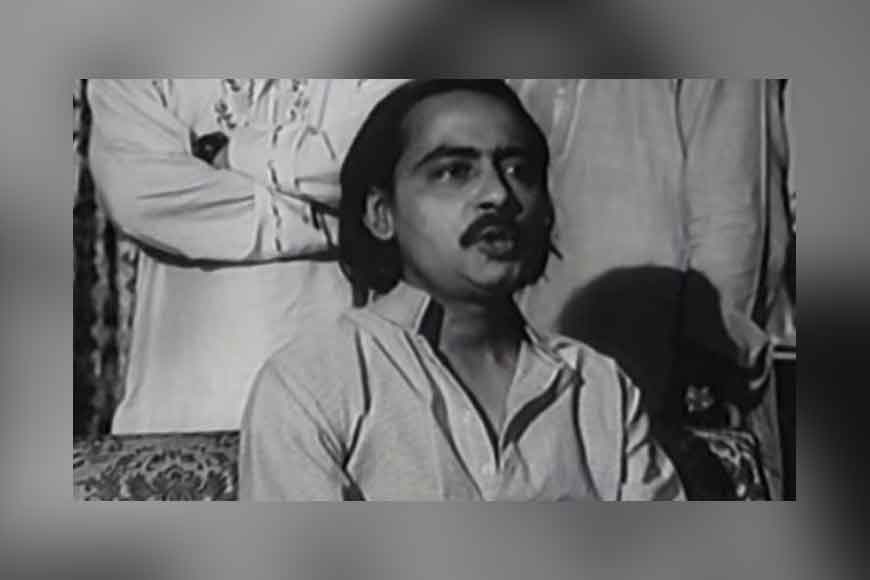 Remember the adventure of four high school students on their stay at the Bungalow of Jhantipahar in Ramgarh? That childhood movie that redefined entertainment and humour, as Tenida, their leader guided Kyabla, Pala and Habul through myriad experiences and offered us unadulterated laughter! The man who set to perfection 'De La Grandi Mefastafalis Yak Yak' was none other than Tenida Chinmoy Roy. Probably no one could have done justice to the immortal comic character created by Narayan Gangopadhyay.
Our beloved Tenida is no more. Roy died of cardiac arrest at his Salt Lake residence around 10:20 pm on Sunday at the age of 79. Chinmoy Roy had never thought that he would step into the world of films. Born in Kumilla on January 16, 1940, he shot to fame as a comedian after a stint on stage. He was once a part of 'Nandikar' group but soon left. According to Roy himself, "This was the turning point of my life." His journey on celluloid began with Tapan Sinha's 'Golpo Holeo Shotti.' His simple look and natural acting won many hearts and proved that he was there to stay in the minds of the Bengali audience
.
Be it movies such as Nonigopaler Biye, Shriman Prithviraj, Dhonni Meye, Mouchak, Hatey Bazare, Ogo Bodhu Sundori, Chinmoy Roy's versatility allowed him to play a variety of roles. He was also seen in Satyajit Ray's Goopi Gyen Bagha Byne' in a role of a spy working for Minister of Halla.
While sharing screen space with prominent performers like Soumitra Chatterjee, Tarun Kumar, Rabi Ghose, Anup Kumar, Chinmoy Roy made a mark with his splendid comic timing. He could portray every character with utmost ease. In Basanta Bilap, when Aparna Sen, charges Chinmoy Roy who was in disguise saying Babar naam ki? Roy looks nervous and ends up saying, "Baba Pakrashi…." A scene that still makes the audience laugh. Such was his comic magic.
Despite taking up the responsibility of making the audience laugh, Roy spend the last years of his life in loneliness. His wife Jui Banerjee passed away a few years back and his children lived away. Chinmoy Roy, in multiple interviews had regretted saying that he had not been used properly by the world of cinema. He also wanted to get into direction but this remained a distant dream. His death leaves a great void in the world of Bengali movies.