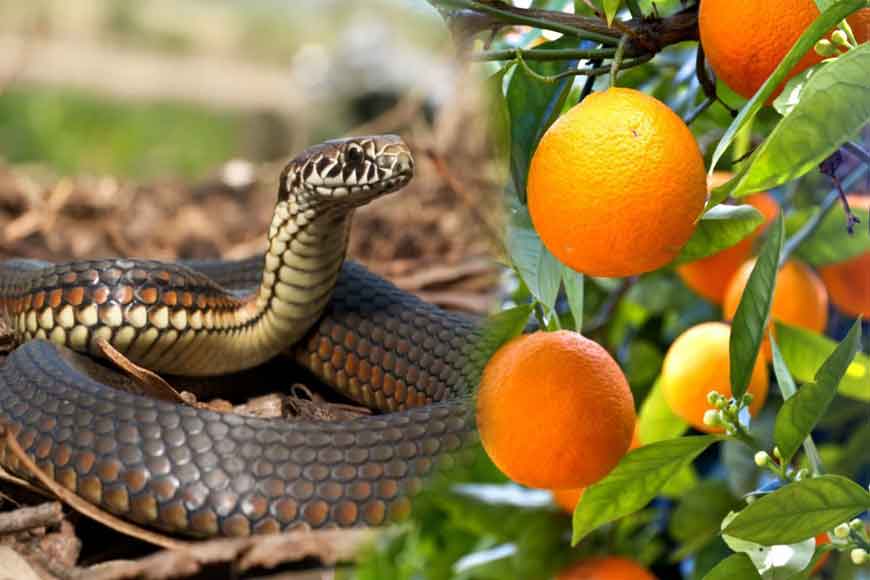 Here is some good news for innumerable snake bite victims of Bengal and India. Professor Subhamoy Panda of Asansol's Gupta College of Technological Sciences has successfully isolated anti-venom from oranges. He has also been awarded at the state science congress for his path-breaking discovery.
He has mixed Hesperetinum, a chemical isolated from oranges, with anti-venom serum. This leads to an effective anti-venom injection to fight against snake bites specially of cobra and King Cobra, that are very common in the villages of Bengal. If these snakes bite a human, their venom is so potent that it strikes the cells immediately and even starts degeneration within seconds. This anti-venom is a big breakthrough as in last 10 years hardly any anti-venom was prepared in West Bengal laboratories, rather they were brought from Tamil Nadu. This often led to a shortage of anti-venom in state run hospitals leading to death of patients.
Dr Panda's discovery is hence a boon for all such victims.