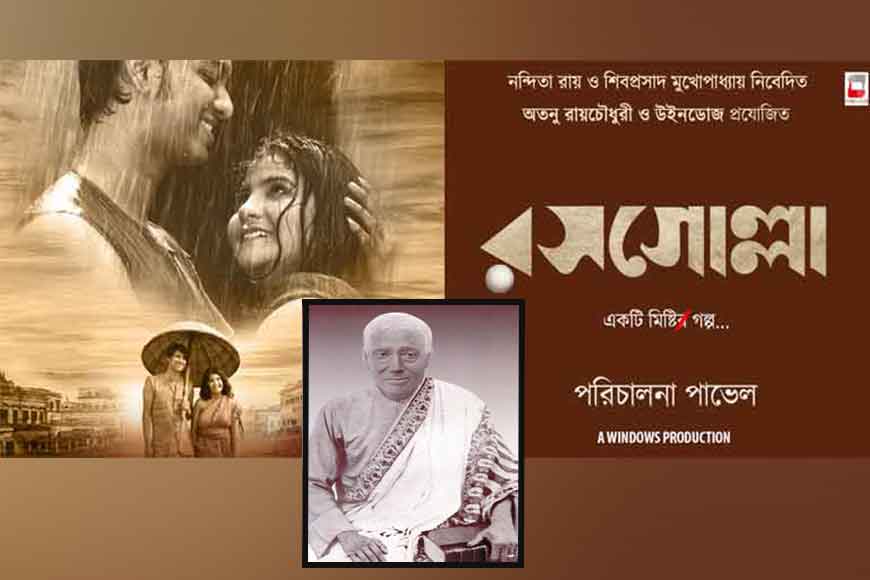 Scrumptious balls of cottage cheese dipped in sugar syrup? Sounds unfamiliar? Yes, we are talking about rosogollas of Bengal that have always had an appeal worldwide. However, while we dive into a plate of rosogollas, little do we spend a moment thinking about the love, passion, tears, struggle, sweat that lie behind the invention of this special spongy wonders of joy. Nobin Chandra Das (1845-1925), the sweet maker invented this legendary dessert in 1868 and today it has emerged as the pride of Bengal. After Bengal won the GI tag for Rosogolla, a young director of Kolkata has made a biopic on the 'Colombus of Rosogolla' --- Nabin Chandra Das. The movie Rosogolla that hit the theatres last week, has already won hearts.
The theme of the film revolves around the journey of Nobin Chandra Das to Nobin Moira from the age of 6 to 32. Rosogolla was not just a mere invention, it was more of an emotion, after heartfelt pleas of Khirodmoni Devi, a simple village girl who later became Nobin's life partner. Nobin Chandra Das's life was like any other sweet craftsmen until he was driven by the passion of doing something extraordinary and innovative which would be a food for the soul, the very sight of which would be highly appealing to the eyes too.
The journey of Rosogolla and its inventor was not a cakewalk. Be it failure, resentment or misfortune, nothing could stop him from giving wings to his unique creation – the Rosogolla. Nobin Chandra Das gave up on his ancestral home, put his respect at stake, subjected himself to the conspiracy and despise of the locals just to keep the promise he had made to his beloved wife. Despite facing a series of challenges that paved his way, he did not give up. His maturity, undaunted determination, strong will to achieve his goal kept him going. He had to struggle for two years until he offered us the best gift of Kolkata.
Director Pavel has done a thorough research on his life for two years and has highlighted the struggles of a dreamer through the film. He had read books like 19th-century Bengali classics, Hutum pyanchar Naksha, Alaler Ghorer Dulal, to bring in an authentic flavour of the bygone period and portray it in the film. His film also portrays the selfless nature of a moira and how Nobin goes on to spread his art form among other sweet-makers too. According to the director, what struck him the most was the contribution of Khirodmoni Devi behind making the masterpiece – Rosogolla and running the business in that era. The movie however is a 'fictional biopic' with many imaginary characters.
More to watch out for in this movie is the launch of Ujaan Ganguly, son of Kaushik and Churni Ganguly. He plays Nobin moira perfectly and Abantika as Khirodmoni Devi is outstanding.