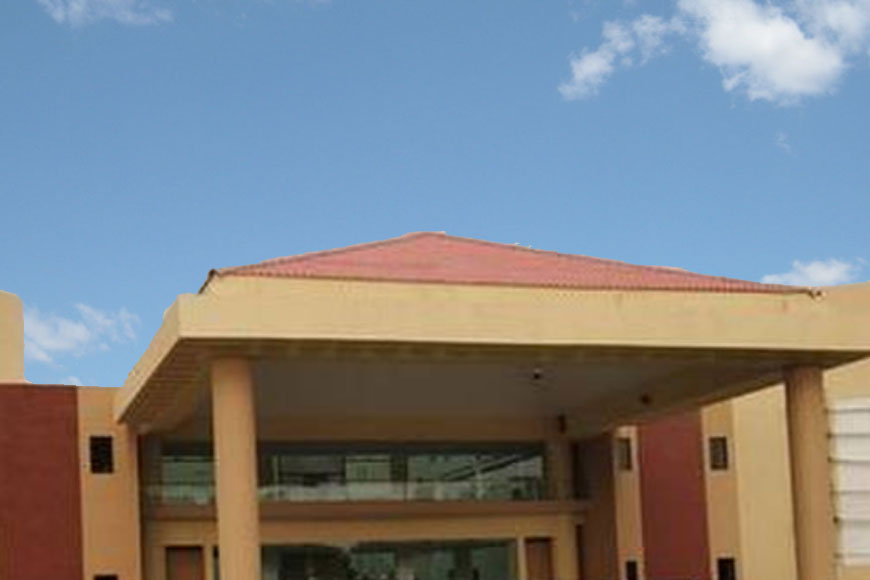 After Japan and China Bhavans on Visva Bharati campus, Tagore's Santiniketan yet again comes up with his ideology of global ties. Inauguration of the Bangladesh Bhavan at Santiniketan yesterday is a witness to that cultural tie that Rabindranath Tagore had always celebrated. The varsity, located in the sylvan surroundings of Santiniketan, was founded by poet and Nobel laureate Rabindranath Tagore. Between 1890 and 1901 the bard spent a part of his life managing his family estate in Shilaidaha Kuthi Bari (country house), in Kushtia district of Bangladesh and many of his memorable poems, essays and short stories were composed during his stay at the country house. He had a deep connect with Opar Bangla.
Bangladesh Bhavan will house folk art of Bangladesh and more than 170 furniture bits that have come from Bangladesh via road. Also housed will be more than 6,000 books and furniture used by Tagore, while he stayed in Bangladesh, postal stamps on the poet published in Bangladesh. Government of Bangladesh had given 35 lakhs for the project and there are many who will get a chance to use its international standard auditorium, library and the museum for their research. Famous architect of Bangladesh Ehsan Khan along with graphic designer Tariq Sujat and artist Prabal Saha, have given shape to Bangladesh Bhavan. The library will house priceless books including ones written by well-known Bangladeshi writers on Tagore as well as many letters and other artefacts that Tagore wrote, or used, while he was in Shilaidaha, Patishar and other places of Bangladesh. There will also be books on Bangladesh's Mukti Yuddha and how the two Bengals came closer during times of need and distress.
The library will have in its collection videos made on Kuthibari of Silaidaha and postal stamps on Tagore that were published in Bangladesh from time to time as well as silver coins released by Bangladesh banks to honour Tagore. And if you have never seen Nakshi Kantha or Nakshi Pati, then do not miss the museum, that will have these rare specimens of Bengal's folk art.