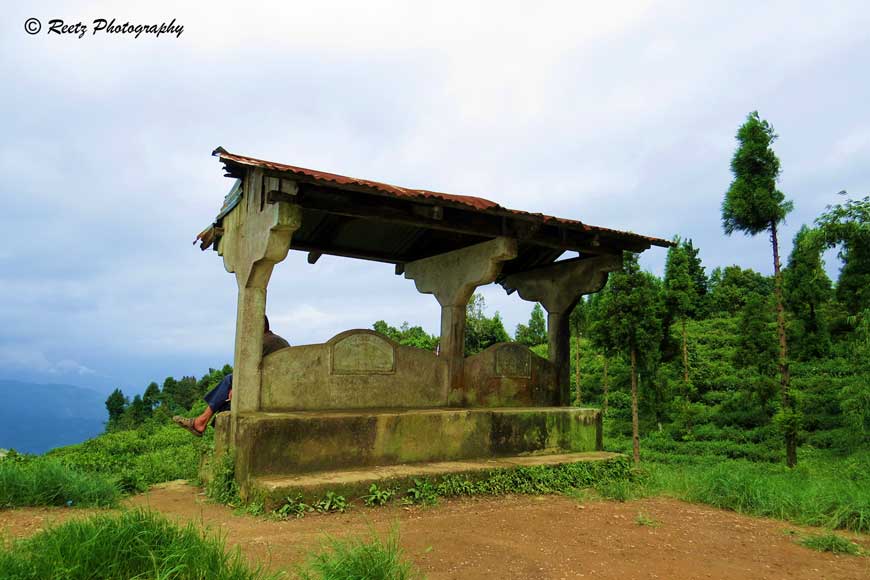 This is a new addition to the North Bengal circuit and indeed has captured the eye of tourists! Gumba Dara is just 30 kilometers from Darjeeling and provides a quaint viewpoint in the lap of nature. Not high by altitude (around 6500 feet above mean sea level), but if you yearn to detox from city bustles, then nothing could be a better getaway. I had been to Gumba Dara last winter on a solo trip.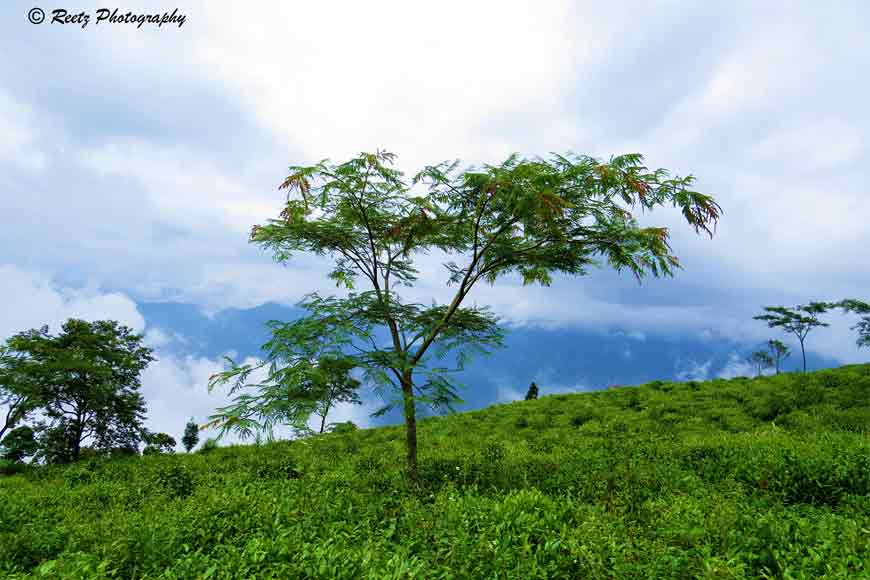 Trek to Gumba Dara
'Gumba' in Nepali means monastery and 'Dara' means hilltop. The place owes its name to an ancient Buddhist monastery which was situated inside a natural cave at the hilltop. However, the original monastery is almost in ruins now. A relatively new monastery has been built around 1.5 kilometers away. Though mostly open for tourists round the year, it can be reached only on foot with no belongings including camera, mobile etc to be carried.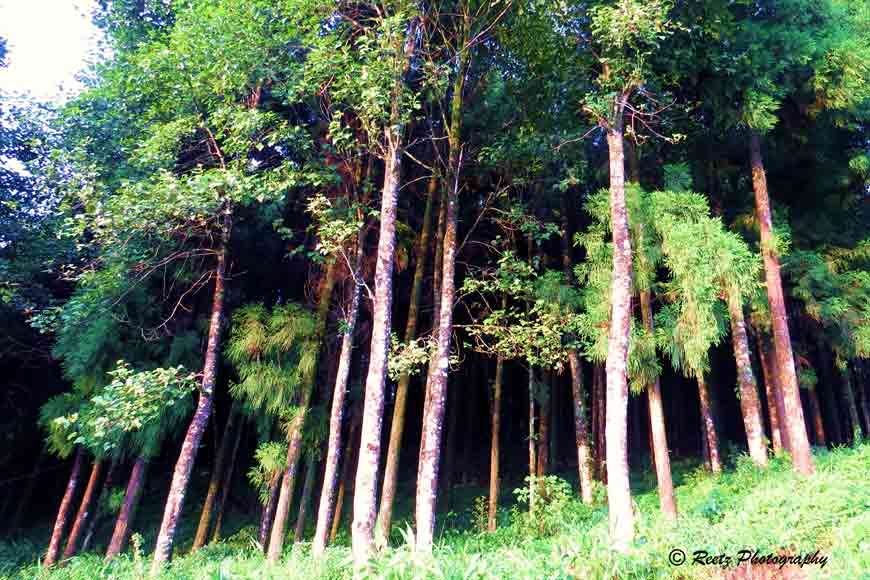 Alternative trail through the pine forest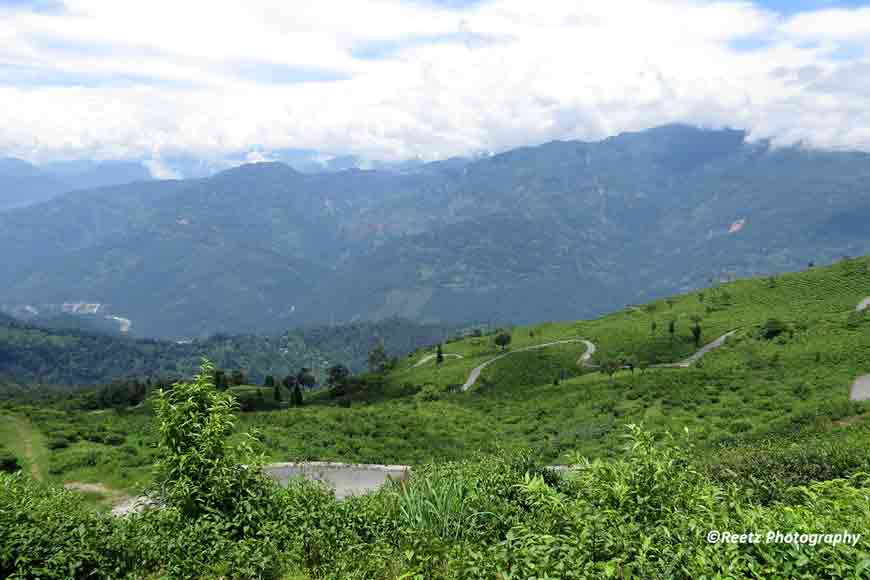 Peshoke tea garden
The best part of Gumba Dara is the scenic trek through the tea gardens which is aptly rewarded with a panoramic view of the Himalayas from its summit. The trail is little steeper and shorter than the one through the pine dhupi. But beware of Baboon Spiders and Clouded Leopards if you choose to take the jungle hike alone. Better you do it with a local guide.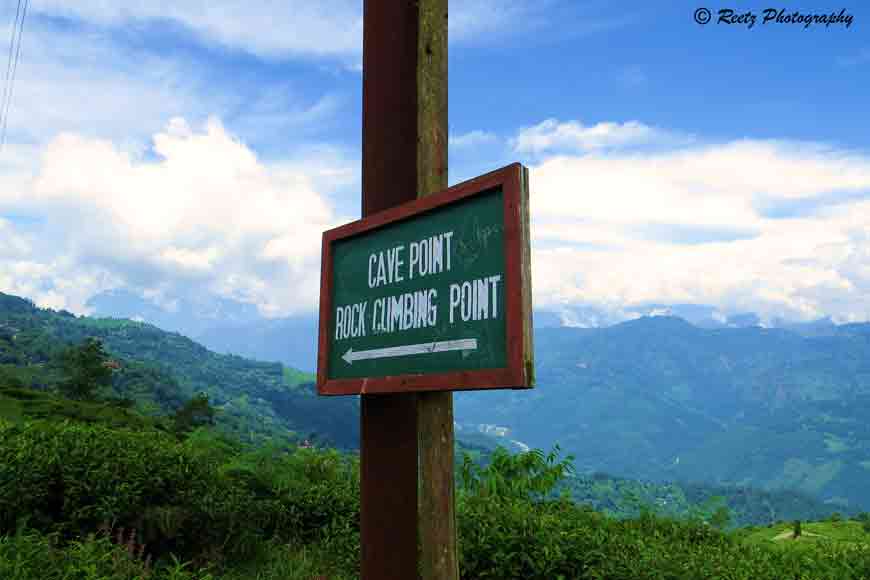 Way to cavepoint
Both trajectories will land you to the same viewpoint and that is one and only Gumba Dara. I preferred to enjoy charming views of the tea gardens and thus kept crawling up the greens. On three sides, I was surrounded by the tea gardens of Peshoke, Rangliot and Namring estates. It was initially cloudy when I reached the summit but after waiting for an hour or so, the clouds made way to sunshine. I was lucky to witness grand view of the green hills whilst the meandering Teesta River silently flowed downhill in all its glory.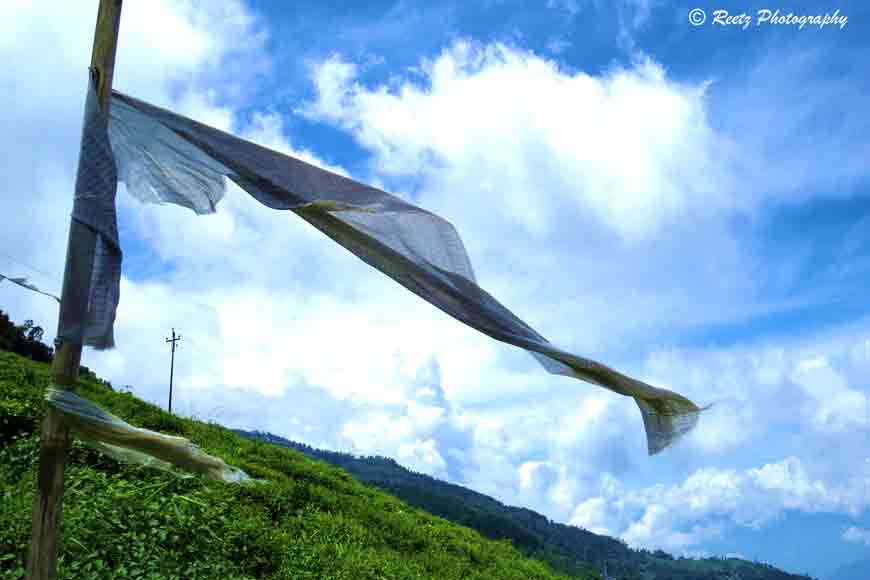 Near the old monastery of Gumba Dara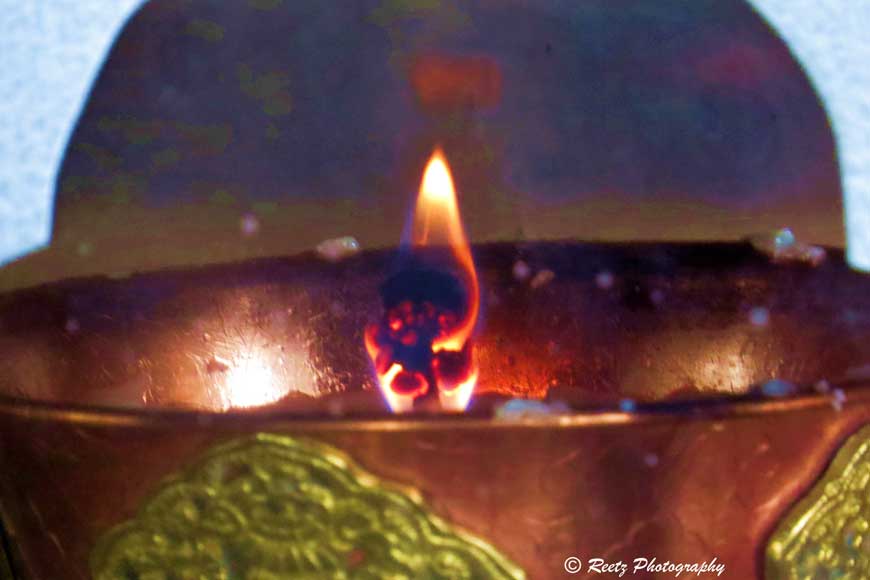 Ghee lamp at the monastery
Tuned to the winged friends and hissing cedars, I did not realize when the clock needle crossed midday. By 2 o' clock, I left the serene point. Way back, I took a daring decision to descend through the coppices. Honestly speaking, hiking down an unknown Himalayan forest alone was the most idiotic decision I took. One must avoid at any cost unless you are an ultimate adventurer and have strong knees.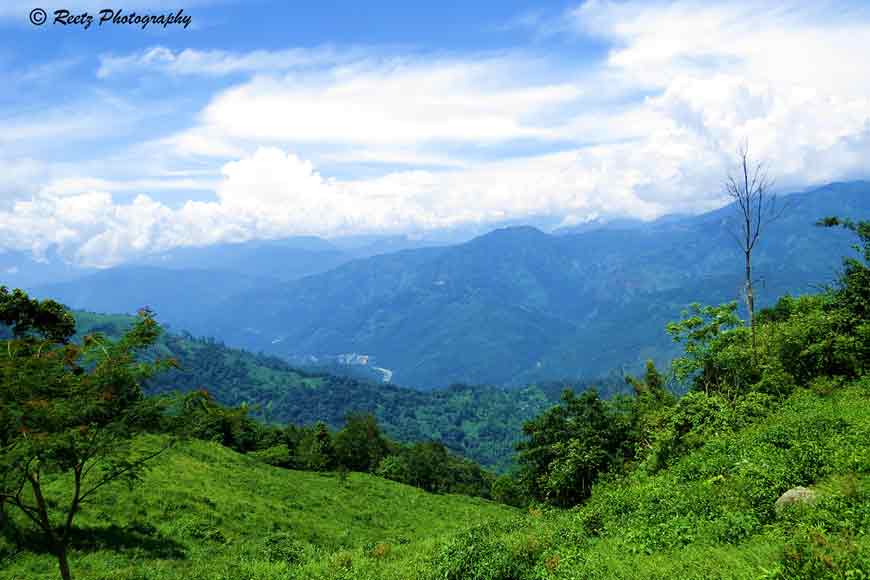 View from Gumba Dara
How to Reach:
A light trek from Tinchuley is the only way to reach Gumba Dara viewpoint. There are no motor vehicles available in this route.
Where to Stay:
There are no tourist lodges at Gumba Dara. A couple of homestays are there in Tinchuley, around 1.5 kilometers away. It is best to cover in a half day sightseeing trip from Darjeeling or Kalimpong.
What to See Around:
Peshoke Tea Garden, Buddhist Caves, Tinchuley Monastery, Lover's Point
Best Time of Visit:
October to April
Weather Conditions:
No snowfalls experienced at Gumba Dara, however heavy woollens are needed during December and January months. Monsoon months must be strictly avoided.
Story Tag:
Gumba Dara, North Bengal Tourism, Tourist spots in North Bengal