Powder to stop bleeding in 20 secs! DRDO honours Burdwan rice-mill owner's son Sabir Hussain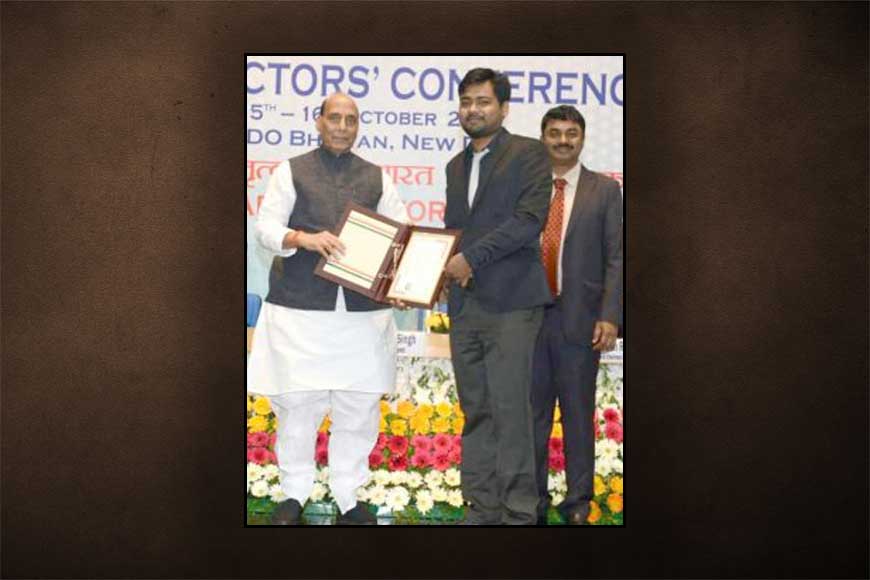 Imagine a powder that can stop bleeding in less than 20 seconds! Such a powder will surely save the lives of many, specially soldiers who are often wounded on battlefields. Understanding the importance of such a discovery, DRDO (Defence Research and Development Organisation) has awarded a young man from East Burdwan, Sabir Hussain.
Sabir had been educated in his village in Khandaghosh where his father owns a rice mill. Later he passed his Higher Secondary from CMS High School in Burdwan and went on to become a BTech in Electrical Engineering. But it was while he was doing his MTech in Biomedical Sciences from NIT Rourkela, that he came across Prof Devendra Verma who inspired him to work on anti-bleeding agents. The product he has discovered is known as 'Stop Bleed,' that will stop bleeding from any kind of wounds in just 20 seconds. Sabir also has a story to tell of how he came upon the idea of discovering such a stuff. It was his father's fatal accident when he realised that blood flow needs to be stopped to save an accident victim. That's when he started thinking of discovering something that will help the blood to clot in record time.
It was indeed a proud moment for the whole of Sabir's family as he received the prize from Union Defence Minister Rajnath Singh.