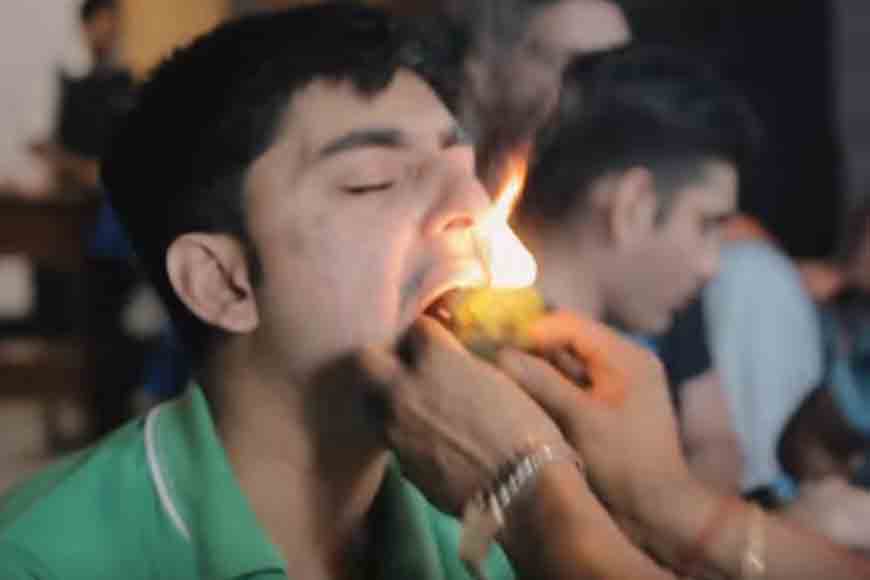 Chewing Paan (betel leaf) is a tradition and a symbol of Indian hospitality which dates back to more than 5000 years. Offering a paan to guests after a sumptuous meal is part of Indian cordiality and affirms the age-old saying, 'paan is the real shaan.'
Kolkata has been a destination of paan enthusiasts since the British era. To cash in on this popularity, four paan-relishing friends, decided to join hands and turn their passion into a business of experimental flavoured paans.What transpired, was Calcutta's first flavoured paan parlour that is also air conditioned. It offers 110 types of flavoured paans and more than 80 types of chocolate paans that include flavours like Feast Fudge, Maddy Nutty, Bubblegum Gundi and Cookie the Paan!
Pineapple paan, black currant frozen gundis and mango paan are some of the fruity flavours. They have both room-temperature and frozen paans. The newly-launched ice-cream paan is a classic one stuffed with homemade fruit ice-cream and topped with an interesting combination of chocolate sauce, strawberry syrup and a secret syrup. At INR 80, this big paan is the most satisfying end to a meal – sweet and refreshing! And the corneto ice-cream paan, choco hazelnut and Nutella are for all the chocolate lovers. They even do an Oreo paan and a cappucinno paan for all those hunting for a caffeine fix.
All paans are made from organic materials. No supari or any other harmful ingredient is added to the paan. Hence, all varieties of paan are safe for connoisseurs. And how about tasting a sizzling Fire and Ice Paan at only Rs.50? It is claimed that Fire and Ice paan has medicinal properties. Betel leaf is very useful in curing ailments like cough, cold and headaches. Clove helps in adding fire to the paan but ironically it is the same ingredient (along with ice) that incites cool feeling once the paan is inside the mouth. The Fire paan seems pretty intimidating at first but it is absolutely safe and the fire is extinguished, the moment one puts the paan in and closes the mouth, oxygen supply cuts and the fire extinguishes. It is simple science. Also, ice is put inside the paan so there is no need to worry about injuries. On the contrary, fire paan aids in healing mouth ulcers and common cold. In fact, children are the real bravehearts, who don't hesitate to try the Fire and Ice paan.
Located in the city's unofficial dining district at Bhawanipore, Shree Paan Dhaba is close to Beninandan Street, beside Apna Dhaba.