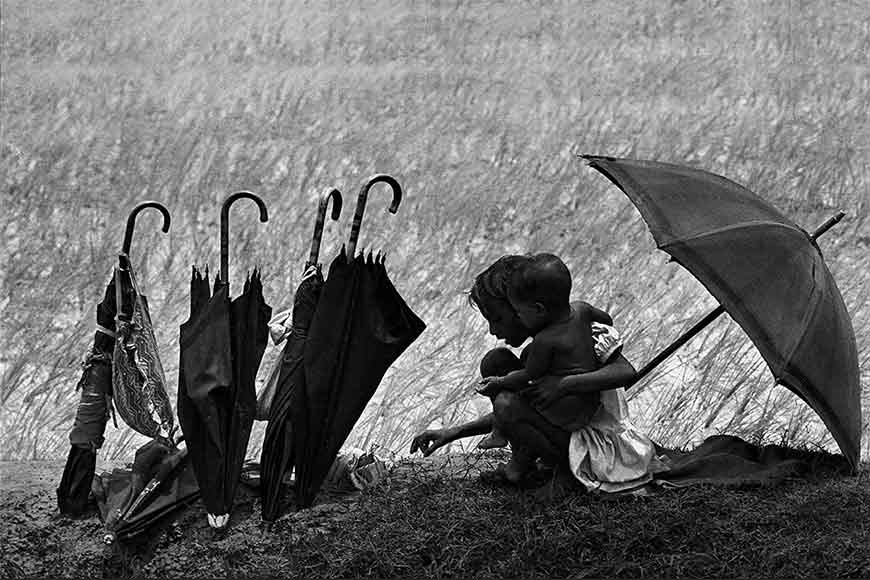 As clouds spout on her
From the throat of a parched soil, the drops come in abundance to fill in the thirst of a soul. Rains are indeed beautiful and they turn a splendour, behind the lens of photographer Santosh Rajgarhia as he traverses the red laterite soil of Purulia to catch a glimpse of the pouring monsoon. Like a tramp of hoofs as the raindrops clatter on the lush fields and the tin roofs of the villages, man, woman and child --- all in unison enjoy dancing in the rains. For they know rains bring the hope of fertility, of a new crop, of a season of food to quench their hunger. As one follows the unique photographic trail, the Rains seem to fall like a memory, like a new emotion, beyond the trying times of a pandemic. So enjoy dancing in the rains with this Photo-Story.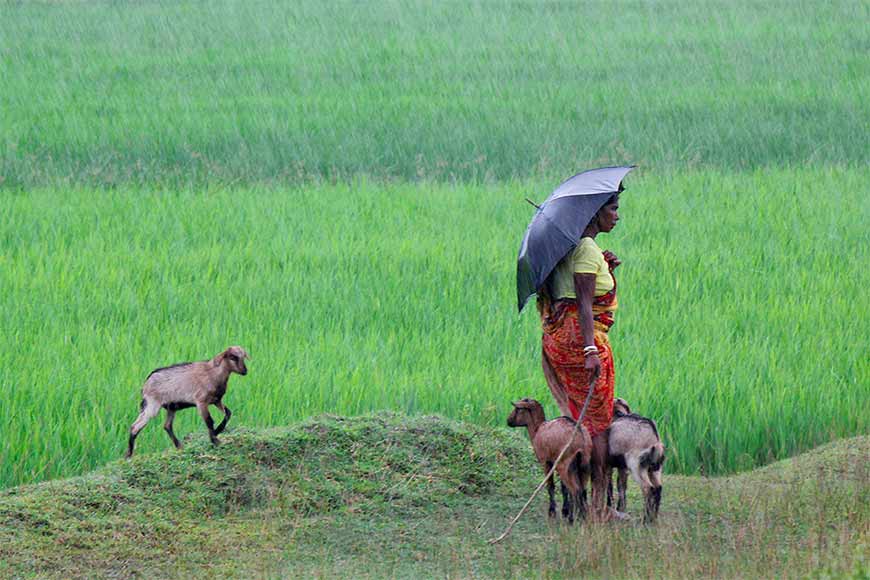 As rains scripted fertility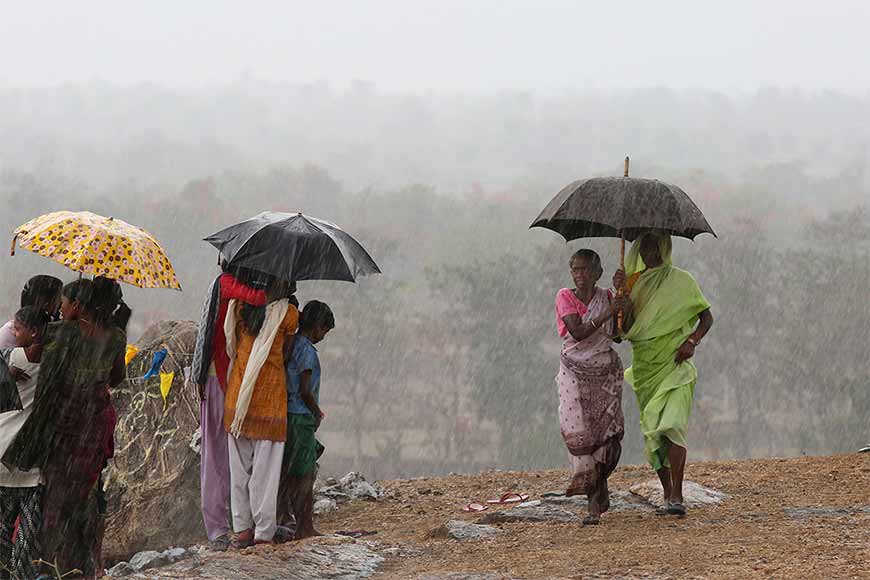 Clutching together in safety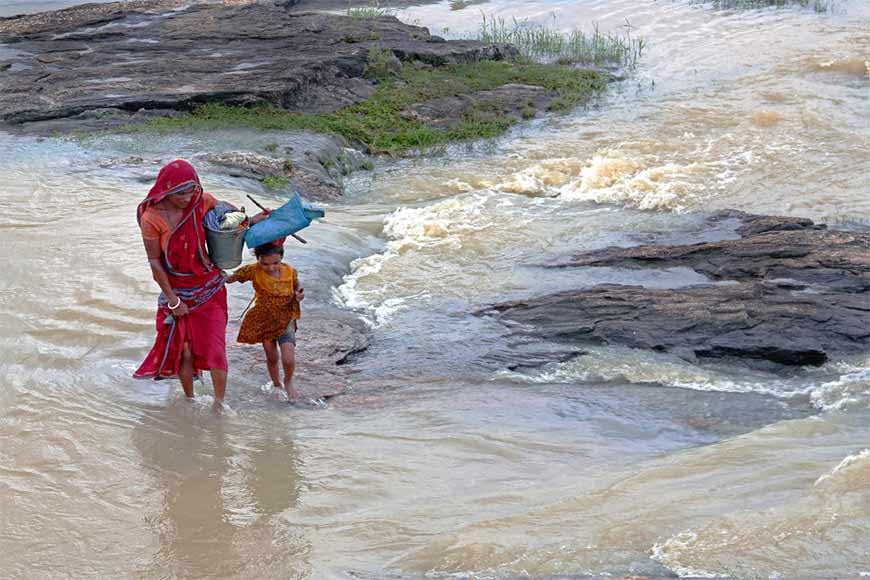 For the soil and for us!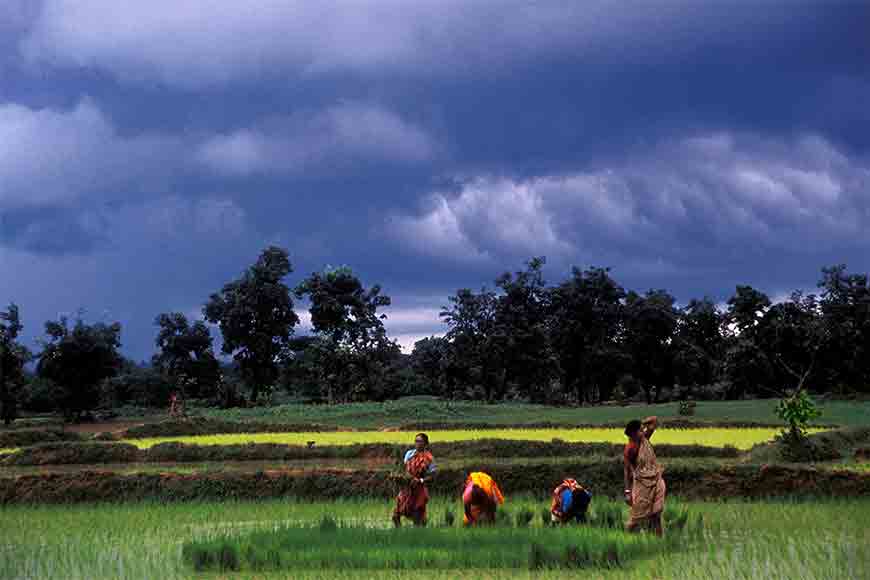 How Green was my Rain Valley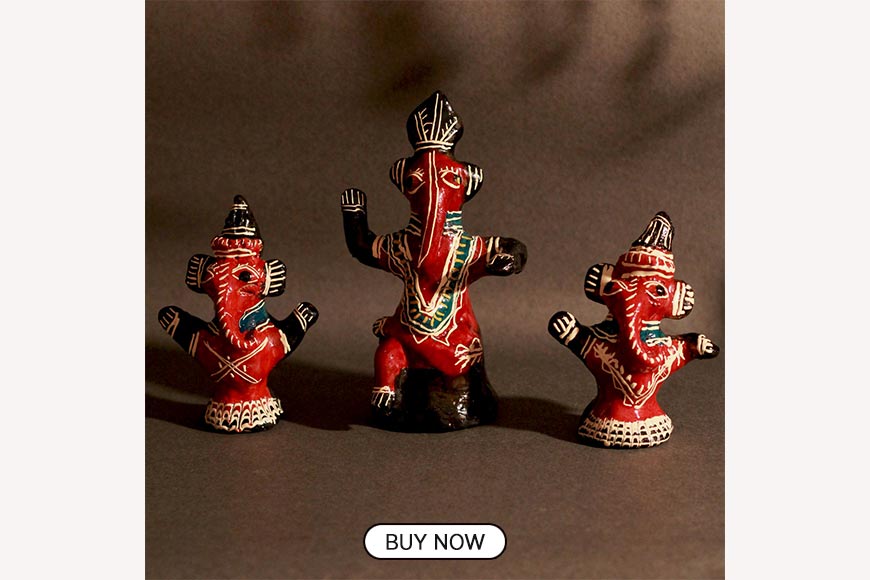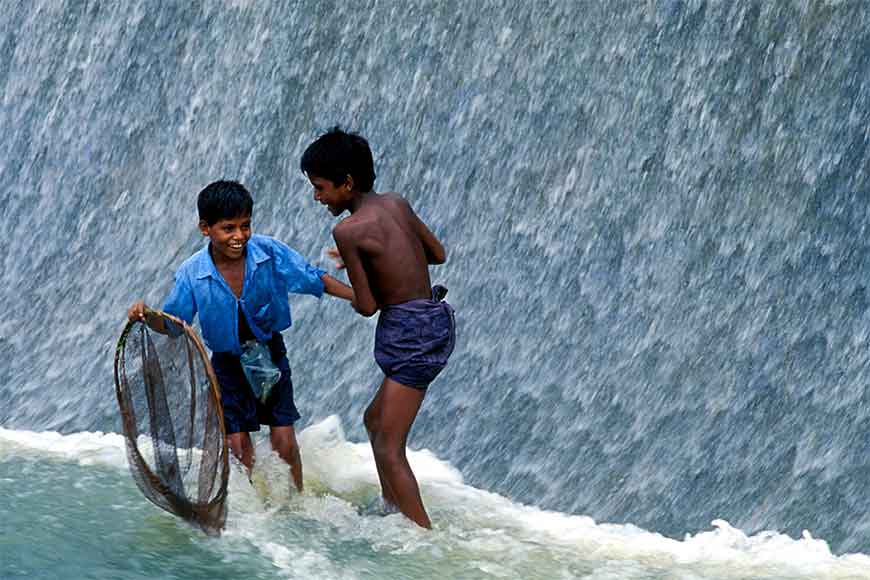 Netting fishes for fun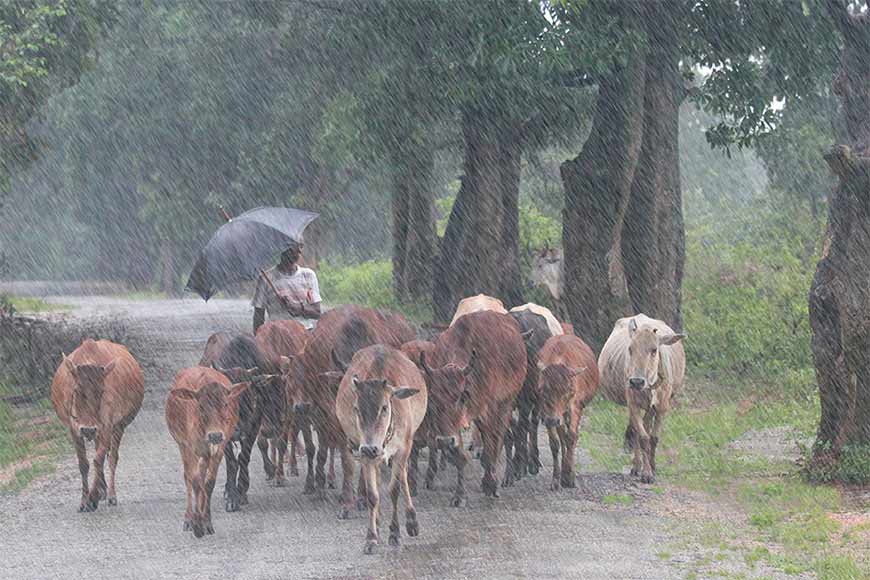 On a Homebound Journey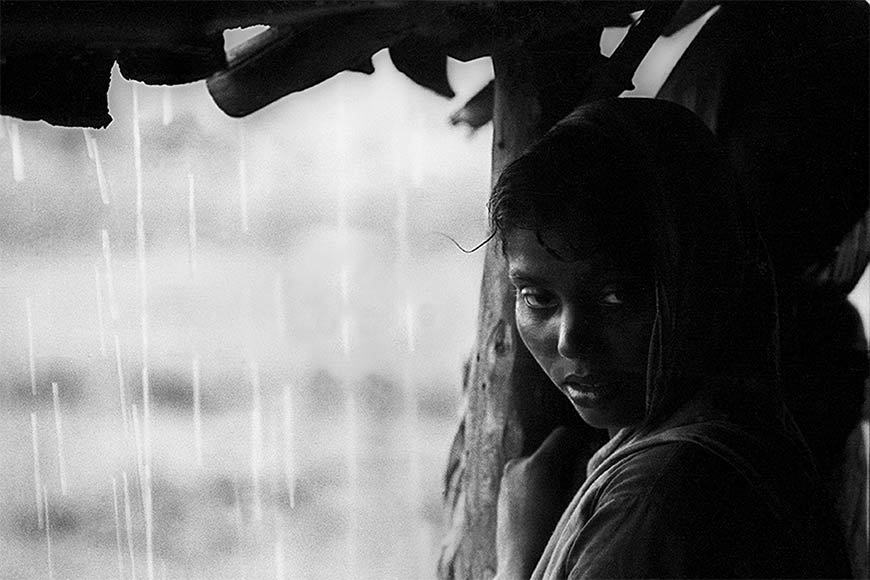 She shivered for Shelter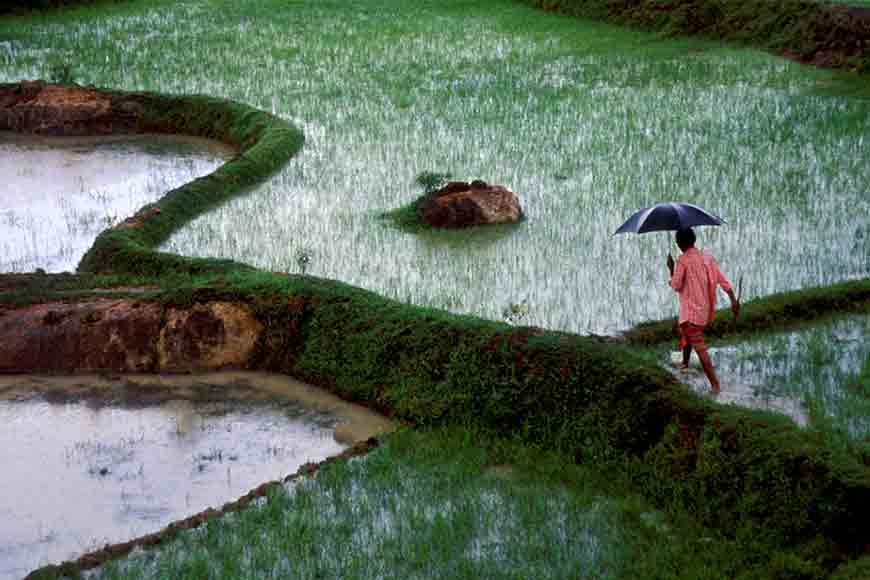 Showering the Earths soul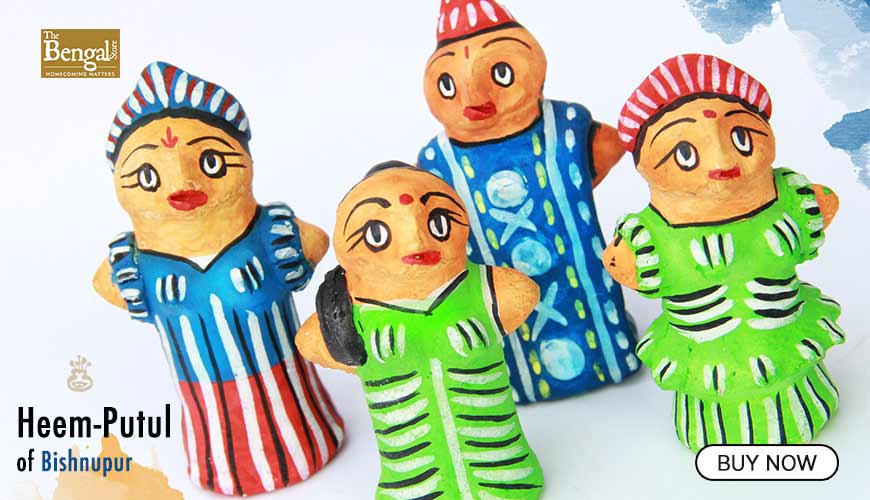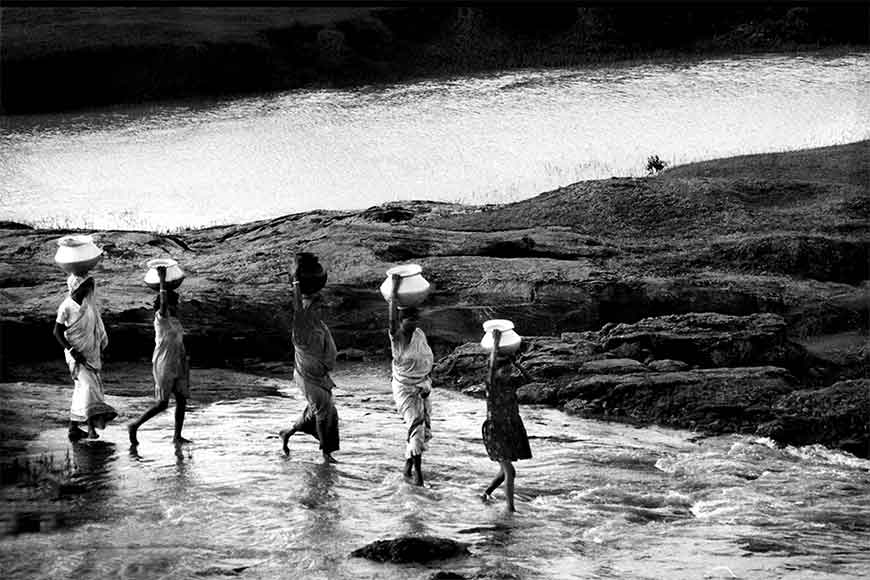 Walking past the overflowing stream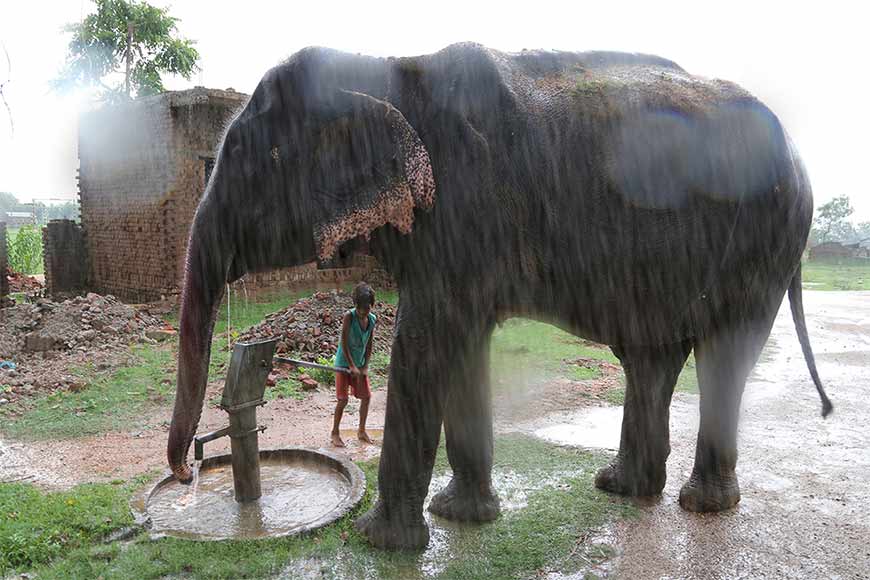 With a pachyderm trail