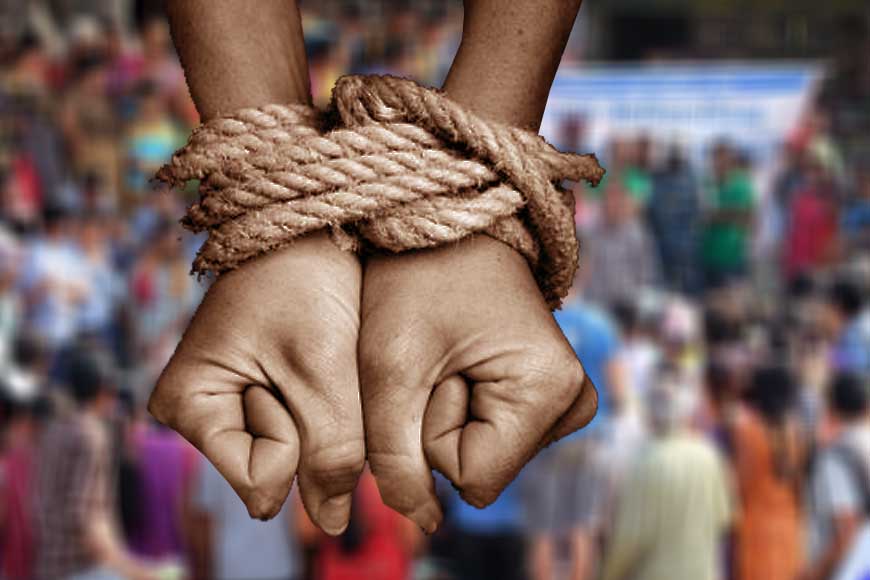 Various evil practices like child-marriage and trafficking of women and children are rampant in the bordering states of North Bengal. The only way to stop them is by creating awareness. Recently, the administration along with some NGOs have joined hands to spread awareness about these criminal practices among the common masses through an innovative quiz competition. Apart from creating a sense of awareness, the Darjeeling District Administration and Darjeeling District Legal Aid Forum have taken sincere initiatives to make a difference. They have come up to create a sense of consciousness among the poor so that they do not succumb to any kind of criminal activities under any circumstances and can take necessary steps to protect themselves.
The quiz completion was arranged at Meriview Tea Garden of Naxalbari block on May 19. The organizers arranged these quiz competitions in every block of the district. Apart from quiz competitions, awareness camps and workshops were arranged to offer practical lessons to participants. Members of Legal Aid Forum, BDO of Naxalbari block, official of the local forest department and many other students took part in the innovative workshop. A drawing competition was also organized on behalf of the Forest Department.
In backward areas, social atrocities like child marriage and child abuse are very common. People fail to put up a strong resistance because of lack of awareness. Previously, the administration had taken many steps to prevent trafficking of women and children. According to the authorities, the police force cannot do away with such criminal activities singlehandedly. Spreading awareness about the ways to resist these evil practices is imperative. The authorities believe that this unique endeavour of making people aware will truly be successful this time.