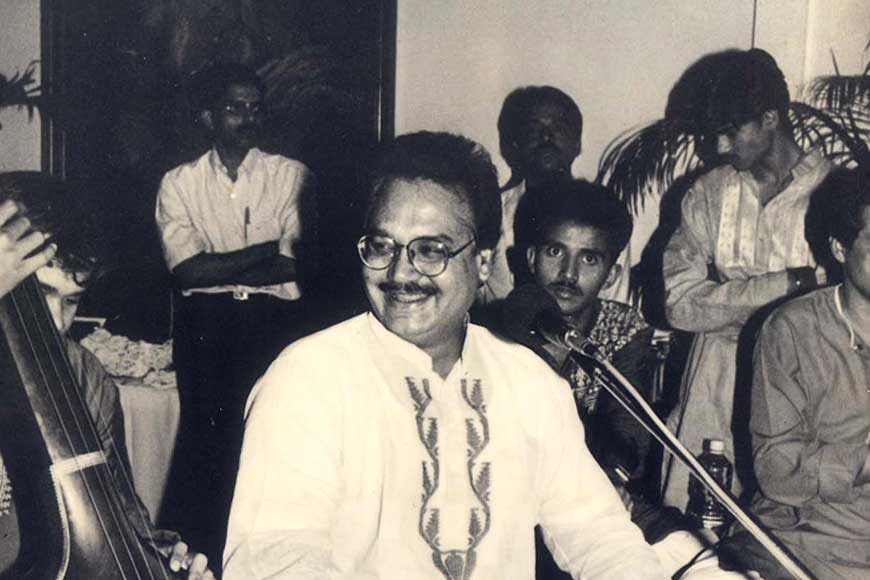 Mohan Singh often reminisces his favourite Mohar-Di (Kanika Bandopadhyay). He relates one particular incident when Mohar-Di was asked to cook Khichuri. She was not certain about the quantity of rice and lentils required to prepare for all the partakers. So, she put equal amounts of rice and lentil in a large pot of boiling water and then put lots of vegetables in the pot. In no time, the concoction filled the pot and the extra amount oozed out in profusion, making a mess in the kitchen. Singh and his friends' favourite Sadhu Baba then chided Mohar-Di and said, 'You know how to eat but don't know how to cook?' The extra amount of Khichuri had to be poured in several containers of all shapes and sizes. The amount was huge. We enjoyed the fare for days and yet it would not get over. That was the first day Mohar-Di had tried her hands to prepare Khichuri. We loved the food though.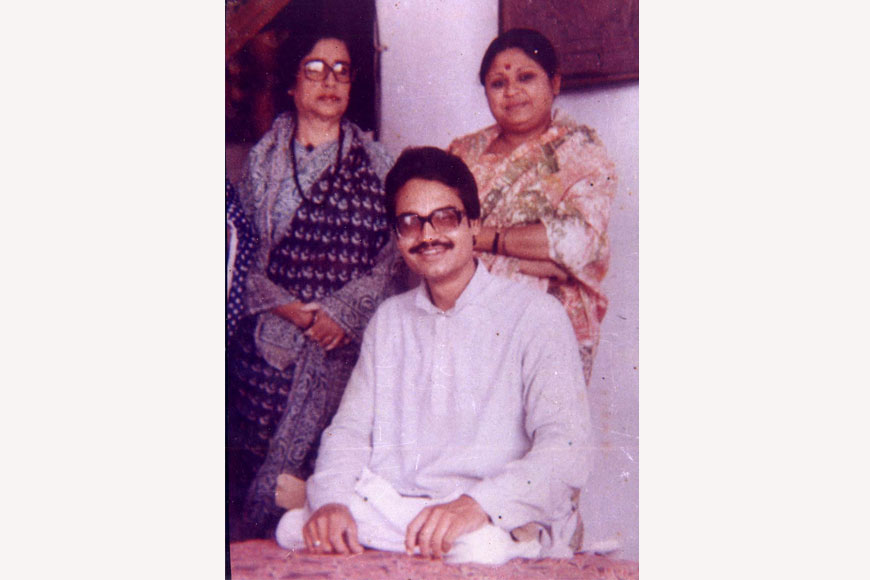 Mohan Singh with his wife and his favourite Mohar di
Mohan Singh was never pedagogic and never believed in conveying any message to the younger generation. He remained steadfast in his faith in this aspect even at home, in the case of his two sons as well. Bikram, for instance, studied in college and simultaneously dabbled in creative writing, drawing and painting. He was initiated into the world of music during his childhood and since then regular riyaz (practice) was a part of his very being. It had entered his system and he practiced vocal music regularly with utmost sincerity. Mohan Singh insists, he possibly did not have a major role to play in Bikram's musical safari. Bikram literally grew up amid music. Their house resonated with the strains of music round the clock and little Bikram seeped in the melody and bathed in notes literally ever since he was born and he gravitated towards it naturally. That is perhaps the reason why despite being involved in multifarious activities, people still remember him as a competent and successful Rabindrasangeet artiste.
Abir, Mohan Singh's younger son, chose instrumental music and Singh says he never interfered in their choice of music or careers. It is a coincidence that the two boys, born to parents who were deeply entrenched in music, chose music – Bikram took to classical vocal and Rabindrasangeet and Abir to playing the Esraj. Mohan Singh had an intimate alliance with the Tanpura and Esraj. These two instruments have been intrinsic part of his classical and Rabindrasangeet recitals.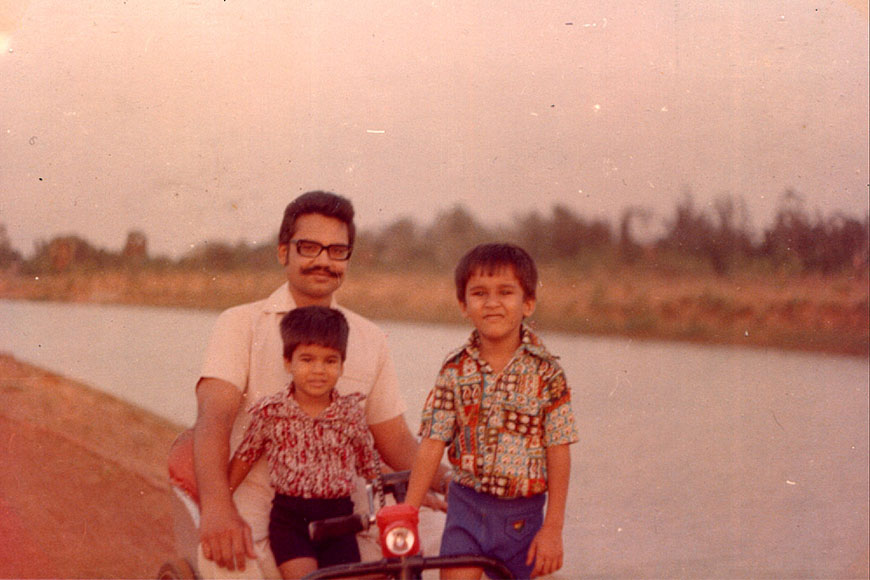 Mohan Singh with sons Bikram and Abir
Renowned Esraj player Ranadheer Roy aka Tuku was Mohan Singh's childhood friend and whenever he dropped in at Singh's house, little Abir would quietly take a seat beside him and fiddle with the instrument. One day Ranadheer Roy was surprised to notice Abir trying hard to fix a string that had snapped while playing the Esraj. Roy was immensely impressed watching the young boy fix the torn string patiently and meticulously. That was the beginning. Mohan Singh also recalls Bikram's childhood, the boy who was not to live long. He was born in Punjab. He was absolutely pink when born and this prompted his mother to name him 'Pinku.' He was only a year-and-a-half when he put the right emphasis on 'Sa', the very first note of the Sargam and sang.
Transcribed from an original interview of Mohan Singh Khangura taken by Arpita Chatterjee
Story Tag:
Mohan Singh Khangura, Classical Singers of Bengal