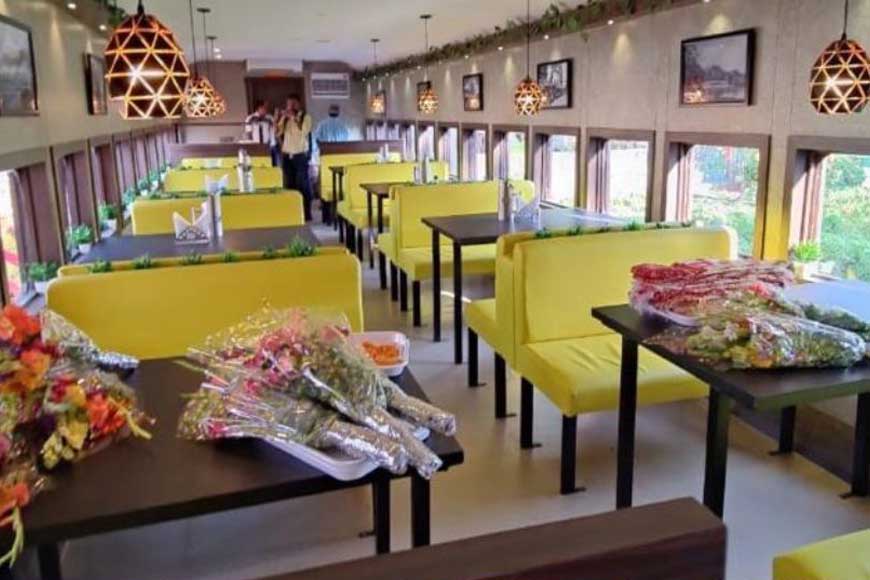 Picture the scene. A girl is running frantically down the platform when the conductor's whistle blows and the train starts chugging its way slowly out of the station. The girl races desperately to catch the train and then suddenly, a hand appears from one of the coaches, holds her arm and pulls her aboard. The girl is short of breath, tense, exhausted, confused and tears of gratitude roll down her cheeks as her lips quiver to say 'Thank you.' The young knight in shining armour stands there beaming. He is the brave-heart who has just saved a damsel in distress. He is now the cynosure of all passengers and he enjoys his new-found fame and glory. Soon the duo strikes a conversation and then, the inevitable happens. They fall in love!
Trains and train stations are undeniably romantic, a place where greetings and farewells have occurred over countless decades, and where stories like the one above has been played out innumerable times. Trains are great places to imagine stories taking place around you, no matter however far from the glory of the turn of the century days of steam train travel.
New Jalpaiguri or NJP is one of the largest as well as the busiest railway junction located about 88kms south of Darjeeling. Known as the gateway of North Bengal, it is the entry point to North Bengal, Sikkim and other countries like Nepal, Bhutan and Bangladesh and the seven north-eastern states -- Assam, Arunachal Pradesh, Nagaland, Manipur, Mizoram, Tripura and Meghalaya. Established in 1960, NJP is an A1 category broad gauge and narrow-gauge railway station under Katihar railway division of Northeast Frontier Railway zone.
Recently, a Rail Coach Restaurant was inaugurated at New Jalpaiguri Station and this venture has further enhanced the importance of the station. An old train coach was refurbished and converted into a restaurant that serves multi-cuisine delicacies to people at the New Jalpaiguri railway station. The 'Rail Coach Restaurant' has a seating capacity of 32 guests and is serving a variety of cuisines from North Indian-South Indian to Chinese.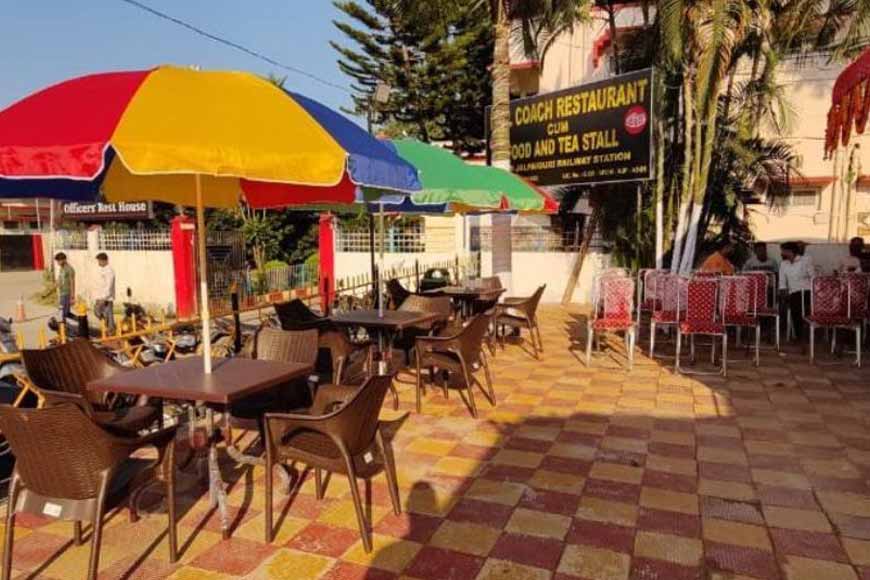 The rail coach restaurants will be made by refurbishing and reviving old coaches, which are on the brink of becoming defunct. Although creative, the rail coach restaurant is not a new idea and has previously been implemented in Asansol. Christened 'Restaurant on Wheels,' the rail coach restaurant operates in the circulating area of Asansol Railway Station. The first-of-its-kind, the Restaurant on Wheels was developed with two decrepit MEMU coaches and was inaugurated on February 26, 2020. It was introduced to the railway station with a target of Rs.50 lakh non-fare revenue over a period of five years.

The rail coach restaurant has been built right at the entrance of New Jalpaiguri Railway station for easy accessibility and is open to all. Anyone can enter and partake a sumptuous meal here. Adhereing to the ambiance, both wings of the AC coach have been decorated to resemble a railway station. It offers a wide array of delectable dishes to choose from and customers are literally spoilt for choice. The menu includes everything from the common man's daily dose of a hot cup of tea or coffee to exotic biryani, fried rice, chili chicken, momos and dosa. Both vegetarian and non-vegetarian foods are on offer. Serviced by 40 staff the restaurant is operational from 6 am to 10 pm,
The walls of the restaurant look alluring with beautiful photographs of iconic places displayed aesthetically. The Darjeeling Himalayan Railway Toy Train, Coronation Bridge, sunset from Darjeeling, Howrah Bridge and Victoria Memorial – all brighten up the cozy interior of the eatery.
The North-East Frontier Railway is also planning to set up such restaurants in the Sukna, Tindhara, Kurseong, and Darjeeling stations of the Darjeeling Himalayan Railway. Besides seven new coach restaurants will start functioning in the near future from New Cooch Behar station, Alipurduar, Madarihat, Lataguri, Chalsa, Rajabhatkhawa and New Mal Junctions. Coach restaurants have already set an example by running successfully in Indore, Bhopal and Jabalpur in Madhya Pradesh. These restaurants not only offer a unique opportunity to passengers to dine on a train coach, but also help increase the revenue of the railways. This initiative will definitely be a great help for the huge number of people who travel through New Jalpaiguri station and look for suitable places to eat.