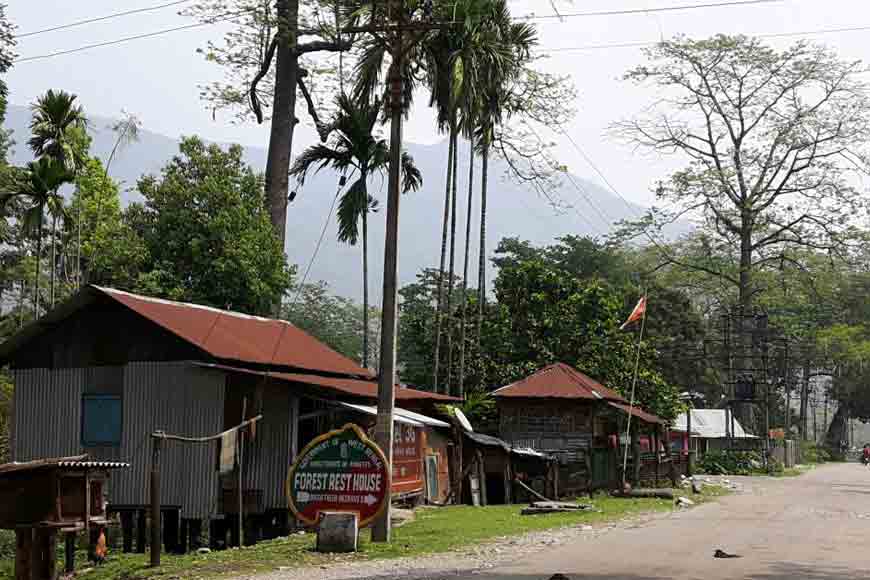 Rajabhatkhawa is not just famous for being the entry gate to Buxa Tiger Reserve, but happens to be the getaway where the King of Coochbehar celebrated his victory over the Bhutanese King once upon a time. Bhutan had encroached on Bengal's territory and invaded Coochbehar. Today, a lovely museum depicting that tale including fossilized and stuffed remains of animals found in the forests around, stands at Rajabhatkhawa. There is also a lovely Orchid House in place, but photography is strictly prohibited within the museum and orchid house.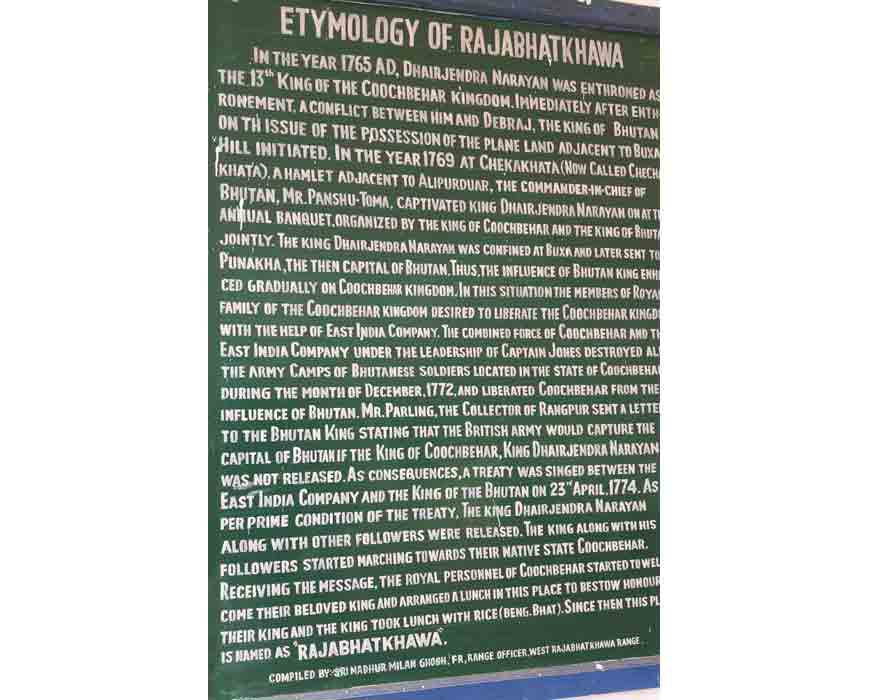 Just as you enter the museum, you get to see a big notice saying: 'Stay away from animals called humans, rest are predictable.' According to history, in 1765, the 13th king of Coochbehar, Dhairjendra Narayan, was enthroned and the King of Bhutan, Debraj could not tolerate his success. He got into a conflict with the King of Coochbehar regarding the land near Buxa. He claimed the land belonged to him. He sent his army and his commander-in-chief Panshu Toma, who held the King of Coochbehar captive. At first, he was confined to Buxa, later he was taken to Punakha, the then capital of Bhutan. The Bhutanese King took over his lands. Members of the Coochbehar Royal Family then appealed to the British and the East India Company to help them restore the King of Coochbehar back to his throne.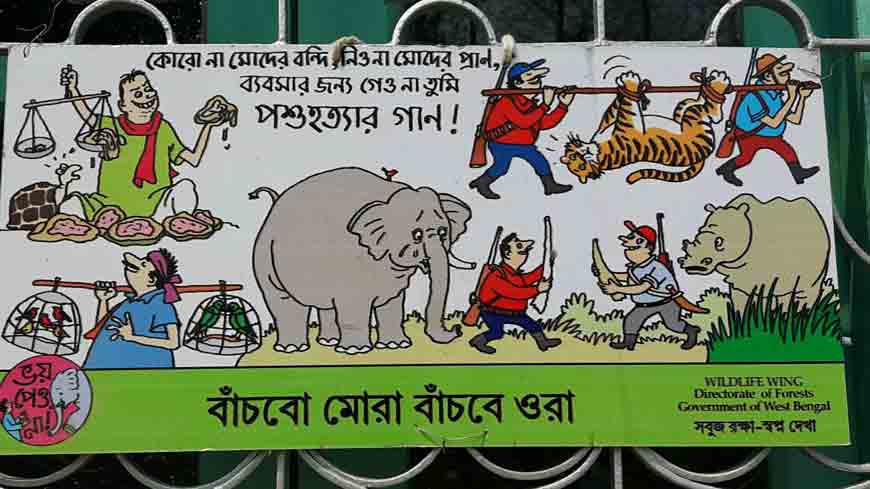 The British were reluctant in the beginning, but then they realized the huge forest resources of the area, particularly Buxa and Alipurduar would help them acquire wood they needed to build the railways. So for their own need they sided with the King of Coochbehar and helped the Royal Family rescue the king. The Bhutanese King signed a treaty with the East India Company in 1774 and released the King. As the King of Coochbehar started marching back to his kingdom, the royal family and his subjects gave him a grand welcome. Today's Rajabhatkhawa is the place where the King was welcomed to a Bengali lunch of Bhaat or rice. Since then, the place is known as Raja-Bhaat-Khawa meaning the place where the king ate rice. It is also entrance to one of the largest forests of Bengal, Buxa Tiger Reserve.