Kolkata has a special bond with its piping hot kochuris and rajbhogs. It is almost like a foodie's love story enacted on breakfast plates every Sunday. Or falling in love with your college mate over a plate of rajbhog and dalpuri at the 150-year-old iconic Putiram Sweets while walking down the historic College Street.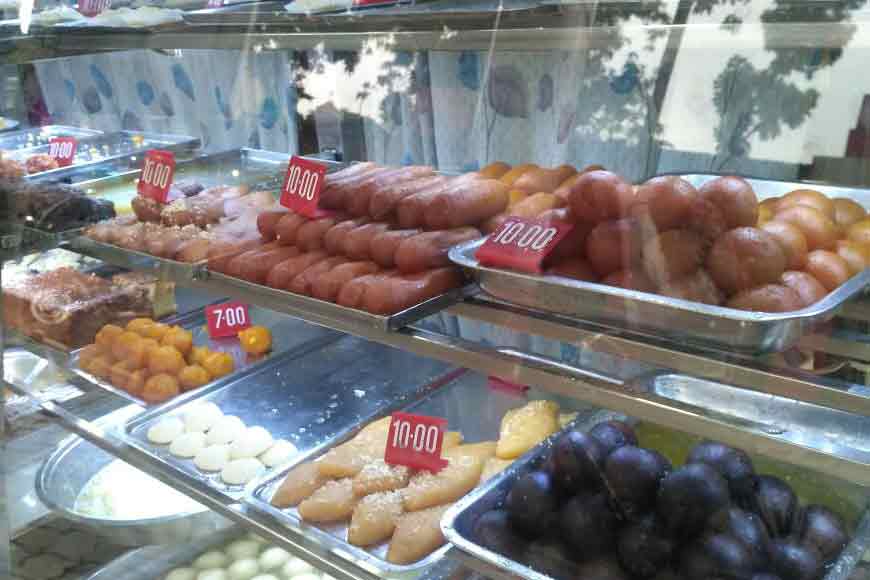 Putiram is one sweet shop of Kolkata that is also famous for its salty and tangy snacks, just as it is for sweets. For generations it has tickled the taste buds of sweet loving Bengalis with their salty preparations. From Dalpuri, chholar daal to kochuri, this shop is visited daily by hundreds of college students and those who work in and around College Street. Putiram is almost synonymous to Raj Bhog that in Bengali means royal meal. The shop has a special recipe for its Rajbhog that uses rose essence to turn it into a royal treat. The divine fragrance of rose petals is specially mixed with 15 different kinds of ingredients that go into making of this big and round sweet which is a larger version of Rosogolla but taste completely different. Putiram has virtually made Bengal's Rajbhog a global name.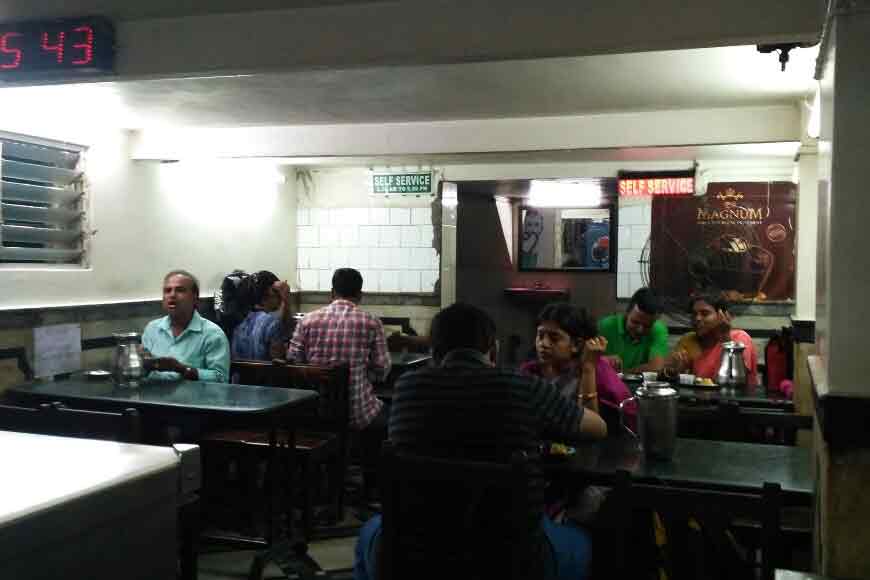 Interestingly, the shop also specialises in a North India types of sweets such as Abar Khabo and Sonpapri. Though Abar Khabo has a Bengali name, it is an exclusive sweet that is stuffed with North Indian spices like saffron (kesar) and pistachio (pista). If you wish to lend a sweet charm to any of your days you can also dip into Putiram's Rosogolla, Lyangcha, Komolabhog, Kheer Chop, Kaju Barfi and Dorbesh.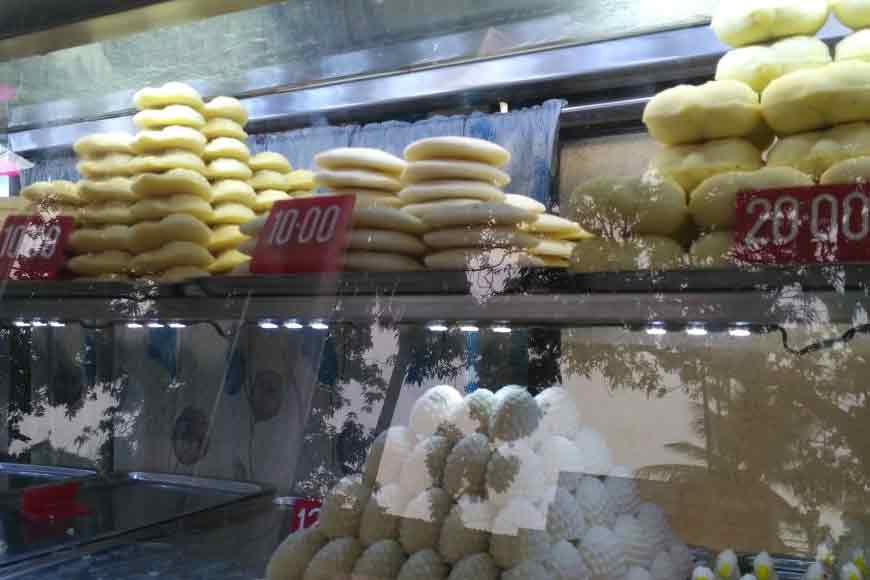 Putiram was probably the first Bengali sweet shop to have introduced dry fruits such as cashew and pista in sweets. Many milestones ahead, this more than a century-old shop still is as popular as it was during the British Raj.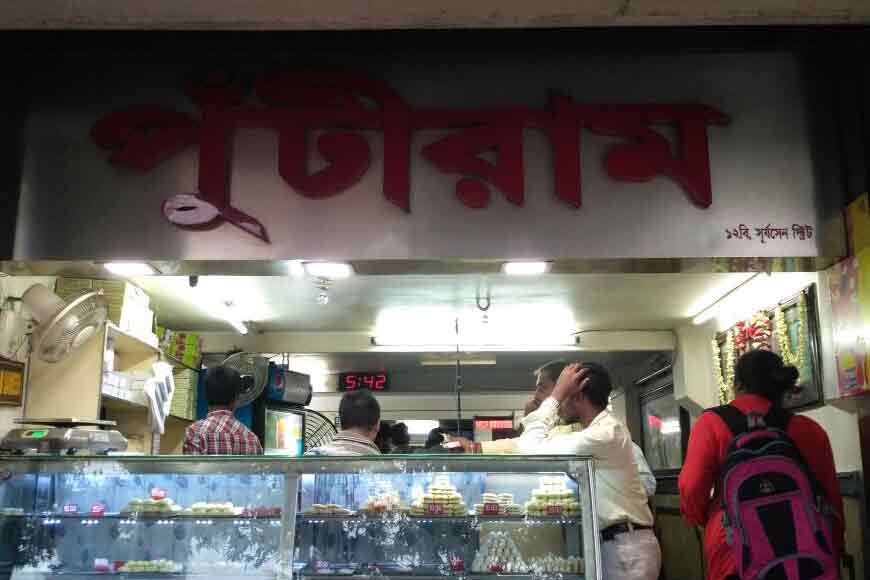 (Photo Credit - Suman Sadhu)