In the heart of Malda, lies the small village of Ramkeli, popularized on Bengal's tourist map as the land of Rup and Sanatan, the two famous disciples of Sri Chaitanya Mahaprabhu. Around 10 kilometres from Kaliachak market, a straight road enters the village and it takes a quarter to an hour to spot the famous temple of Mahaprabhu, the great religious reformer of Bengal.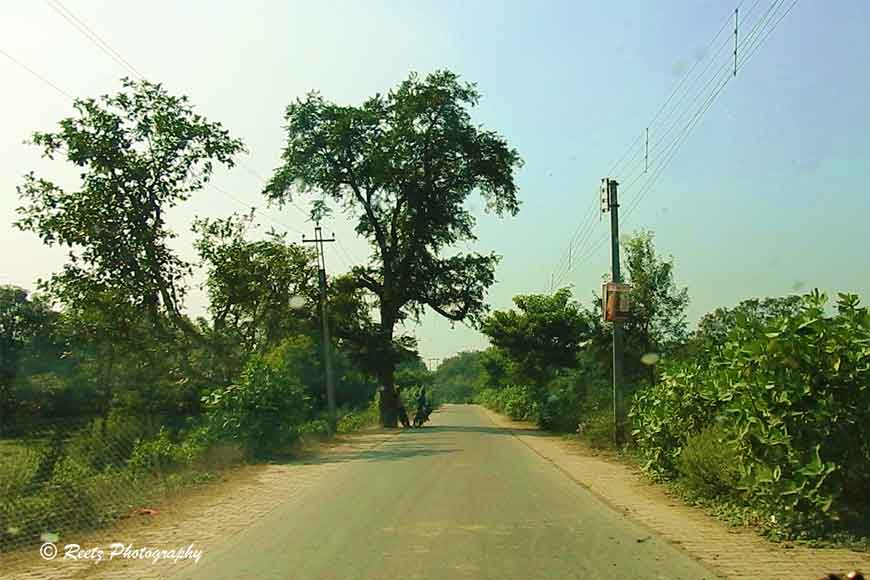 Village Road from Kaliachak to Ramkeli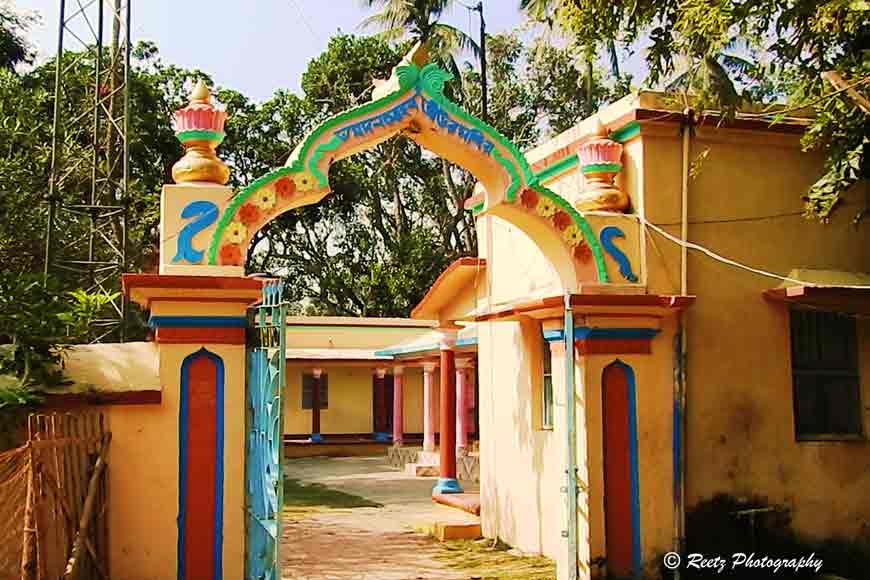 Madan Mohan temple entrance
In the summer of 1515 AD, Prabhu was travelling to Vrindavan and for a short while he had stayed at Ramkeli. Two brothers, Rup and Sanatan Goswami who lived a life of opulence and luxury, were so inspired by Prabhu's spiritual lessons that they decided to denounce luxury and embrace Vaishnavism after listening to his speech. It was right at the footsteps of the Madan Mohan temple that still stands tall in Ramkeli, that Sri Chaitanya Dev had delivered his preaching. At the temple entrance, we were stunned to see a pair of 600-year-old Kadamba and Tamal tree under which Prabhu meditated for hours during his stay. It is as famous as the Mahabodhi tree of Bodh Gaya. These two trees are said to have been present even during that era when Rup and Sanatan attained enlightenment through Krishna consciousness.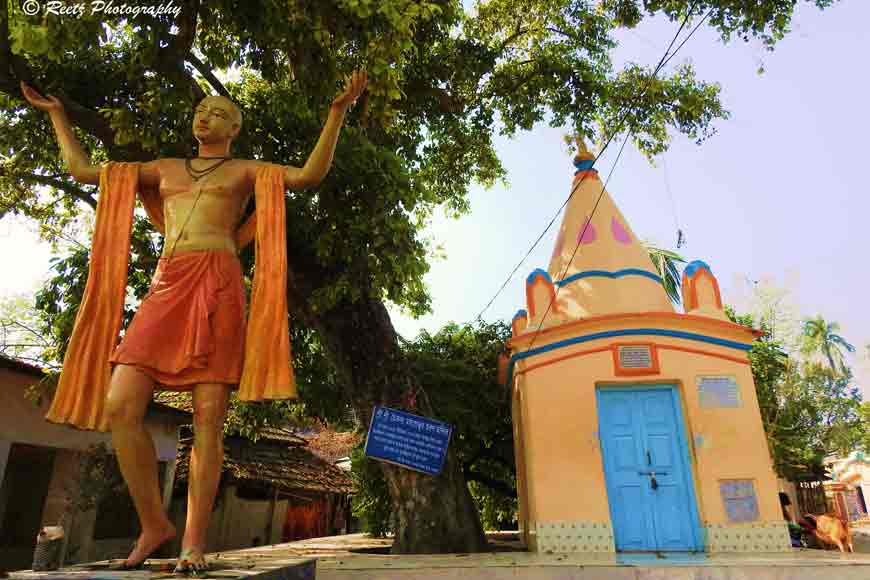 Giant statue of Prabhu at Ramkeli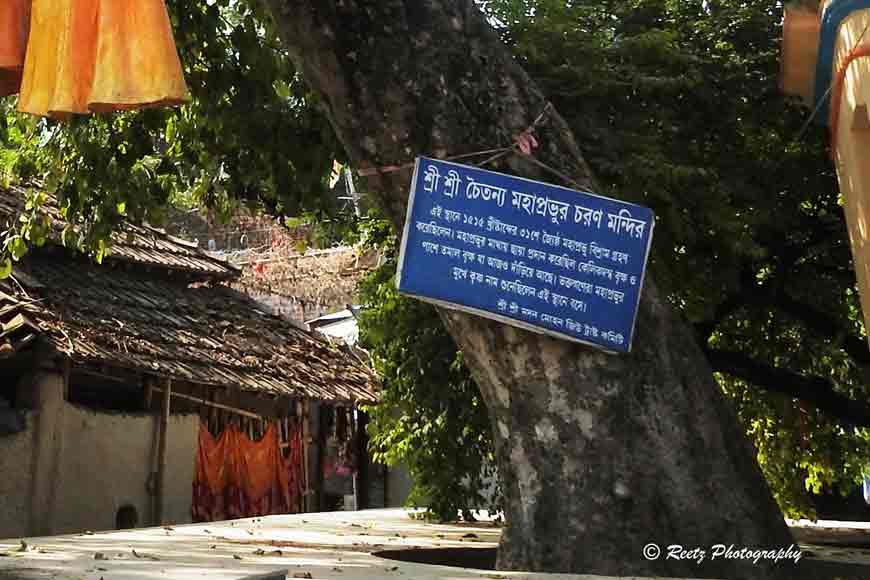 Plaque affirming Prabhu's visit at Ramkeli
Once upon a time during summers, Ramkeli would face severe water scarcity. Before leaving for their spiritual voyage to Vrindavan with Prabhu, the brothers dug eight large kundas (religious ponds or tanks) in and around Ramkeli to help the villagers. All the waterbodies are now titled after the Goswamis, namely – Rup Sagar, Shyam Kunda, Radha Kunda, Lalita Kunda, Bishakha Kunda, Surabhi Kunda, Ranjha Kunda and Indulekha Kunda. One of them is just adjacent to the temple itself.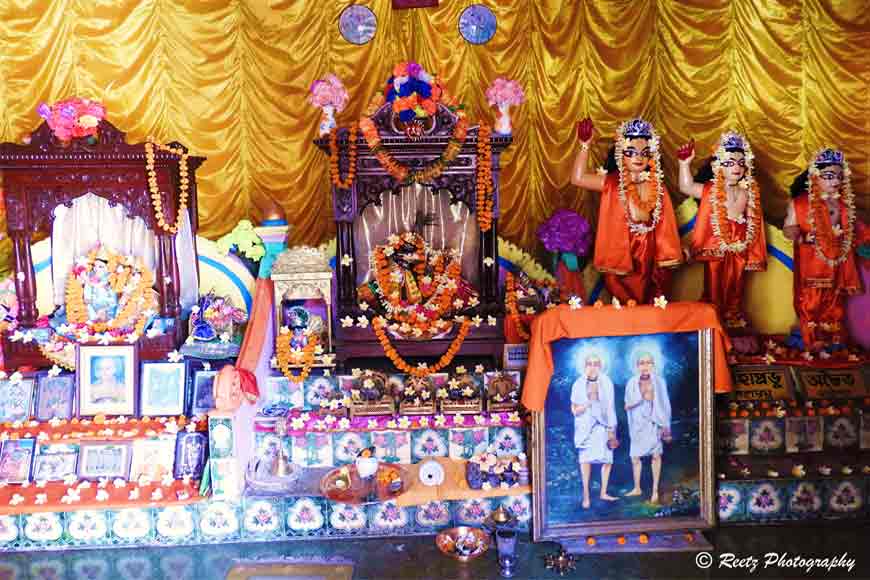 Deities inside temple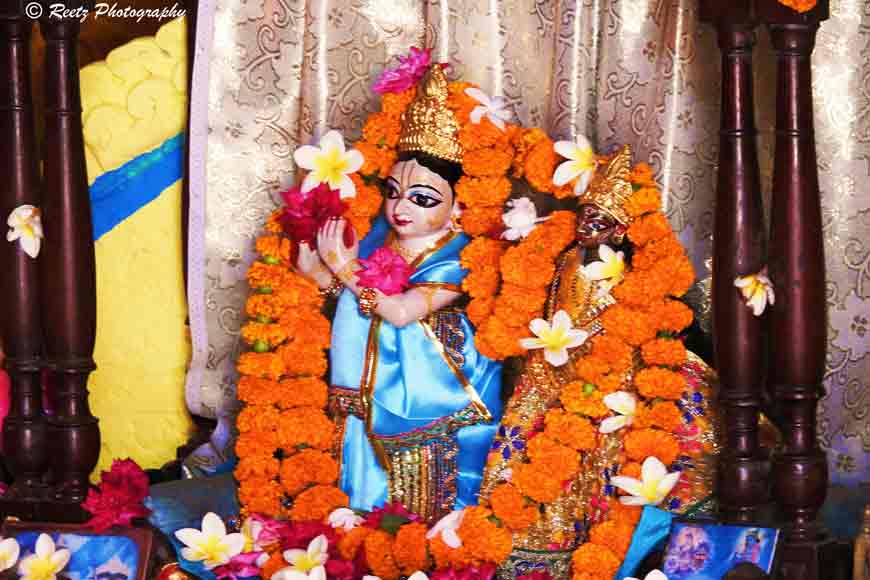 Madan Mohan - the governing deity of Ramkeli temple
The Goswami brothers had also organized a big fair to celebrate Prabhu's visit at Ramkeli. However, some say the fair was started to mark the conversion of Rup and Sanatan to Vaishnava cult. Since then, every year during Jaistha Sankranti of the Bengali calendar, a big fair is organized by the temple when thousands of Prabhu's followers gather from around the world. Free accommodation is arranged in the temple quarters. Six days of naam-kirtan (devotional songs dedicated to Lord Krishna) are offered to the temple deity and Prabhu on a grand scale. The small village turns to a melodic land during that one week of the fair.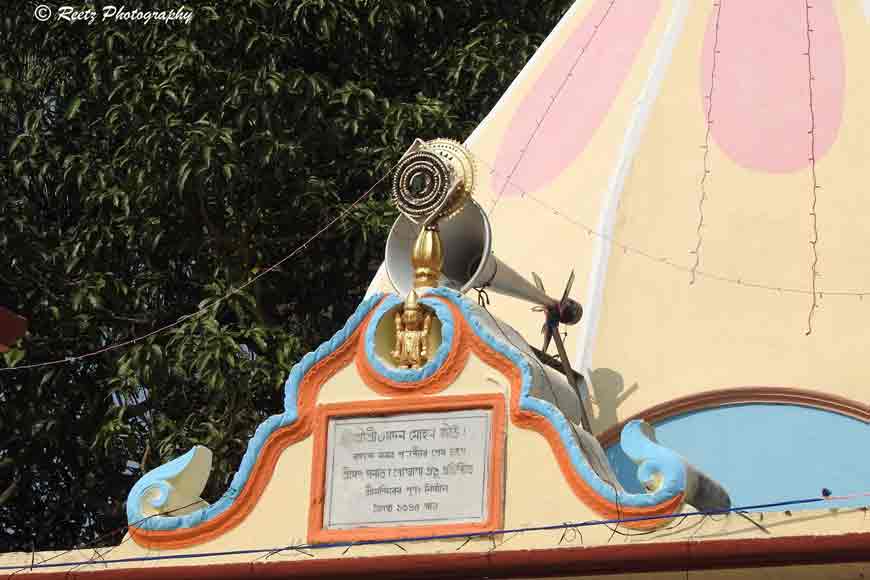 Temple plaque with the date of construction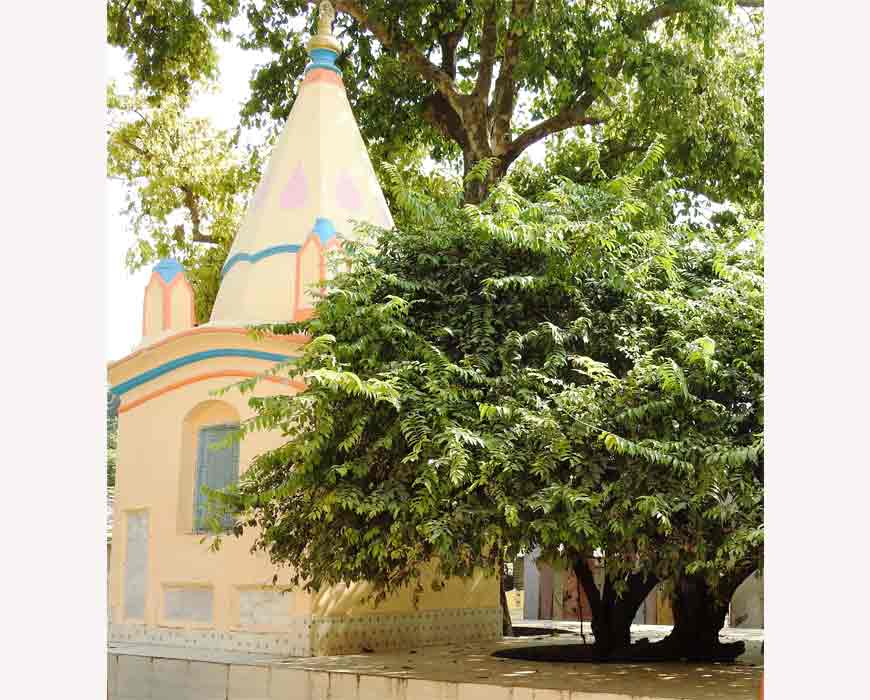 600 year old Tamal tree at the temple entrance where Prabhu had mediatated and converted Rup Sanatan as his disciples
Off late, a giant statue of Sri Chaitanya Dev has been constructed to commemorate the religious importance of the place. Arguably, a small stone imprint of Prabhu's lotus feet is enshrined beneath the statue. A plaque mentioning the historic significance of the tree has also been engraved.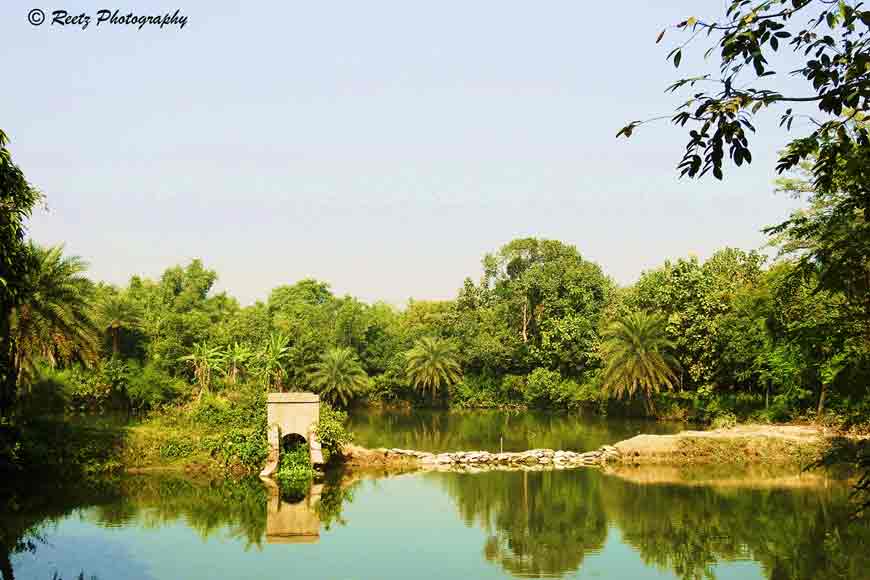 Rup Sagar behind the temple
How to Reach:
Malda is well connected by rail and road. Best way is to travel by train from Howrah to Malda Town and then by road till Ramkeli. We preferred to drive via NH34. Little short of 350 kilometres, it took us more than eight hours in a small hatchback.
Where to Stay:
No accommodation available at Ramkeli. There is a Government lodge at Malda Town in addition to a few private hotels.
What to See:
Eight kundas, Ruins of Gour, Pandua Adina Mosque
Best Time to Visit:
If you are a Mango lover or want to witness the Ramkeli Fair, summer is the best time. However, temperature hits extreme during April-June. Winter months are quite pleasant and favourable for tourist excursions.
Story Tag:
West Bengal Tourism, Kalaichak, Ramkeli