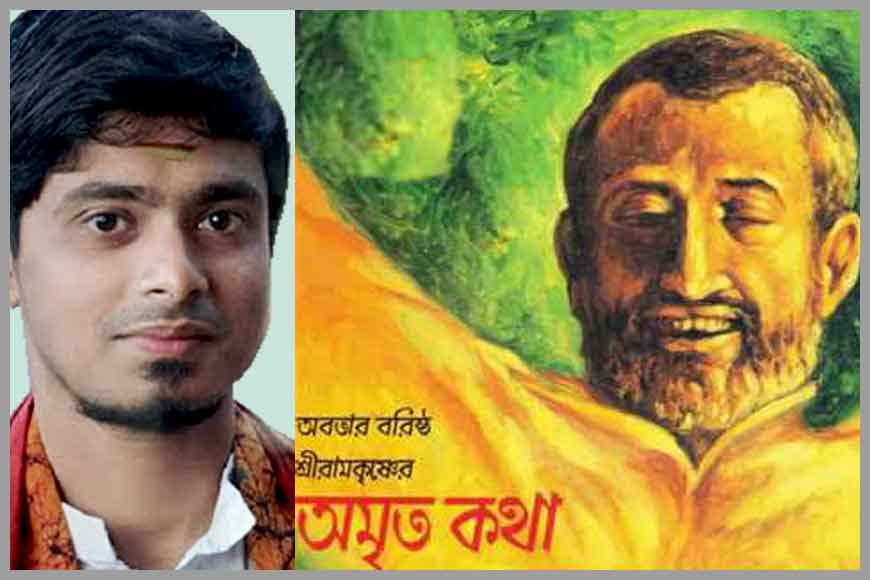 'Amritakatha'- the book which highlights rich the philosophies of Sri Sri Ramkrishna, Ma Sarada and Swami Vivekananda has been translated into Santhali for the first time by Subhomoy Roy and has been brought out by the Ramakrishna Mission Institute of Culture, Golpark, Kolkata. The translated version is called Jeoed Jagar. The initiative of translation of Amrita Katha to Santhali was primarily taken by Sabujkoli Sen, the former Vice-Chancellor of Visva Bharti University.
The work on translation began way back in February, 2018. Subhomoy Roy of Coochbehar, who completed graduation in Santhali language from Bhasa Bhavan in Visvabharati University did the translation. He has also pursued BEd in Santhali from Benoy Bhavan. He has been associated with the Visvabharati University from 2012. Sabujkoli Sen, the former Vice-Chancellor and professor of Philosophy had requested Subhomoy to do the translation. The book was finally released on Buddha Poornima. The language is lucid and throws light on the philosophy of Sri Ramakrishna, Ma Sarada and Swami Vivekananda.
The translated version of Amritakatha was distributed among Santhali girls of Santiniketan and also in Bankura and will be shortly distributed to Santhal students in Jhargram and other districts. Sen came up with this idea because according to her, the young generation needs to be aware of rich philosophies of Amritakatha in order to have a meaningful life. She wanted to make these cherished philosophies accessible to the Santhal community to strengthen the social fabric. Also, Santhali language is quite popular in many districts. The book is now in high demand in all tribal areas.