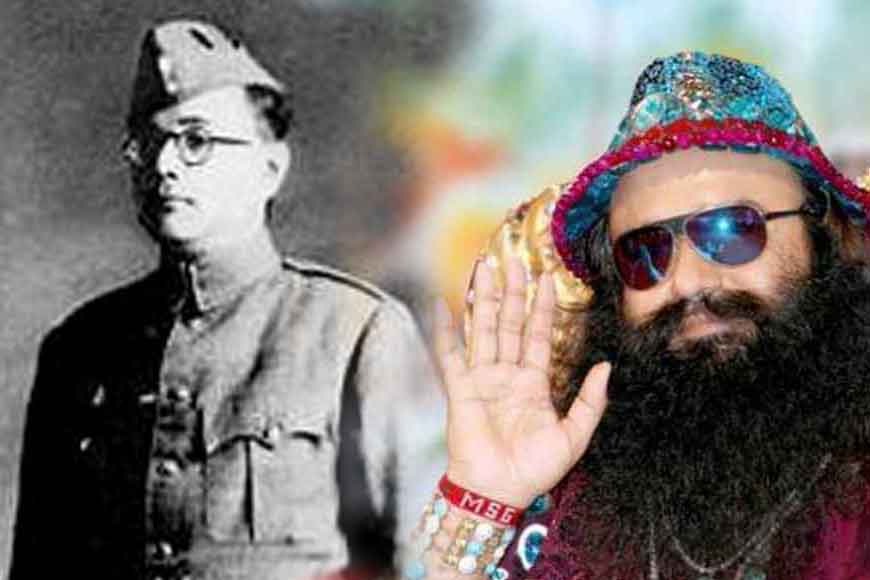 Rape convict Gurmeet Ram Rahim Singh Insan made his foray in Bollywood with the MSG franchise, and if things had gone according to plan, he was looking to enter the Bengali film industry next. He was all set to launch a movie on Netaji Subhash Chandra Bose this year, and be the actor, director, producer of the film.
Since long, Ram Rahim was planning to play an immortal character from history. Sources close to him have confirmed to India Today/Aaj Tak, he had planned to direct himself in and as Netaji in the proposed upcoming film. There were plans to visit Kolkata around November, and also meet the family members of the freedom fighter to understand his lifestyle, struggle and personality.
In the condition of anonymity, one of his close aides coordinating the basic resources for him in Kolkata said, 'He claimed to be very impressed by the contributions of Netaji in the freedom struggle, so he was planning to make a film which would disclose some facts as well as attempt to decode the mystery about Netaji in his style. He was even working on the final list of people in Tollywood to be included in the star cast.'
Hotel bookings and zeroing in on the star cast and location was to be done in the month of September. He was also identifying renowned Bengali stars, including a certain actress to be a part of the project. She was to be offered a huge sum which could not be refused, even if the script was not up to the mark.
The film about Netaji would have shown that the leader was still alive and has returned to India as a hero once again, narrating the mystery of his disappearing himself - a mystery that even the best of security agencies are yet to crack. He had kept aside around Rs 5 crore for the project, intending to generate a revenue of up to Rs 50 crore from the same. Ironically, he is earning a few hundred rupees every month in the prison for his daily work, these days.
(Source: INDIA TODAY)