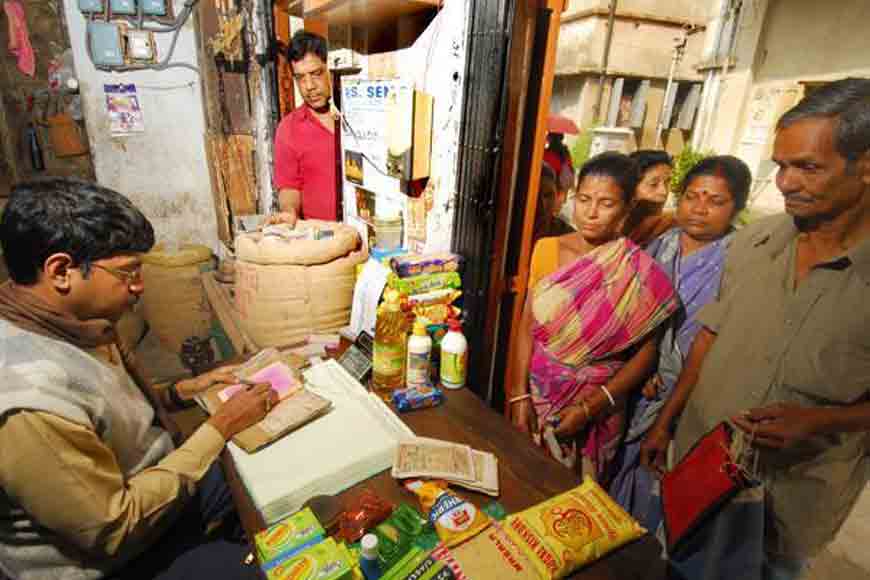 The dingy ration shops of your neighbourhood are all set to turn to mini malls with even electronic goods on display. The State Food and Supplies Department has tied up with a leading retailer from the country that will provide products of leading brands at a price lower than the market rate. The process of converting the ration shops to mini malls started this year after the Bengal Global Business Summit this year.
The state government had signed a MoU with the Future Group that will upgrade the ration shops. Products to be sold will include electronics, food and personal care products. The prices will be 15-35% less than the market price. Initially 500 brands will be available in these shops, later 800 brands will be stocked. Initially around 2,000 ration shops will start functioning. The first place of choice is Barasat in North 24 Parganas that will have a trial run of these shops.
There are 22,000 ration shops across Bengal with 550 distributors. The Bengal government now wants every citizen to enjoy the benefits of retail marketing by modernising these shops, but keeping the prices low.