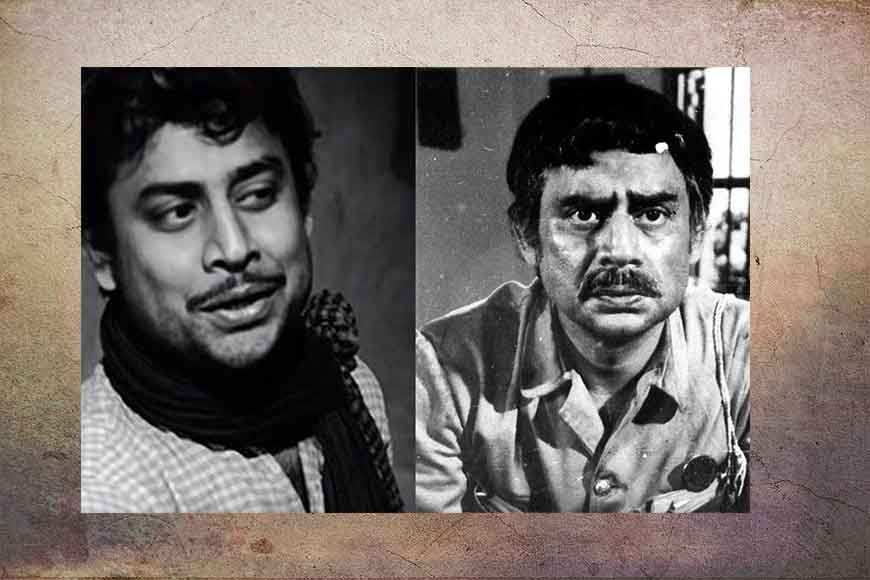 Remember Bhombal da of Dadar Kirti? That ever helpful yet fun loving man, who had taken up the responsibility of teaching young men how drama, poem, rhyme and rhythm? Film experts and critics often say that if this was born abroad, he would have received the recognition of an international actor. His sudden smile, that too the arch sarcastic one reflecting pent up emotions, was his USP. Probably our film industry failed to fathom the worth and finesse of this actor. Yes we are talking of Anup Kumar, the man who was mostly narrowed down to comedy roles. While talking about the best comic actor of Bengali cinema, Anup Kumar's name came right after Rabi Ghosh, Bhanu Bandopadhyay or Jahar Roy. But somehow Tollywood probably restricted him to the genre of comedy.
Born as Satyen Das, this legendary actor was born on June 17, 1930. His father, Dhirendranath Das was a singer and actor and was a close associate of poet Kazi Nazrul Islam. Anup Kumar learnt acting from his father in the initial days and later took lessons from theatre artist, Shishir Kumar Bhaduri. Anup Kumar had an illustrious career which continued for six decades. From the earliest directors like Dhirendranath Chakraborty to Haranath Chakraborty, Anup Kumar has worked with everyone. In 1938, he began his career at the age of eight as a child artist through the film Haalkatha directed by Dhirendranath Ganguly.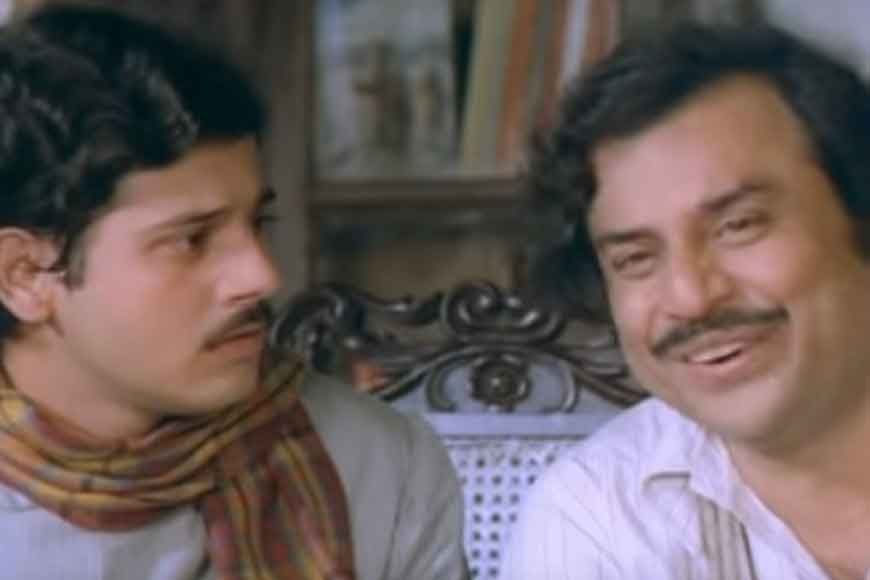 Anup Kumar took up acting as his profession but his identity remained restricted to a comic actor. Tarun Majumdar gave him the opportunity to break the stereotype. Anup Kumar was seen portraying supporting as well as lead roles with consistent expertise. He was seen as supporting actor in many of Tarun Majumdar's films but his performance in Palatak as a lead actor remains immortal. He received the BFJA award for this film. He was equally good in the film 'Nimontron' as a lead actor during the times when it was impossible to imagine a character actor as the protagonist of the film. His co-actors said that he could easily switch to crying while laughing within a minute. Anup Kumar was equally active on live stage and Jatra.
Throughout his career, Anup Kumar worked with important filmmakers like Mrinal Sen, Tapan Sinha, Hiren Nag, Ajay Kar and Prabhat Roy. Hirenath Chakraborty once said he never had to remind Anup Kumar about his position between the scenes. He would remember the action continuity, expressions and positions accurately. Anup Kumar received West Bengal Natya Academy award in 1988 and Shiromoni award the next year. He also received the best Yatra Actor Award in 1991. In 1997, Anup Kumar received another BFJA award on completion of 50 years in the world of cinema.
He was also a happy man back home. Married to actress Alaka Ganguly who he met on stage, Anup Kumar was a great husband and often cooked and did other household chores during an age when they were thought to be a woman's work. His wife would often come back from work and see that Anup had completed every possible household work. The entire industry looked up to him and respected him for his personality. Irrespective of age, everyone called him 'jethu'. His performances in films like Basanta Bilap, Mouchak, Dadar Kirti, Phuleshwari are remembered even today. After Robi Ghosh's death, the void that he left behind was filled in by Anup Kumar. But the void that Anup Kumar left behind still remains.