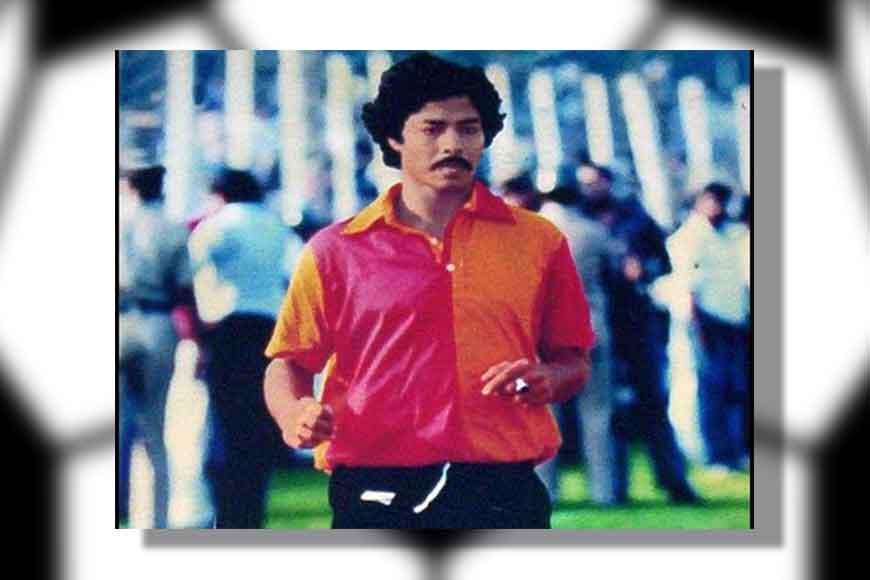 Kolkata is often referred to as the Mecca of Football, and soccer enthusiasts of this city and the whole of Bengal and India can never forget their favourite Rantu Da and the magic of his dribbling. Yes, we are talking of Krishanu Dey, who reigned the soccer world at the Maidan in the '80s and '90s. His fans still call him 'Maradona of India.' Frankly, he did display outstanding playing style and football skills on the field that earned him a huge fan following.
Dey was born in Kolkata in 1962. In the early years of his life, he was more interested in cricket. Krishanu stepped into the world of football after he came across football coach Achyut Bandopaddhyay who he met during a match at Rabindra Sarovar, where Krishanu Dey was playing as a goalkeeper. Achyut Bandopaddhyay realized that this boy was gifted and not destined to be a goalkeeper. He made Dey play as a midfielder thereafter, and there was no looking back for the man.
Krishanu Dey started playing Kolkata League in 1979. His first club was Kolkata Police, from where he shifted to Calcutta Port Trust Team in 1980. His artistic passes and dribbling impressed even legendary footballer Shailen Manna. He informed Mohunbagan Club about Krishanu Dey. In 1982, Dey joined Mohunbagan. Here he came across Lalu or Bikash Panji. Gradually, their friendship and coordination developed and they were brilliant on the field together. Their lethal combination helped the club perform their best at the IFA shield against Mohammedan Club. He kept playing for Mohunbagan from 1982 to 1984. Krishanu Dey got an opportunity to join the Indian team in 1983 and played Nehru Cup.
But he switched clubs in 1985 and donned the ever promising yellow red jersey of East Bengal. It is said, to pick him up. Paltuda from East Bengal would constantly be keeping vigil in front of his house for three days so that no other club could get in touch with Dey! However, in 1985, there was a match against Mohammedan Club and P.K. Banerjee was the East Bengal coach. Dey was allowed to play after the match had progressed for more than an hour. He was saddened, yet as soon as he stepped on the field, he created sheer magic. One dribble after the other and two goals- it seemed he was unstoppable. Bengal realized that Krishanu Dey was an artist on the soccer field.
Krishanu Dey faced a tough time in 1988. He was suffering from a broken cartilage and had to stop playing. Many bullied him saying that this was the end of his career. But nothing could pin Krishanu down. Every morning, he started practicing at the Race Course and in 1989, he again got an offer to play in East Bengal. But the club had just offered Rs 25,000. Dey said, "I do not need money. Pay me if I perform well." Krishanu Dey was back on the field with a bang. His epic goal in 1989 made him win the 'Maradona' title.
He was selected as the captain of the red-yellow squad in 1989 and the team won the Kolkata League that year. He created history by winning the triple crown of East Bengal in 1990. Dey's contribution behind bagging the shield, Durand and Rover's cup is simply unfathomable. Again in 1992, he joined Mohunbagan. East Bengal fans were simply infuriated with him and consequently, there was a brick shower in front of his house.

Despite being so successful, Krishanu Dey was an extremely grounded and humble man in real life. He was known to people as a shy and soft-spoken person. Nobody has ever heard him raising his voice in any situation. But he was a different person altogether when he was playing. He would transform into a powerful, unconquerable footballer whose passion and enthusiasm knew no bounds. He breathed his last on March 20, 2003 leaving a void in the world of football that would never be filled. But this footballer from Bengal will always be remembered as one of the best on the fields. Truly, Maradona of India.