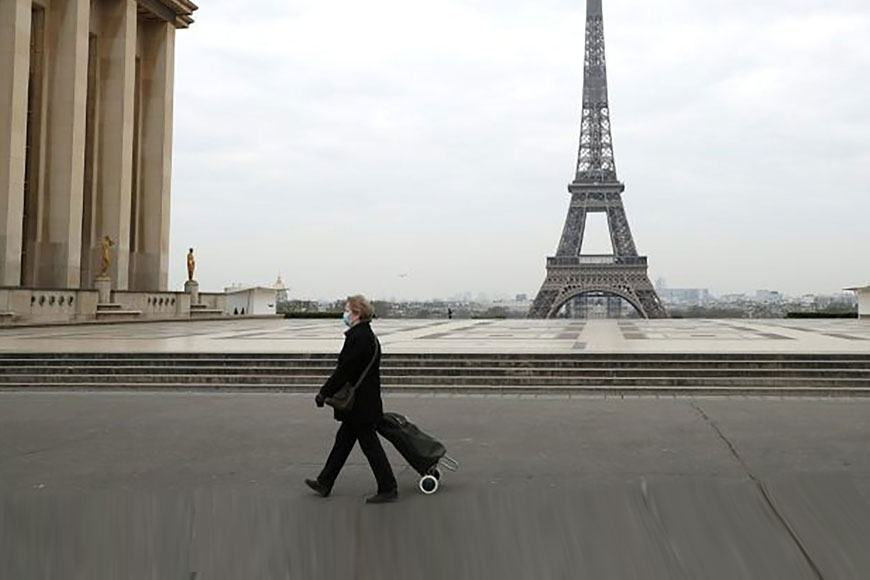 Arun Subramanian was leaving Corona hit France, where deaths are mounting by the day and was returning to India with a lot of scepticism as to how the country is prepared and how he will be treated. He was so overwhelmed at the preparedness of India and the way he was tracked and quarantined and helped at his arrival, that he gave a Thank You FB post recently. When he was leaving Paris, at the airport he found no preparedness against Corona. This was before the major catastrophe had struck France, but many Corona cases were infiltrating by then and a number of deaths had also occurred. Despite that at the airport Subramanian saw no one wearing masks, no sanitisers, everyone was hugging, shaking hands and so on. Even the staff at the airport were not in their Corona combat gear.
In another 14 hours he landed in Delhi. And the scene was just the opposite. Everyone in masks, checking temperature, filling forms, and sending those immediately with any possible symptoms to quarantine facilities. Subramaniam was one such to be quarantined and he was very scared thinking he will be taken to a dirty facility centre, as there were pictures doing rounds in different social media groups showing quarantine facilities in India are filthy. Well, he was in for another surprise. The CRPF facility he was taken to was A class, with wonderful treatment, good food, clean beds and bathrooms. He was given round the clock service and that too for free. Then sent to home quarantine for 28 days. Not just that he was tracked every one hour, officials visiting him, even his phone was tracked as to find if he is home. And that's phenomenal in a country like India that we always thought was far behind its Western counterparts.
A similar experience was shared by Neiil Ray, another student who returned to Kolkata from Paris. State health officials enquired and checked on him regularly. He was tracked and questions asked and treated very well. Not only measures to fight COVID 19, both Central govt and West Bengal government under Chief Minister Mamata Banerjee is doing phenomenal work in a country of 1.3 billion to keep us alive and safe.