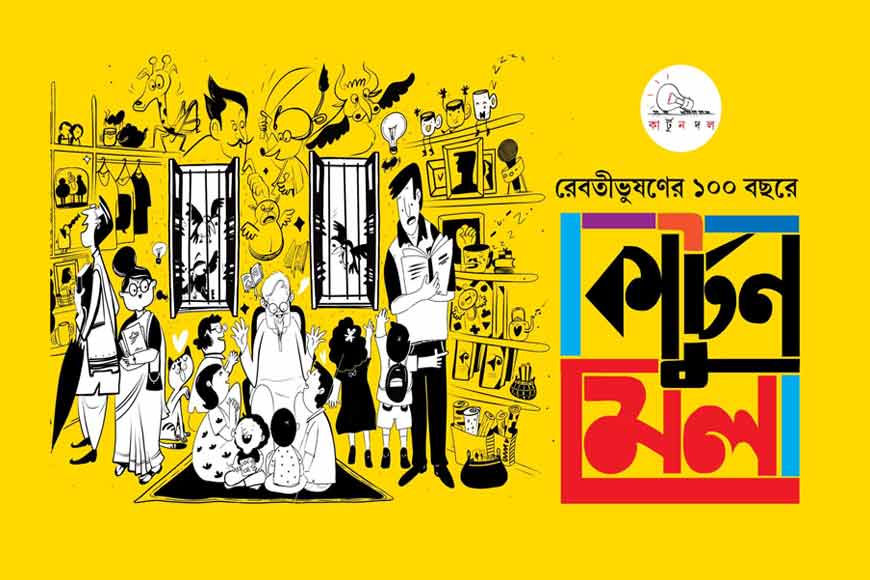 The recent passing of Narayan Debnath, one of Bengal's most iconic graphic illustrators, has perhaps revived several questions relating to Bengali cartoons and comic strips, and the differences and similarities between the two. In that context, the recent Cartoon Mela organised in Kolkata from December 5 2021-January 5 2022, the first of its kind in India, by Cartoon Dol and Readbengalibooks.com acquires special significance.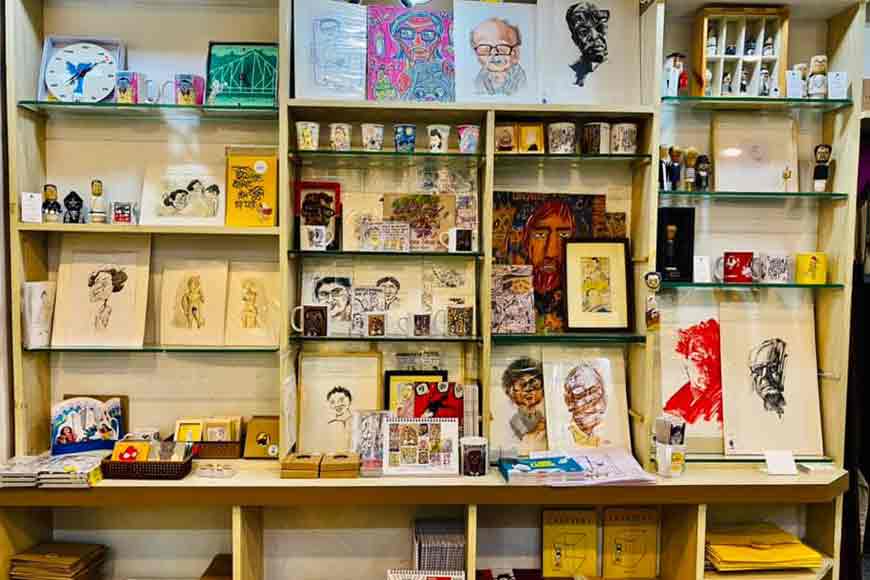 The brainchild of Dr Subhendu Dasgupta, former professor of economics at Calcutta University and an avid collector and researcher of cartoons, Cartoon Dol was born in 2014 with seven members - Amal Chakraborty, Anup Roy, Debashish Deb, Rituparno Basu, Upal Sengupta, Uday Deb, and the late Chandi Lahiri. Today, Bengal's first cartoonists' collective has 17 members and seems to be at the forefront of an attempt to revive interest in Bengali cartoons.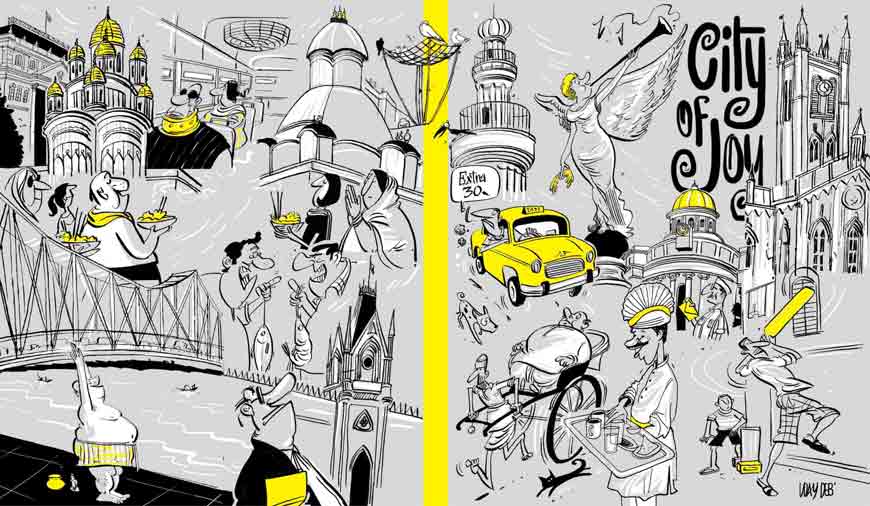 "Our claim is that we don't teach people how to draw, we teach them how to think," says Uday Deb. "We have conducted workshops across West Bengal, because more than a big city like Kolkata, it is the districts which have given us food for thought." From that perspective, the Cartoon Mela was perhaps long overdue. And it was primarily the result of crowdfunding and some amount of corporate support, a response that overwhelmed the organisers. "We never imagined we had so many well-wishers and supporters," says Deb. "Even in terms of sales and footfall, the mela was a huge success."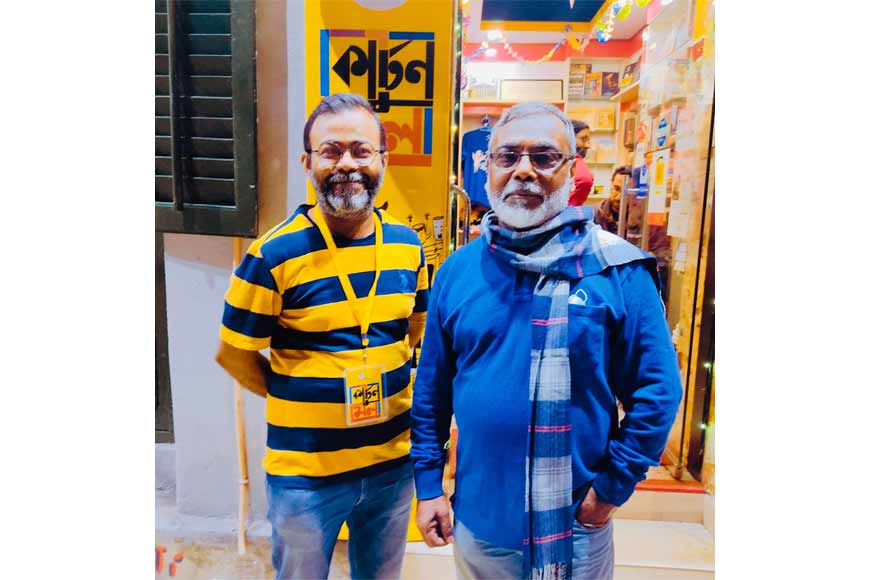 Left: Uday Deb and Right: Debasish Deb
Planning for the mela began in 2017, and finally came to fruition in 2021, which coincided with the birth centenary of iconic Bengali cartoonist Rebati Bhushan Ghosh. And thanks to the efforts of Cartoon Dol, it turned out to be more than simply an exhibition-cum-sale. It became almost a walk through on the history and evolution of Bengali cartoons and comics. And the support from the general public perhaps indicates that the time is ripe for a revival of interest in this genre.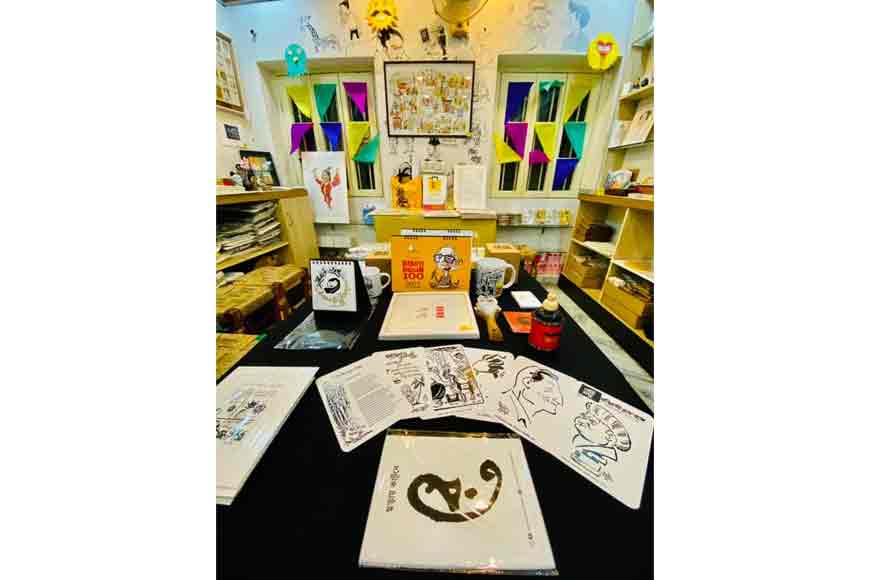 Upal Sengupta, who is perhaps better known in his avatar as frontman of Bangla band Chandrabindoo, says the flagging interest in Bengali cartoons can be attributed to a gradual disappearing of suitable platforms. "As children, we would find cartoons and comic strips in every major Bengali publication of the day. That is no longer the case. Also, because of the peculiar belief that an artist should not ask for money for his or her art, earning a livelihood from drawing cartoons is not an option," he says.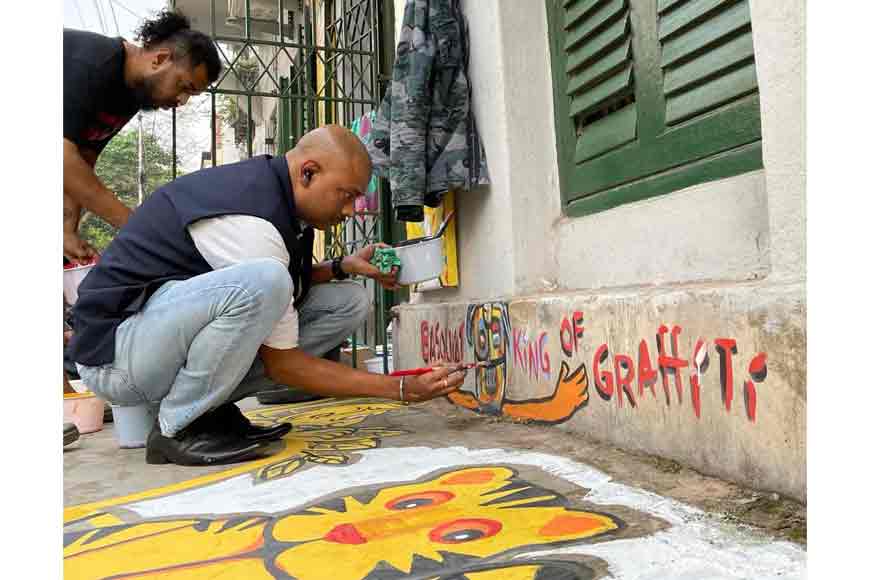 Dyutiman Bhattacharya IPS, Deputy Commissioner of Police, Howrah
Which is perhaps why all the current members of Cartoon Dol have day jobs. Such as Dyutiman Bhattacharya IPS, Deputy Commissioner of Police, Howrah. In conversation, he says that had he not been a cop, he would have been a cartoonist, and he had declared as much during his training at the Police Academy. Nonetheless, he has nurtured his lifelong passion, and says even in the modern age of easy-to-make memes thanks to technology, cartoons and comic strips remain the art form they always were.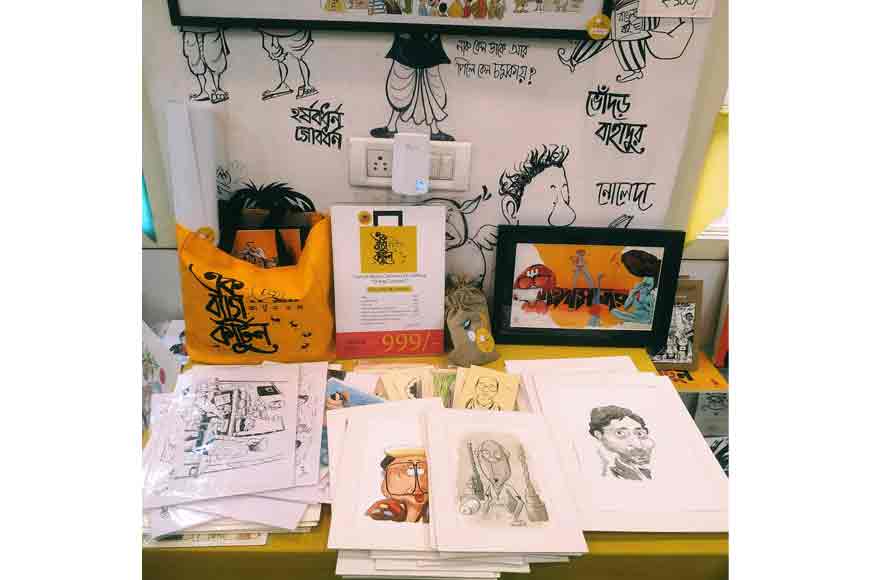 At the Cartoon Mela this year, original works were made available to the public for sale, with the organisers making a conscious decision to not let the maximum price exceed Rs 5,000. And there were postcards by eminent cartoonists for as little as Rs 50, but again, a buyer could not purchase more than two pieces, so that everyone could have a share of the pie.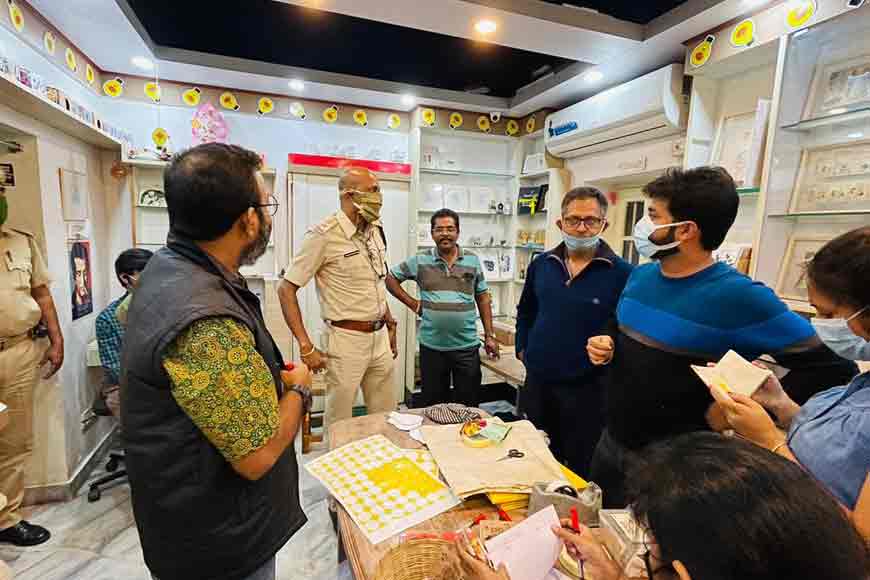 Across the board, members of Cartoon Dol agree that there is scope for hope, given the enthusiastic response to this initial effort. Perhaps the day is not far off when Bengali cartoons regain their rightful place in the literary pantheon. As Bhattacharya says, "I have come across so many young cartoonists since joining Cartoon Dol. They will carry the flag forward."