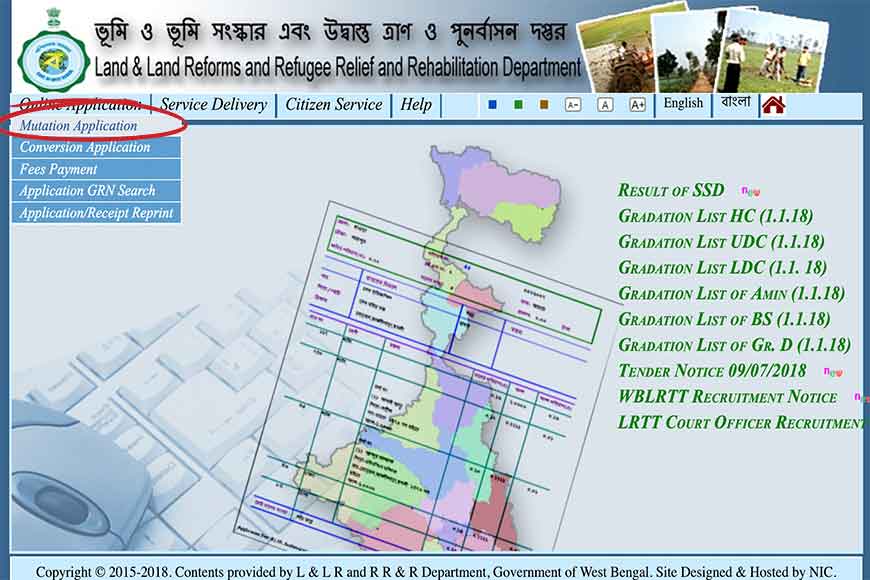 Property mutation is a process that is imperative when it comes to legal transactions of property. Without mutation of the property, the owner is unable to get the revenue records in his name. But the whole process seemed to be tedious and tiresome to pursue so long due to the complicated movement in files between different departments and the need for physical presence of the owner. The whole excitement of buying property used to diminish just for the hassle one went through in getting a mutation certificate.
Just consider this procedure. One had to go to the sub-registrar's office, get the application form and fill it up, attach all the needful documents. One could only get the mutation document after the verification by the revenue officer. The third-party harassment one had to face just to lay their hands upon a mutation document after they bought a property was beyond imagination. So to make the whole process smooth and property-owner friendly, the Bengal government has finally put an end to this endless struggle of the masses by taking up a revolutionary decision of simplifying the process of mutation by making it online. Chief Minister Mamata Banerjee declared that one does not have to visit BLRO office for mutation anymore.
"We are aware that brokers have been harassing people for mutation. Thus, we have come up with this online process which is likely to help around 12 lakh people every year," she said. The newly introduced online process is extremely simple. The land records are linked to the registration office after they are digitized and uploaded. The applicant has to log in, make a fresh registration online and upload the documents. The mutation fees can be paid through the bank. The department will verify the documents after receiving the information online and issue the mutation certificate within 48 hours.
The new online mutation process will also ensure the land character remains constant. Many senior land officers have informed that brokers often compel poor people to change the land character and sell it off at higher prices. Many such cases came out during the anti acquisition movement in Bhangar in 2017. Chief Minister Mamata Bandopadhyay had asked the land officials to introduce 'Records of Rights' which would feature every land record including Parcha- mentioning the name of the original owner of the land. Eventually, the land and revenue department took the decision of digitizing the parchas for 341 blocks of the state.