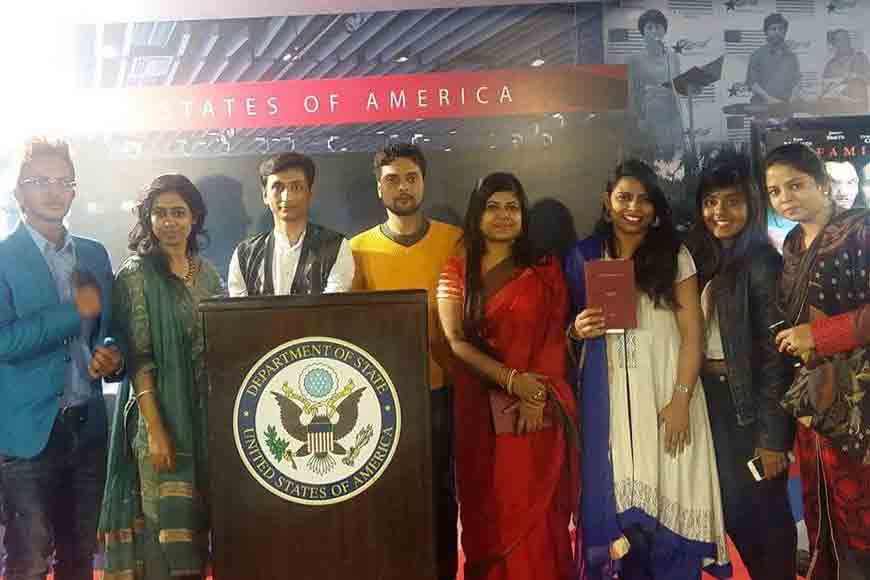 Isn't it said that poetry not just charms the soul, and find its way through the heart, connects people, but also brings a movement, acting as a tool that can create wonders and social changes. Keeping that in mind, Woman Scream International Poetry and Arts Festival was initiated by Jael Uribe of Dominican Republic. The Kolkata chapter of the festival was brought to the city by Rhythm Divine Poets group, which in 2016 saw the participation of the likes of Sanjukta Dasgupta, Sharmila Ray, Somali Panda and many other women poets and artists of the city.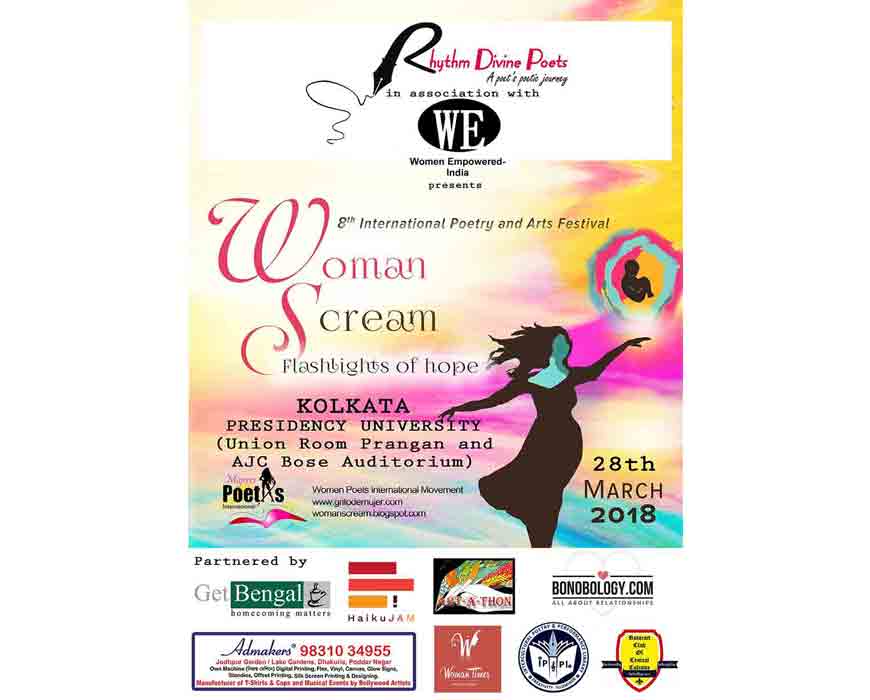 This year again The 2018 Woman Scream International Poetry and Art Festival where Rhythm Divine Poets is the Kolkata coordinator of the event, will be held on 28th March at Presidency University. The theme this year is "Flashlights of Hope: Mothers." The event will have a day-long art exhibition, live Haiku session, slam poetry, performance poetry, recitations and discussions. UK Swindon Community poet, Tony Hillier, will be in conversation with Prof. Jaydeep Sarangi in the concluding session, which is in association with Intercultural Poetry and Performance Library (IPPL). In the online segment of the event, which is in collaboration with Mumbai-based Women Empowered-India, the group is featuring contemporary women poets from all over the country.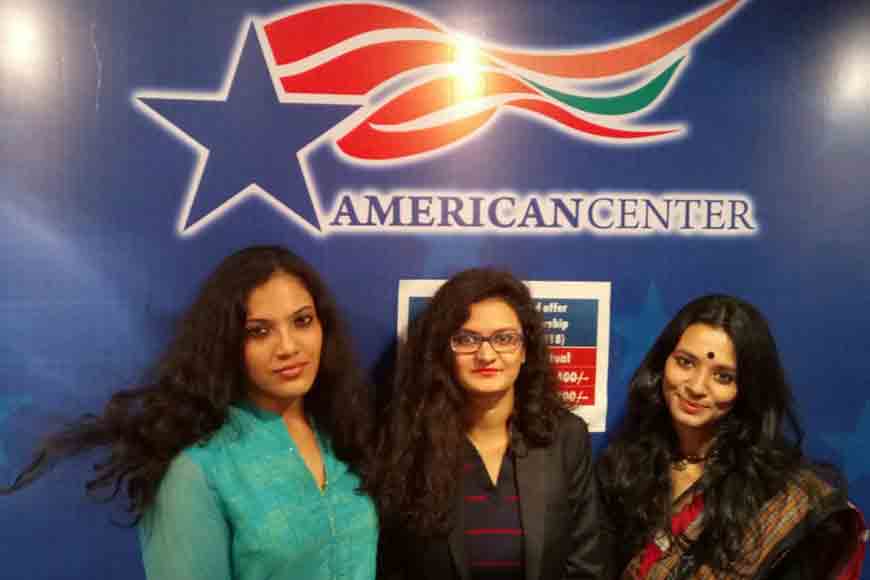 Rhythm Divine is a group of poets, dedicated to the promotion of poetry in Kolkata. When Kolkata-based poets Sufia Khatoon, Anindita Bose and Dr. Amit Shankar Saha met at various creative writing workshops between 2011 and 2014,they brain-stormed the inception of a city-based international poetry group. This group co-founded by these three poets was christened Rhythm Divine Poets in March 2015. The group now has three youth coordinators Nikita Parik, Ruth Pal Chaudhuri and Sanjukta Sarkar. Apart from the mission to promote poetry, they endeavour to provide platforms to help develop poets' skills, organizing poetry events, hosting poets, networking with outstation poets, conducting poetry competitions, and guiding poets through workshops. The group has successfully published the first volume of Rhythm Divine Poets Anthology which was launched at the Kolkata International Book Fair 2016. In 2017 they initiated perhaps the first ever poetry chapbook competition of India with participation of poets from all over the world.