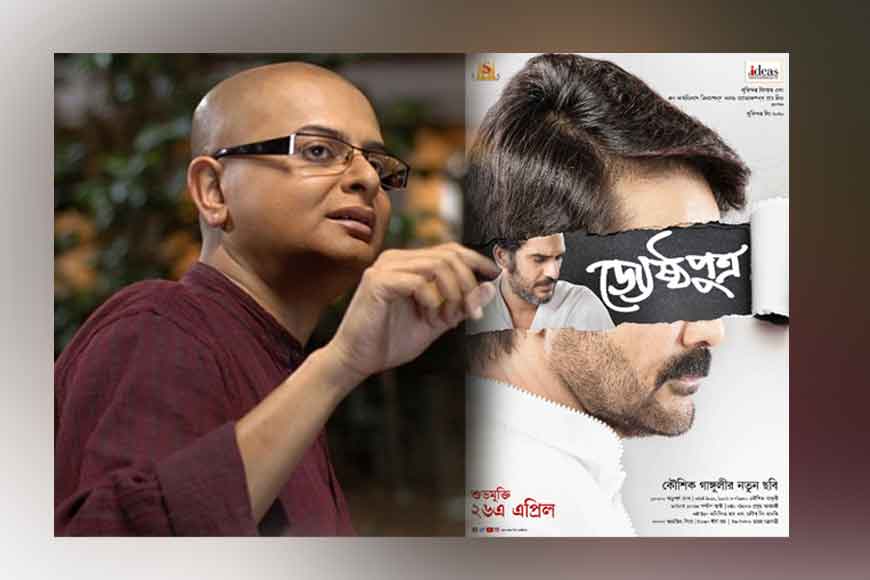 "Bards of Passion and of Mirth
Ye have left your souls on earth
Have ye souls in heaven too
Double-lived in regions new?"…..
Six years after his death, director Rituporno Ghosh still lives among us through his magnificent creations. His magic on celluloid was outstanding and he can be compared to none other than the era of Ray-Ritwik-Mrinal Sen. Often, while leafing through the pages of his book 'First Person,' one can feel every vignette of his existence, even though he does no more exist in this world. The city has been living in the memories of Rituporno Ghosh.
And the magic will be relived again on April 26, through a film 'Jeshthoputro' directed by Kaushik Ganguly. This was a film conceptualized by Rituporno himself, however he did not live to see its completion. 'Jeshthoputro' primarily talks about an elder son of a family who is also a superstar and an important public figure. It focusses on the journey of how the elder brother tries to balance these two identities of his life. Director Kaushik Ganguly had taken up the responsibility of completing the work left incomplete by his beloved 'Ritu Da'. The film is more of a medium paying a homage to Rituparno Ghosh's talent.
The idea of the film dawned upon him during his father's death. Rituporno was already a celebrity by then and the jeshthoputro or elder son of the house. He has his friends and family to stand by him during dark times,whereas Rituporno's brother was seen sitting under a tree all alone, agonized by the loss. This difference between the feelings of the two brothers get reflected in the film.
Actor Prasenjit Chattopadhyay will play the role of jeshthoputro. As we all know he was also a great favourite of Rituporno who had cast Prosenjit in most of his movies. Rituporno had offered this film to him previously but he could not do the film then as he was shooting for Srijit Mukherjee's 'Autograph.' Ritwik Chakraborty, another actor known for his perfect acting will be seen in the role of the younger brother. Sudipta Chakraborty, Gargi Roychowdhury and Daminee Basuare also part of the cast. Prabuddha Banerjee is the music-director of the film while Shirsha Roy is the cinematographer.
The teaser and the posters of the much-awaited 'Jeshtoputro' are already out and have created a buzz in the city. Kolkata is eagerly waiting to rediscover the magic of its beloved 'Rituporno' through Jeshthoputro.