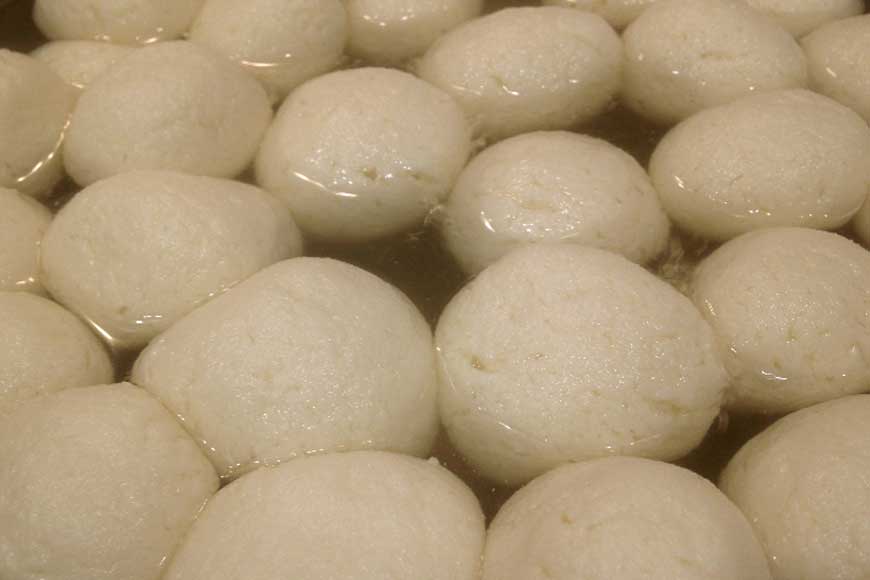 Last year, Bengal had received the GI tag as the first Rosogolla maker after a tough tiff and fight with rival Orissa who claimed this famous sweet was first prepared in Orissa centuries ago. But Orissa did not accept the defeat and instead put up the fight. Finally, they too received last week the GI tag for the Orissa Rosogolla.
Incidentally, the two rosogollas are different in taste. If Bengal's rosogolla popularized by Nabin Moira is of spongy texture, Orissa's rosogolla is more of a chhena product and is softer. It was first offered to Lord Jagannath at the century-old Puri Temple and is still a regular part of the temple prasad. In 1896, poet Rakhaldas Adhikari had mentioned Rosogolla as Bengal's heritage sweet that was first invented by the sweet-makers of Nadia. While, Orissa claims their rosogolla has been mentioned in the Oriya Ramayan of the 15th century.
Whatever may be the fight about, both Rosogollas are a sweet connoisseur's treasure and taste as sweet as their makers. So let's stop the fight, and pop in that sweet savoury.