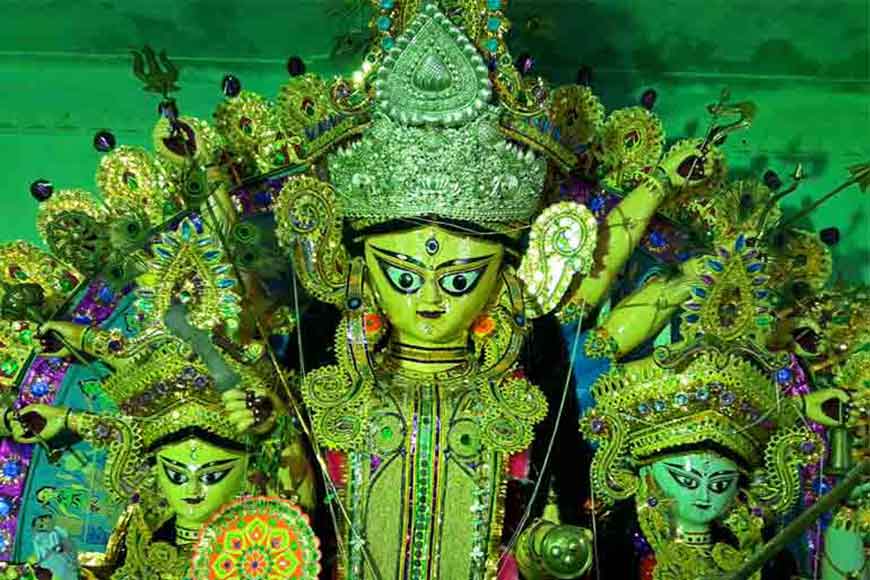 The splendour and pomp of royalty is long gone, but it has left its mark on Garh Panchkot. Goddess Durga is welcomed to the Royal Panchkot Courtyard with music of many genres and ages. It is a long-standing ritual to receive Ma Uma with songs and the royal family still adheres to the thakurdalan tradition set by King Kalyan Singh Deo.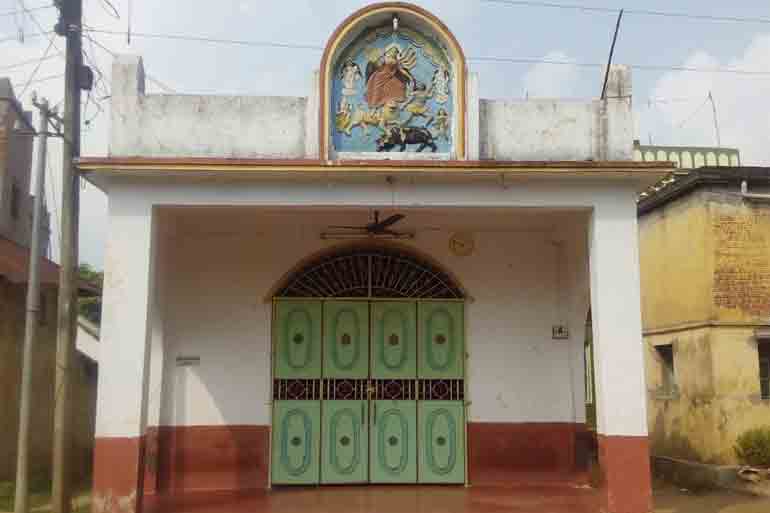 The Thakurdalan resonates with the melodious strains of Pakhwaj as a dulcet rendition of Aajke tomay pelaam Uma/ Moner maajhe rakhte chaai/ Andhar bhaban korle aalo/ Ebaar na Ma bolbe jai (Today, we receive you, Uma/ We want to keep you in our hearts/ You have lit up our dark abode/ Now do not say you will leave) in Teora taal, Bagehsri raag reverberates the atmosphere of Panchkot and its surroundings during Durga Puja.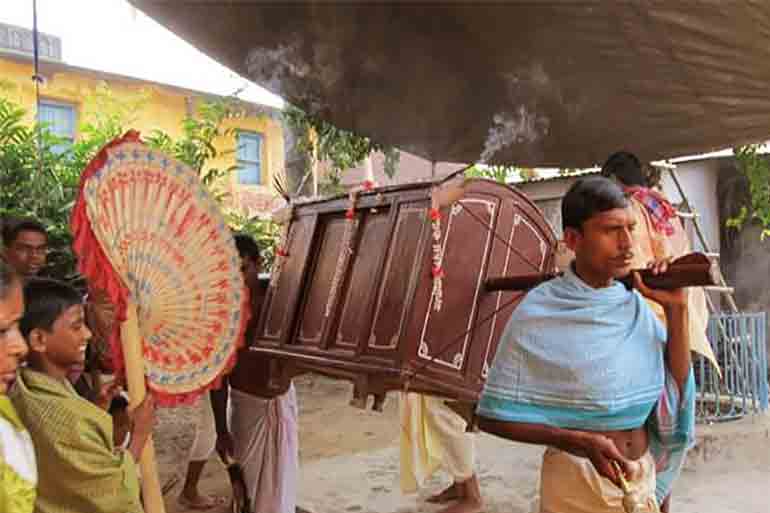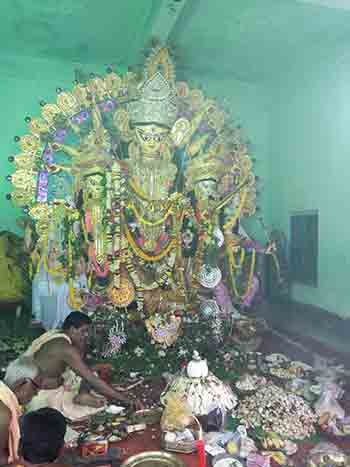 Much of the pomp and splendour of this ancient Royal House is lost in the annals of history but what remains is steeped in tradition and this is most evident during the annual Durga Puja celebrations. According to ancient traditions, classical music forms an intrinsic part of the Puja rituals and different music performances continue for 16 days. The rulers of Panchkot were connoisseurs of music and art and patronized musicians. During their heydays, they organised musical soirees where musicians from different parts of the country congregated. To popularize the classical genre and spread it among the subjects, the Panchkot rulers introduced music during Durga Puja and it eventually became an integral part of the Puja rituals of the Garh Panchkot royal courtyard.
Even during the reign of the last ruler of Panchkot, Bhuvaneshwari Singh Deo, classical musical programmes were held round the year but from the beginning of the month of Ashwin, a month-long programme of Agomoni songs were lined up to herald the arrival of Devi Durga. At present, the erstwhile ruling dynasty is reeling under financial stress but the tradition continues and it is the subjects who have taken up the cudgels to continue with the ritual.

The Panchkot Royal Court had hosted recitals of music stalwarts like Yadubhatta. During Durga Puja, renowned classical vocalists including Gauhar Jaan and Janki Bai of Benaras Gharana would arrive as royal guests to perform during Durga Puja. The stellar presence of famous artists added to the charm.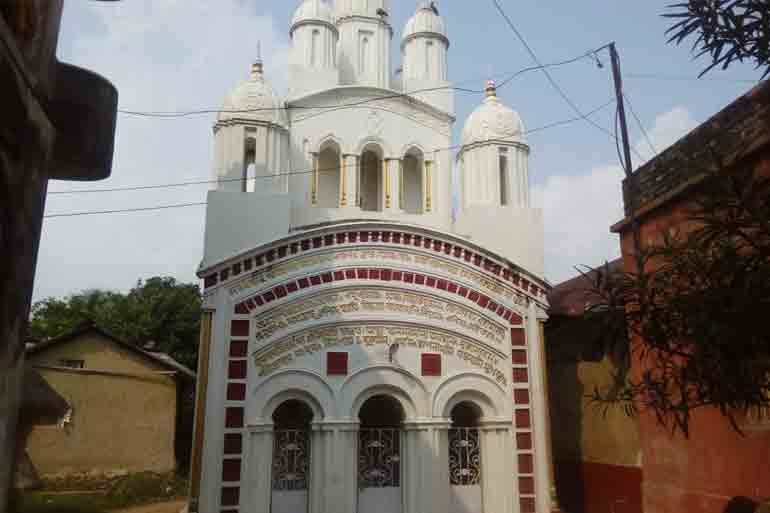 Many still congregate at the Rajrajeshwari Temple courtyard and the locality comes alive with the sounds of tabla, pakhowaj, harmonium, cymbals playing harmoniously in the background and the deep pitched voice singing an Agomoni song in Durbari raga: Esho maa go kattyayani/ Nikhil Bhoyoharini…These songs were composed by the erstwhile royal priest, Rakhal Chakraborty and poet Dhruveshwarlal Prasad Singh Deo. Their tunes still enliven Panchkot during Durga Puja.