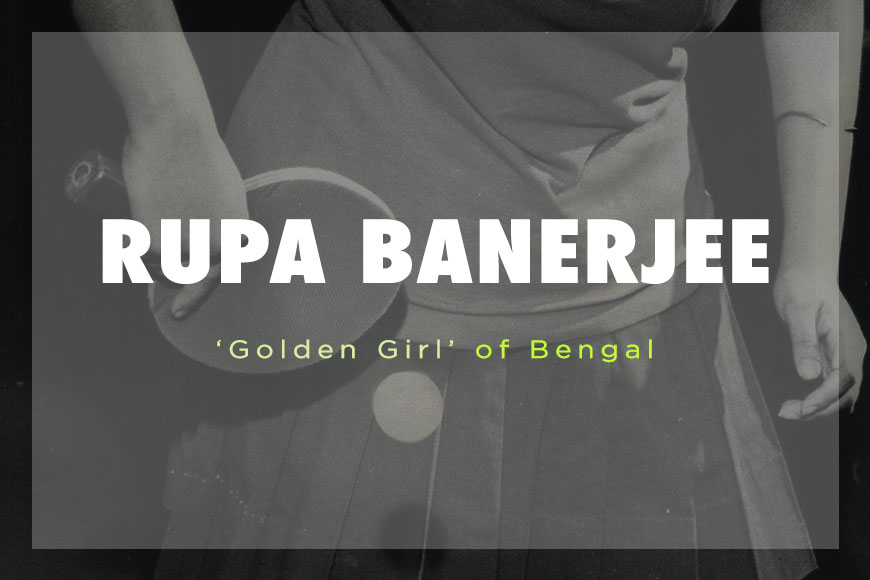 At times I feel sad that many Table Tennis players of today have not even heard of Rupa Banerjee (nee Mukherjee), an exceptional Table Tennis player and an asset to India. She was often called the 'Golden Girl' of Bengal and was a great motivator for all players who were either her team-mates or competitors. She was so good at the TT board, that she could easily beat many male players with her uncanny power rhythm and focus.
Rupa came from a sporting family. Her brother Robin Mukherjee played cricket for Bihar in Ranji Trophy and scored runs consistently. One of her brothers was Nachchu Mukherjee, another treasure of Bengal in Table Tennis. Robin Mukherjee was nick named as Sachu. The trio were usually known as Sachu, Nachu and Rupa.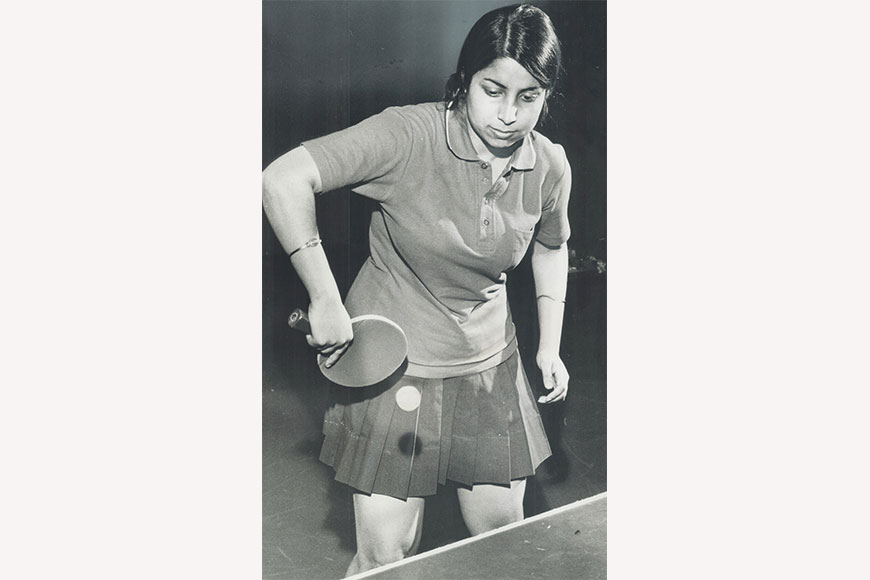 Rupa Banerjee
Rupa Mukherjee teamed up with Indu Puri and the formidable duo were great to watch. They brought laurels to Bengal and India during the 1970s. Both played at YMCA in Calcutta with limited opportunities. Their going was pretty tough those days. And it is said when the going is tough, the tough gets going. Both were tough fighters and at the end of the day, their perseverance and will power bore fruits.
Having won the National Table Tennis Championship in 1973 beating Vatsala in the finals, Rupa migrated to Canada and became the National Champion of Canada and also was coach of the Canadian Table Tennis Team.
Rupa missed the Arjuna Award, perhaps because she migrated to Canada after her marriage but Indu Puri won the same. I would appeal to the West Bengal Table Tennis Association to make a Documentary on this talented player as enough archives are there with the Association. Such inspiring sportswomen will surely boost the morale of the young players.