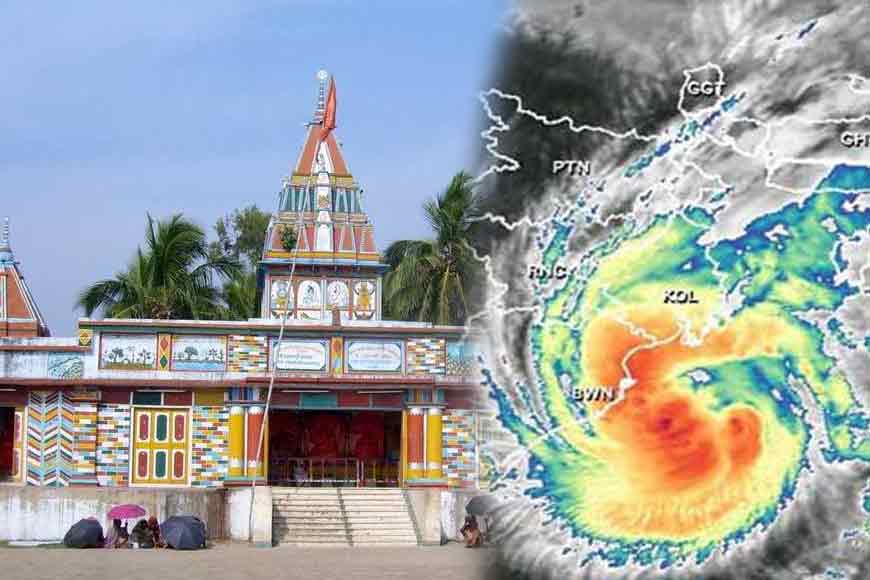 Cyclone Bulbul has left an aftermath in Bengal, so much so that it has threatened to accelerate the coastal erosion of Sagar Islands to such an extent that experts fear the famous Kapil Muni's Ashram might be at stake. The temple where hundreds of devotees arrive every year during Ganga Sagar Mela to offer prayers particularly during Makar Sankranti, has been partially destroyed before too.
Previously the temple has been shifted 3-4 times in the past 125 years, due to constant erosion by the sea. The temple in the beginning was located only 300 m from the coast on the southern fringes of Sagar Island. Due to climate change and rising sea level this region adjoining Sunderbans has been highly vulnerable over last decade. Research reveals over last 30 years, erosion has shrunk the size of the islands by almost 30 sqkm.
Scientists reveal the coast is eroding at a rate of 5m-8m a year. Cyclone Bulbul may just expedite the rate and the temple may become vulnerable to tides faster. The state is taking several measures to protect the island and the Kapil Muni Temple. Among the anti-erosion plans, is to construct sea walls, using off-shore submerged geo tubes. Cyclone Bulbul might accelerate this coastal erosion and thus the temple has turned more prone to destruction.