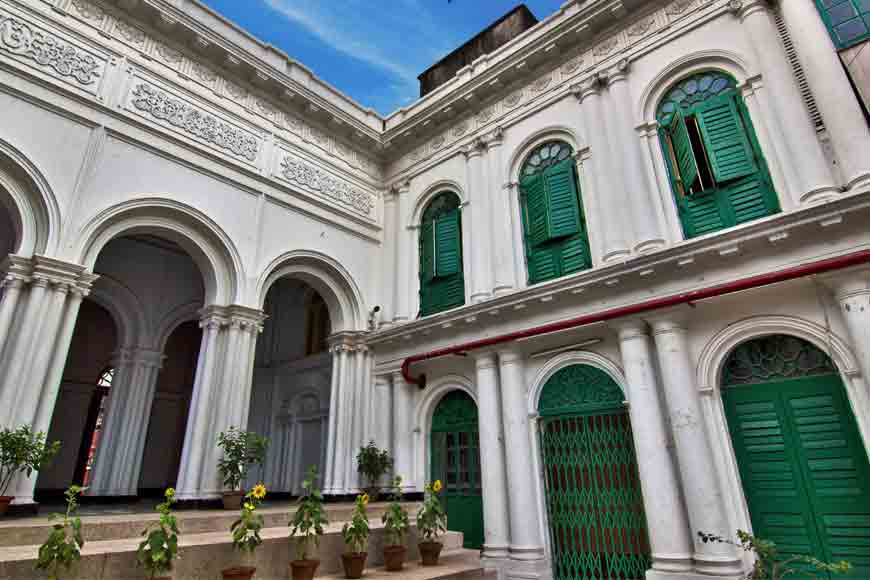 Jorasanko's Rabindra Bharati University will soon set up a museum and gallery dedicated to stalwarts who have worked or are still engaged in elevating Bengal's art and culture to newer heights. A gallery featuring various facets of Manna Dey was already set up, now you will get to see a museum, where galleries will be dedicated to Salil Chowdhury, Sudhin Dasgupta and Soumitra Chattopadhay. If everything moves according to plan, the museum would be ready for inauguration early next year.
It will come up on the first floor of SangeetBhavan within JorasankoThakurbari. The Vice Chancellor of the University, Sabyaschi Basu Roychowdhury said this initiative has been taken to pay respect to distinguished poets, authors and artists and highlight their contribution to the advancement of Bengali art and literature, following in the footsteps of Tagore.
Actor/author Soumitra Chattopadhyay had long been associated with Rabindra Bharati University and way back in 2010, he donated around 900 books, scripts, magazines and journals including hand-written scripts by Satyajit Ray, rare editions of Ekkhon magazine edited by Soumitra. All these will be on display at the proposed archive, along with framed photographs of shots from his films. Audio-visual clippings of his interviews, scenes from his movies and plays will also be available for the audience.
Chattopadhyay himself is very enthusiastic about the entire project and says he feels honoured to be given a place in the sanctum sanctorum of Thakurbari at Jorasanko. Since childhood, like all Bengalis, he has been a great admirer of the Bard of Bengal.The museum dedicated to Salil Chowdhury and Sudhin Dasgupta will be an audio-visual one, where small monitors and music systems will be available. The discerning audience will be able to listen to any composition according to one's choice on headphones. The museum will also display both published and unpublished works of these icons including songs, notations, poems, essays etc. and musical instruments used by them. University officials contacted Salil Chowdhury's daughter Antara for the project and she too, was very supportive of the move. Her father's rich contribution in the field of Gana-sangeet(songs for the masses by the masses and of the masses) has not yet been fully appraised and hence the university's project will familiarizecontemporary listeners about Chowdhury's immense talent.