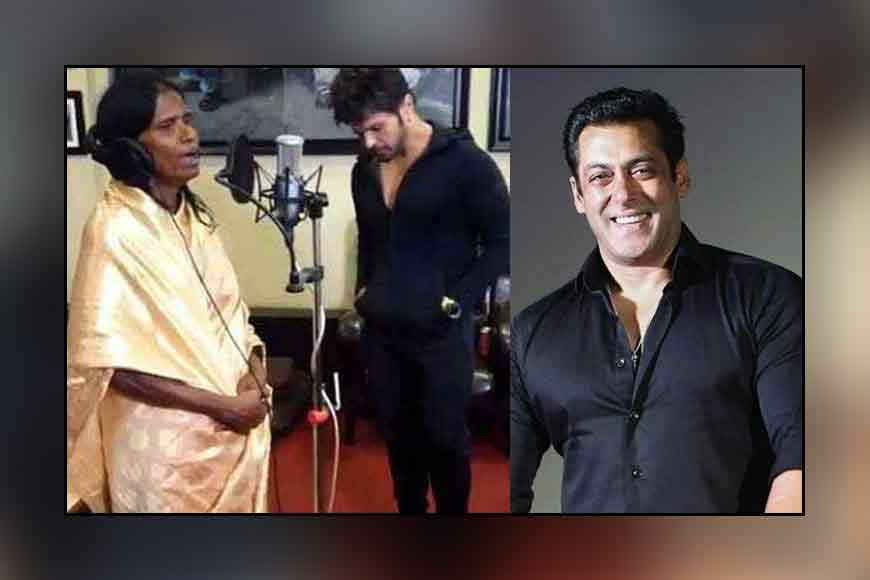 Reports are doing rounds that Bollywood star Salman Khan has gifted a house to Ranu Mondal, the beggar-singer from Krishnanagar, who became a huge social media sensation for her voice that many say matches Lata Mangeshkar. The house is said to worth Rs 55 lakh! While, there is no confirmation on the front, but this is known that Salman is highly impressed by Ranu's magical voice.
Even Himesh Reshammiya made Ranu record a song for his upcoming film Happy Hardy and Heer. The song is titled Teri Meri Kahani. He took to his Instagram account to share a video of Ranu Mandol at the recording studio rendering the song and wrote: "Recorded Teri meri kahani my new song from Happy Hardy and Heer with the very talented Ranu Mondal, who has a divine voice."
Some say it is the power of social media that changed Ranu's fate while some say it was her destiny!