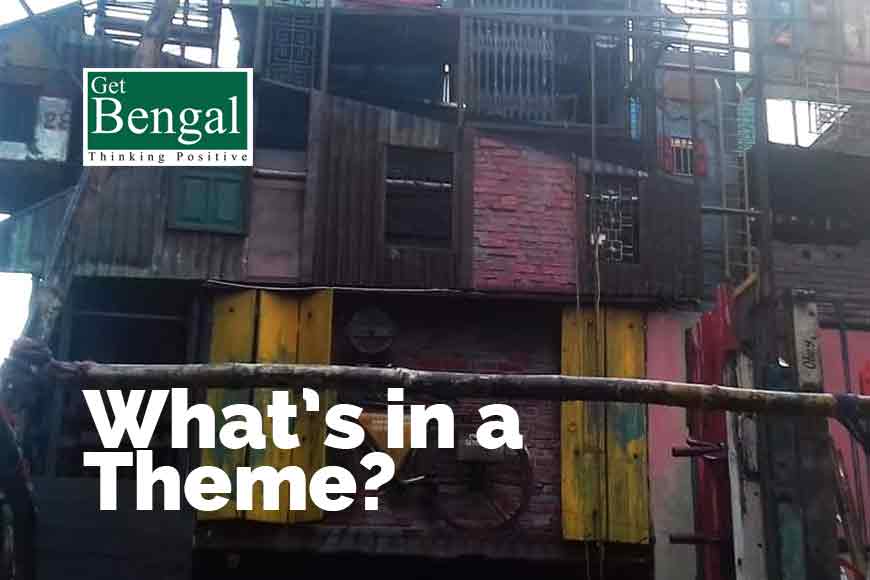 We tend to overlook those who make life easier for us, while they trudge on silently, never receiving any acknowledgement of their hard work. This year, popular South Calcutta pujo Samaj Shebi Sangha on Lake Road is etching out the life of the daily labourers as the theme of their puja. The pujo is stepping into its 74th year.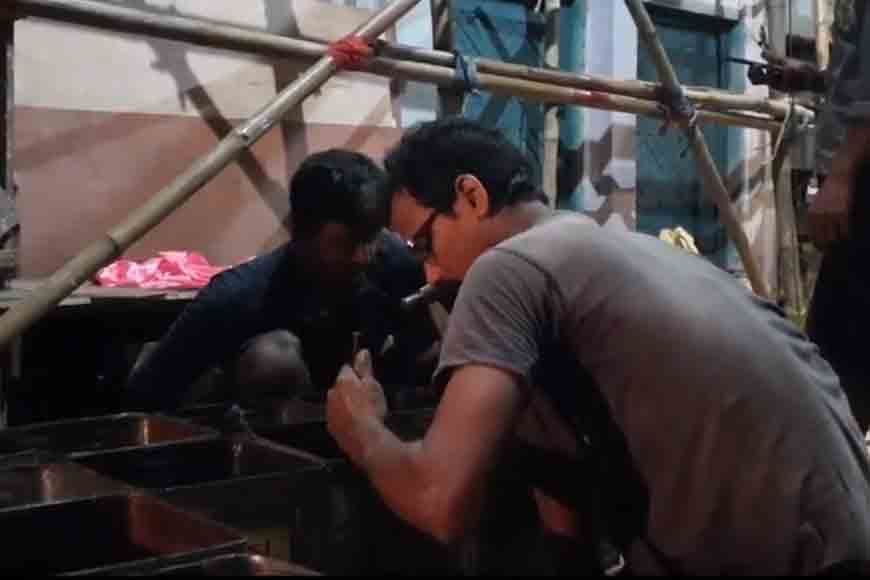 "It is the daily labourers who are the architects behind every creation, but common people are ignorant about their activities. Our aim is to provide the pandal hoppers a glimpse of the places where they live, the equipment they require for their work and various other aspects of their life through our pandal," said Arijit Maitra, General Secretary of Samaj Sebi Club.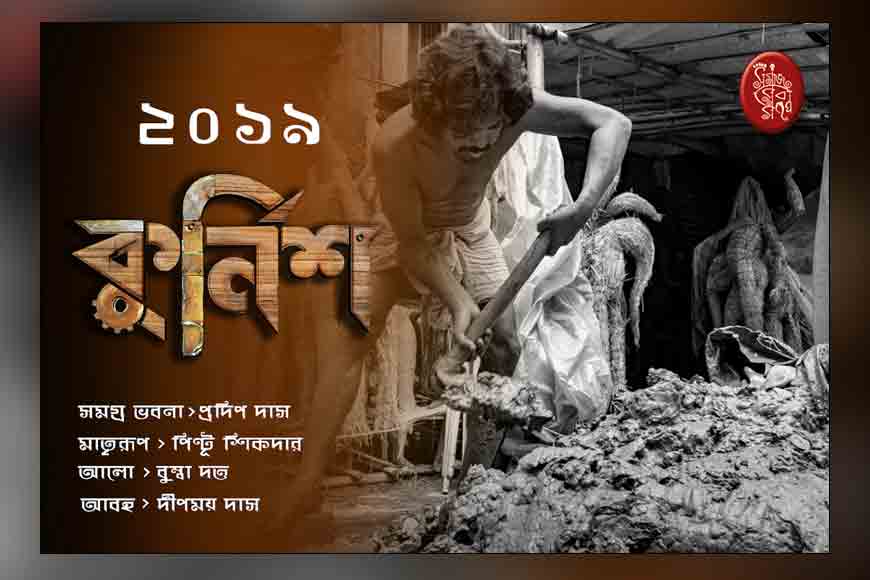 Most labourers come to the city to find work, and live in absolutely squalid and unhygienic conditions. They have to live without seeing their families for long stretches, and face unimaginable difficulties, without being compensated enough for their hard work. The Club has decided to pay homage to this class of people by championing their cause and reminding us of their immense contribution to the smooth workings of society. The concept for the pandal has been conceived by Pradip Das, and instruments common to labourers will adorn the mandap -- hammers, spades, sickles, etc.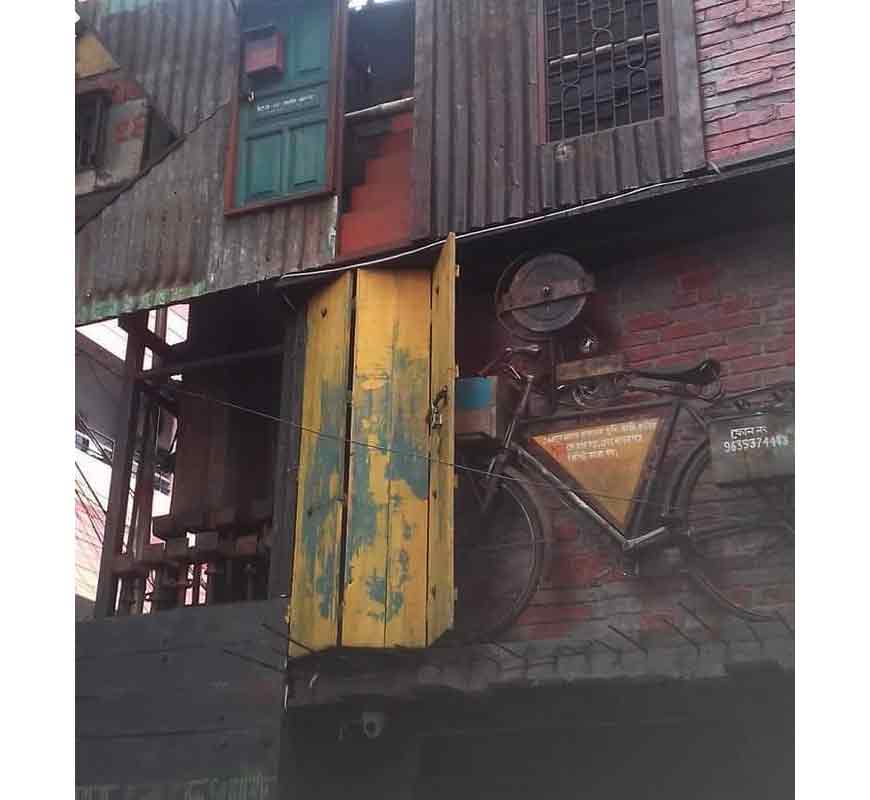 The sculpture of Durga and her retinue has been worked on by artist Pintu Sikder -- it will be of sabeki style but will be made to match with the theme of the pandal. The mandap has been compartmentalized into two pronounced stages -- the entry room will reveal a general idea of the life and work of the labourers, and the space will get darker to match the mood, for the room will also contain imagery of the hardships and gloomy shacks of the labourers. This is to give a realistic sense to visitors, the miserable and utterly pitiable conditions labourers are forced to live in. To balance this negativity, the next phase is more positive as visitors will get to know how they celebrate and take part in various festivals.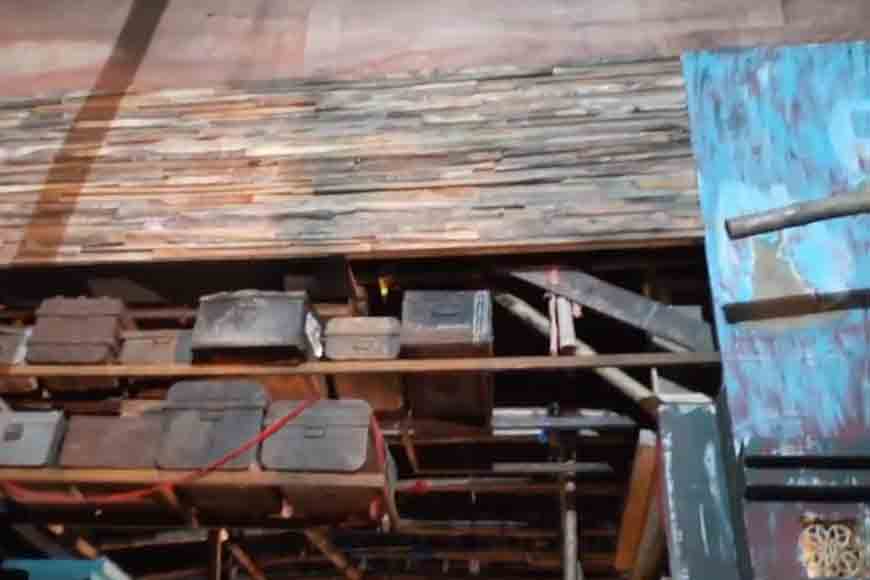 As part of its social activity, the Club is also involving autistic children of the Autism Society of West Bengal in Mukundapur and their parents in the puja. Several measures have been taken to be sensitive and supportive to the condition of these children -- a separate entry gate, several support equipment for them, and a 'quiet room' has been installed where they can spend time on their own in a relaxed manner if they are inconvenienced by their surroundings at any point of time.