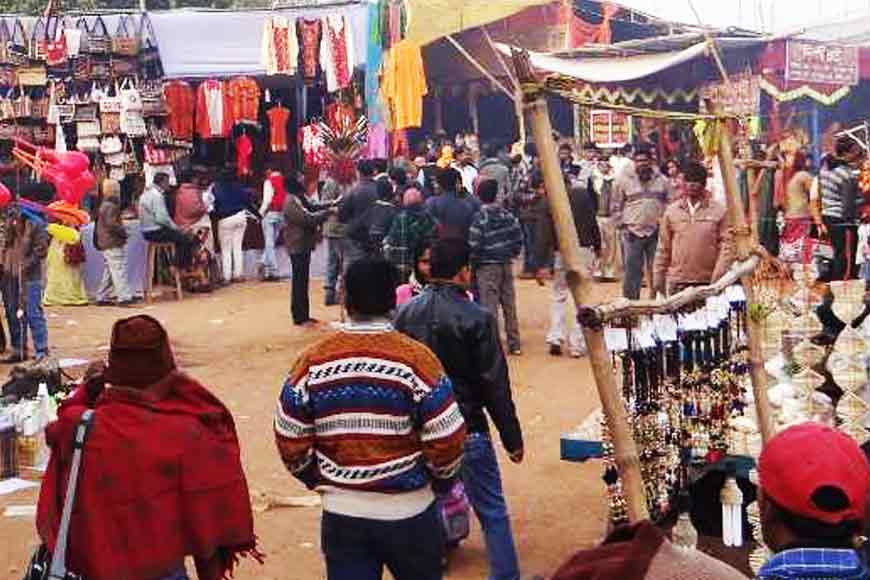 Santiniketan's Poush Mela is almost like an annual ritual for all Bengalis across the globe when people from different parts of the world descend on Santiniketan to participate in one of the most vibrant fairs started by Rabindranath Tagore. However, this year there was a doubt about the venue of the fair. Over the years, it has become more chaotic, with crowds that almost break the peace and natural surroundings.
In 2018 the National Green Tribunal had blamed Visva Bharati for the mess and the vice chancellor said he will not be able to hold the fair this year as they did not have the proper infrastructure. However, the issue was raised in the Parliament and accordingly Union HRD Ministry and IIT Kharagpur will help Visva Bharati to bring in changes to the fair to make it less chaotic.
The Fair will be for four days and only 1,400 stalls of same size will be allowed. There will be a post-fair mega cleaning drive that will be held to keep the natural greens around intact. For the people who visit however, the only breather is Poush Mela will be on at the same venue with the same fervour.