Santiniketan's Pushparani turns You-Tube sensation at 78! Earns in lakhs!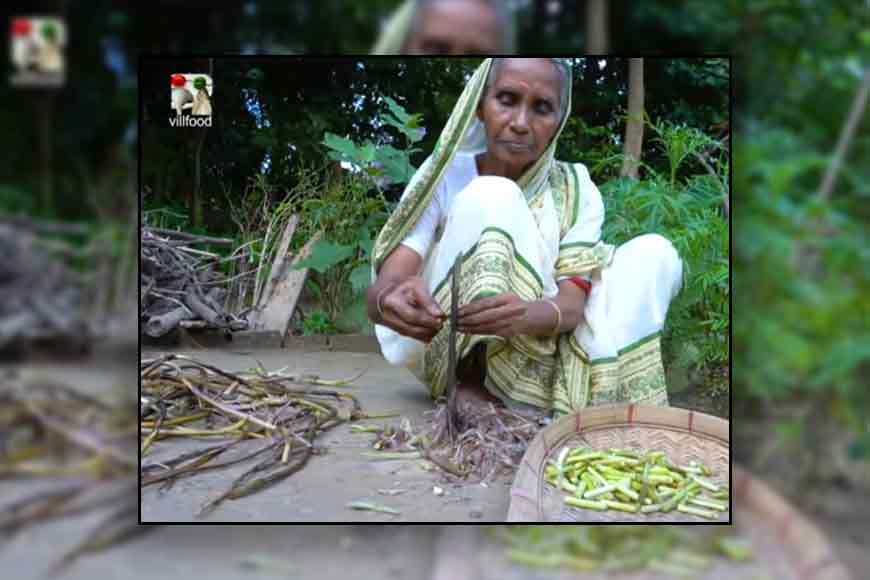 Well, some tales seem like fairy tales. Those that never were supposed to happen. But they did and human success stories like that of Santiniketan's Pushparani are not just business models, but tales of inspiration indeed. She is 78 years if age and always loved to cook. And the dishes she whips up are all lost dishes of Bengal that she learnt from her mother or grandmother. It was her daughter-in-law who struck upon an idea --- one day she decided to click and record her cooking, so as to keep them as memories.
What started off as a personal memoir, turned into a business venture. Recording on her cell phone Pushparani's daughter-in-law successfully uploaded them on You-tube under the named Vilfood and it now has a follower base of 10 lakhs! And as a result the monthly income of the family from this You-tube uploads stand to more than a lakh! Kajal Sarkar, Pushparani's daughter-in-law is not only happy, but also proud that they could promote and preserve Bengali cuisine and recipes of their forefathers.