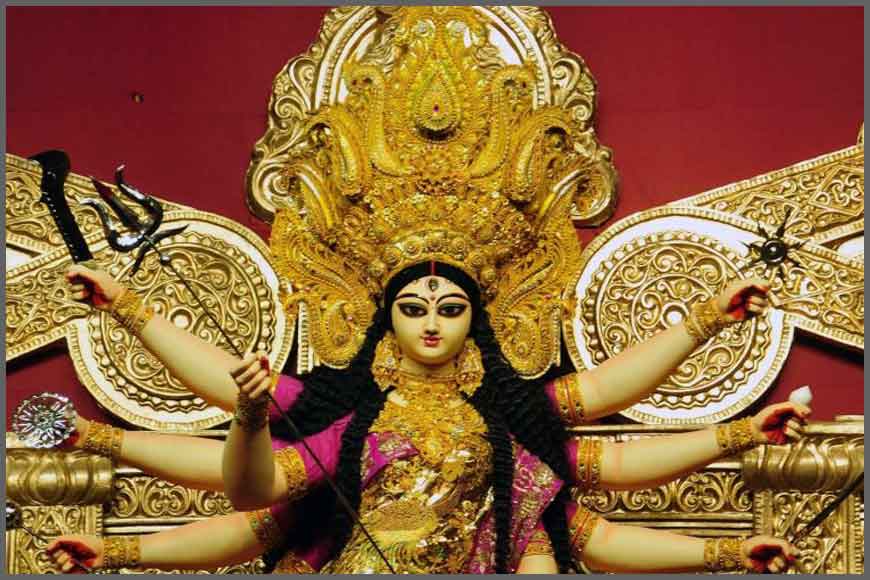 Last year it was Sreebhumi, where people flocked to see Durga Idol decked in pure gold ornaments. This year it is Santosh Mitra Square that promises to spring a surprise with a 10ft Durga idol made of gold. The idol will be placed in a pandal that will look like the Sheesh Mahal of Jaipur. Gone are the days when Durga Puja was more of a community festival and attached to it was a sense of home-coming and a sense of belonging. Today, it is all about big budgets and theme pujas.
This year Santosh Mitra Square takes pride in being the costliest puja of Kolkata with a budget of around 18 crore. The cost of the idol itself will be 8 crore. Mintu Pal of Kumartuli who had earlier turned famous by crafting the tallest Durga idol of Kolkata has been assigned to make the Durga of Gold. Not only will such idols needs huge security, but are they a complete splurge of money? Couldn't such money be spent for social work instead?
The big budget puja committees of Kolkata have to answer indeed and even the public needs to ask themselves whether Durga Puja, the largest street festival of Kolkata is losing its relevance due to the extravaganza!