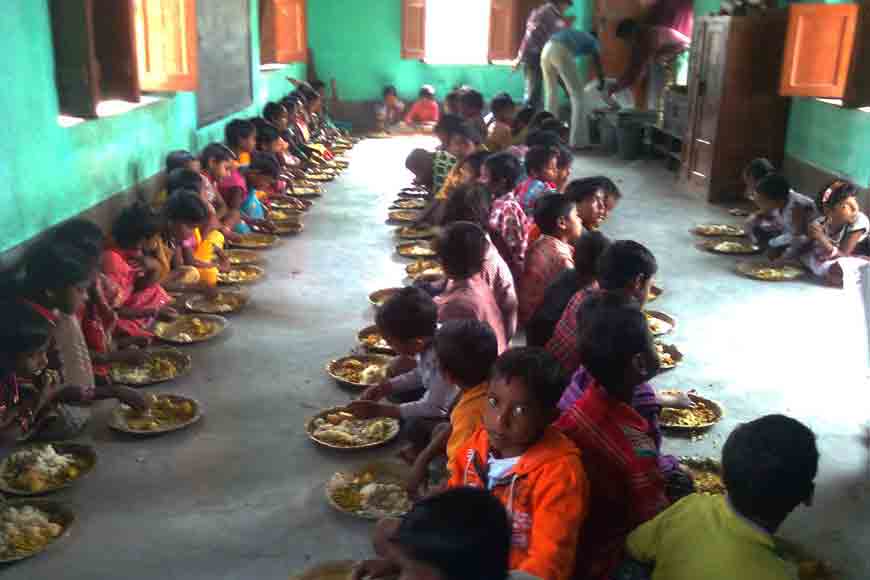 Monisha Dutta is English teacher of government sponsored Bawali Pallimangal High School of South 24 Parganas
I have been teaching in a government sponsored high school in South 24 Parganas for more than 15 years. In village schools like this, Saraswati Puja is still celebrated in its true flavor with teachers and students praying to the goddess of knowledge with the same dedication and devotion like we did in our childhood days. The preparations start almost one month before, when we teachers have to visit a local idol maker and place the order for a white sari clad idol with a veena. Once the choice is finalized, we choose student volunteers from students of Class VIII to XI, who will do all the preparations for the pujas.
Different students are assigned different jobs, from arranging boron dalas, to bringing idols and distributing invitation cards to neighbouring schools. Everyone from the village are invited to attend along with heads of neighbouring institutions and distinguished guests. Then a cook is arranged to prepare the bhog.
The best part of this school puja is participation of both Hindu and Muslim students. Everyone takes part in the decorations, alpona paintings, designing, to even cutting fruits for the offerings to the deity and arranging for the bhog etc. Saraswati puja thus turns into a symbol of communal harmony. Almost 900 students participateand we have a fabulous bhog of khichudi, aloo dum, curry, chutney and papad.