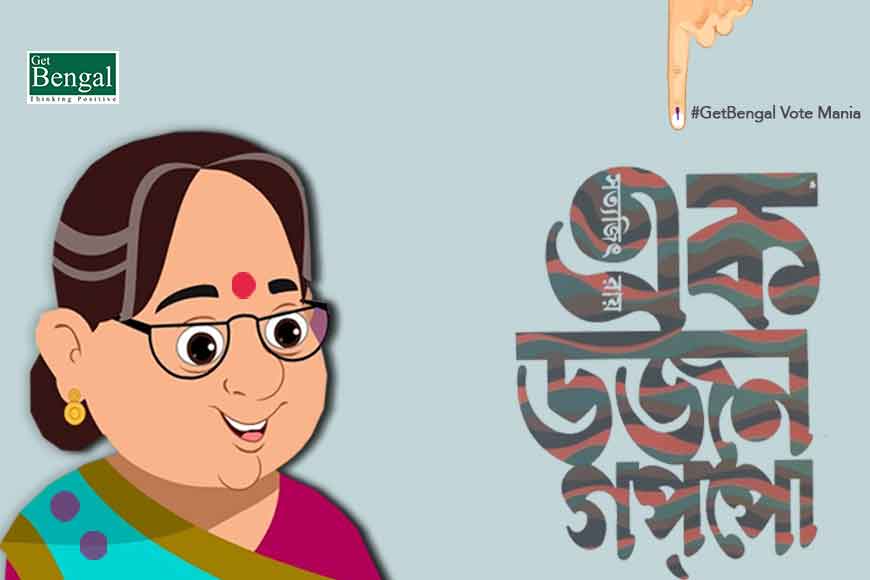 Over last few elections, the Election Commission has observed a mark decline in the number of urban voters. The reason contributed to it is manifold. Some believe urban voters are fed up and frustrated with all political parties and hence hardly go to the booths on poll day, while some stay away from their homes and miss the chance to vote. One such region in Kolkata that has seen a steady decline of votes cast over the years is North Kolkata. In 2014, Kolkata Uttar or North Kolkata constituency saw a 66% vote, while average in South Kolkata was almost 70% and that of entire Bengal was more than 80%.
Keeping these figures in mind, the Election Commission has come up with an extremely innovative idea and they have taken a clue from Satyajit Ray's Ek Dojon Goppo that probably had been the childhood nostalgia of every Bengali kid. The EC will shoot 12 documentaries based on the celebrated one dozen or 12 stories of Ray. The camera will move around the streets of North Kolkata, hoping that will be enough to prod voters into casting their votes.
Incidentally, Ray himself was born in Garpar of North Kolkata. EC knows that people of Bengal love story telling and in this manner they expect to reach a larger audience. The documentaries will be in short story formats where the protagonist will explain the importance of voting to the audience. Ray's Ek Dojon Goppo includes favourite masterpieces such as Septopaser Khide, Bankubabur Bondhu, Dui Magician, Pterodactyler Dim, Neel Atanka and many more.